An abandoned puppy at the animal clinic had to fight for his life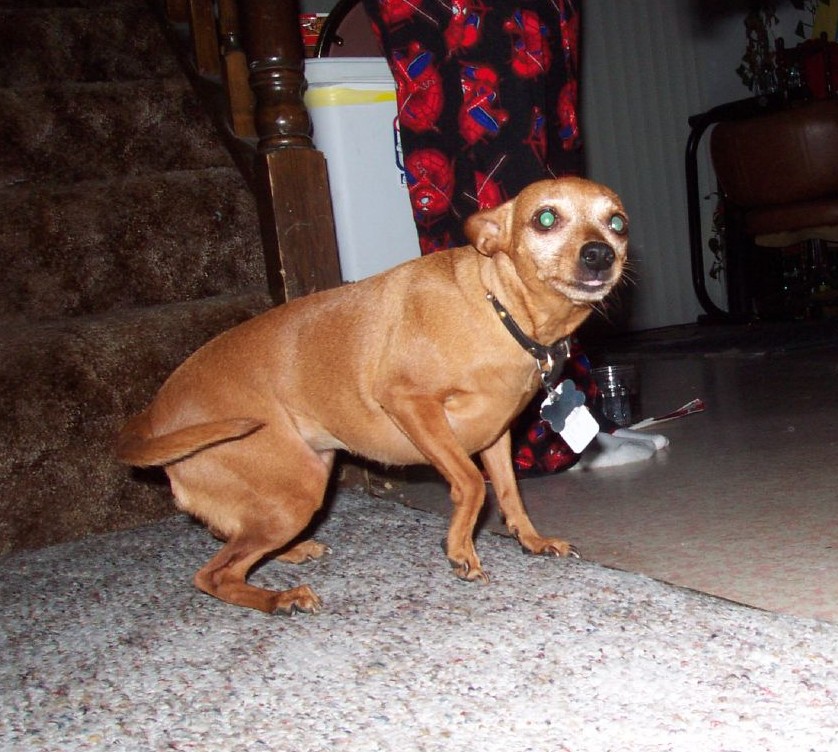 This is a real-life story of an injured puppy that was abandoned by the owner. The owner left the puppy mercilessly at the animal clinic and ran away without drawing much attention. It is suspected that the owner had left the puppy after not being able to take care of the puppy following a severe injury to the puppy. There is a great deal of effort that is needed to take care of an injured pet. Regardless of the injury, the owners need to be responsible and accountable for the care they provide to their pets.
In this case, it was a three-month-old puppy mixed breed by the name of Murphy. He belonged from Fort Lauderdale, Florida. The puppy was attacked by a bigger dog leaving the puppy with serious injuries. Murphy should not have been attacked by the dog if the owner had been more careful. Murphy was on playing in the front yard without a lease when a bigger dog appeared and attacked him. The owner was irresponsible as he left the puppy without supervision. After the horrific attack, rather than taking care of the puppy in this difficult time, the owner decided to skip the effort and expenses required and ditched the puppy. Even if the owner had no money to take care of the puppy, there was no need to abandon the puppy. The owner should have made sure Murphy got some medical attention. It is unforgivable to have abandoned the puppy, especially in this situation.
When the owner left the puppy at the animal clinic, the puppy was in a bad shape, with punctured lungs and broken bones. Strangers at the clinic noticed the puppy was not able to breathe properly and alerted the medical staff. The staff was quick to react but they didn't have the resources to help the puppy. They had to shift the puppy to another veterinarian clinic, where the puppy went through surgery. The puppy had to be put on a special ventilator machine used for children. This machine was only available at few hospitals and the staff that brought the puppy to this hospital must be appreciated for their efforts and presence of mind. The puppy has now recovered and has a new owner that loved him and takes good care of him.
This story is a reminder to all pet owners or those who want to become pet owners that if you do get a pet, you must take the responsibility of taking care of the pet. This not only includes taking the dog out for a walk to feeding the dog but also to give him the love, care and freedom needed. Also, owning a pet is not cheap. Proper nutrition, vaccinations, and other expenses must be kept in mind. A lot of pet owners disregard health insurance for pets but that can be very useful in unfortunate situations. Most dogs in this situation would not have made it. Murphy was a lucky puppy that we was able to survive.
Handicapped Puppy Befriends Flightless Pigeon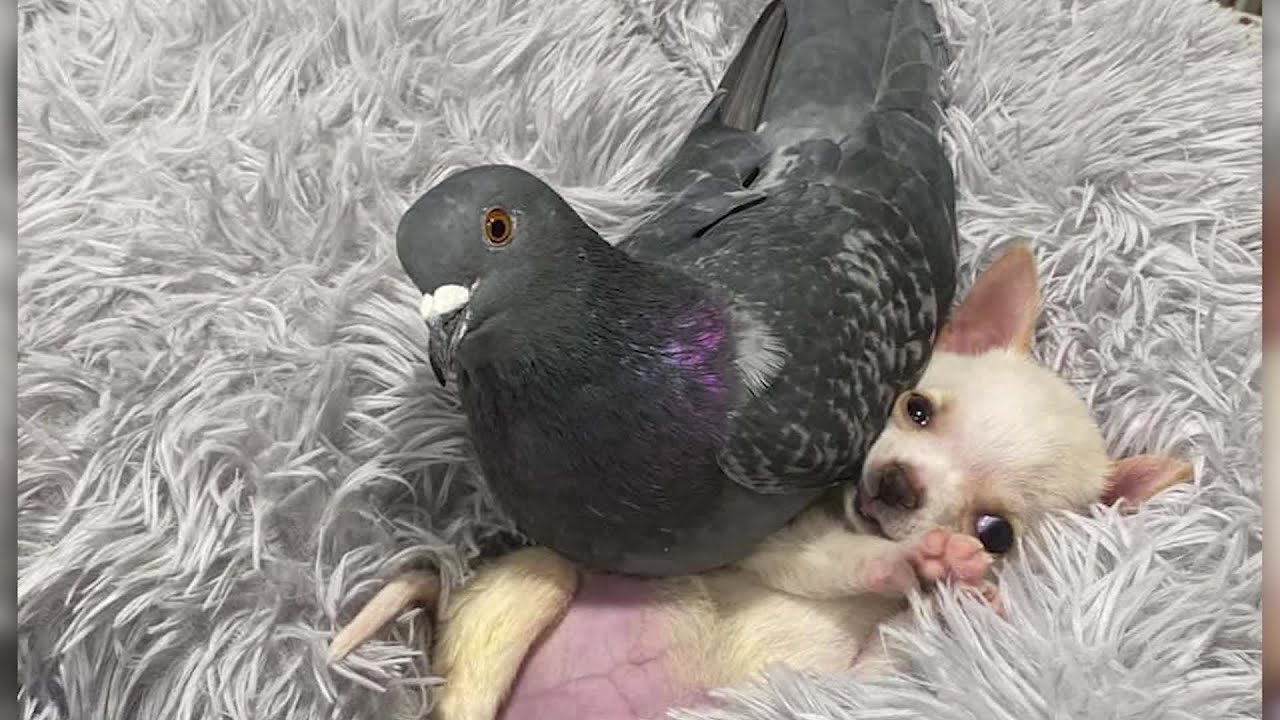 In Rochester, NY, Sue Rogers runs a non-profit called the Mia Foundation. The rescue organization rescues and rehabilitates animals who have birth defects or deformities and tries to find them a loving home. About a year ago, a pigeon was found unable to move in the parking lot of a car dealership. The pigeon was huddled and cowering on the ground. When a local wildlife rescue was called, they said the bird had neurological damage that caused him not to be able to fly. They thought that euthanization would be the best option for him.
Sue was having none of that. She stepped in and took the bird, who she named Herman, under her wing, so to speak. She made space for him in her shelter and kept him close where she could keep an eye on him. He liked to sit on a furry dog pillow and watch her work.
A couple months ago, a tiny Chihuahua was brought to the Mia Foundation. He was an infant, maybe a few months old, when his South Carolina breeders sent him to Sue. He's a teacup sized Chihuahua they named Little Lundy and he was born with spinal cord damage. Sue also determined that he was suffering from swimmers syndrome. Swimmers syndrome is a developmental deformity that causes the front and hind legs to be splayed out. This makes it almost impossible for Little Lundy to walk.
Although swimmers syndrome is thought to be untreatable, according to a few studies and an article in a veterinary journal, it can be treatable. With some physical therapy and at-home treatment, Little Lundy could live a long and happy life, which is exactly what Sue plans for him.
When Little Lundy arrived at the Mia Foundation he decided to get acquainted with his new surroundings and the other animals at the shelter. One particular encounter, created a friendship that has gone viral. Herman and Little Lundy, a puppy and a pigeon, are the unlikeliest of friends, but they have a lot in common. They both have trouble walking, or flying in Hermans case, and they were living in the same place. You could say, they were in the right place at the right time to become instant friends.
In the six weeks they have been together, Herman and Little Lundy have become inseparable. They do everything together, which is a lot of sleeping and snuggling. Mostly, with Herman sitting on top of Little Lundy, which doesn't bother him in the slightest. This friendship was so out of the ordinary that Sue had to document it. The viral sensation of the puppy and pigeon has brought attention to the Mia Foundation that was much needed. The rescue organization runs solely on donations to help cover the costs of taking care of the animals and for needed surgeries. So far, about $6000 was donated because of this unlikely friendship and over 100 adoption inquiries. Hopefully when they are adopted, they are able to stay together.