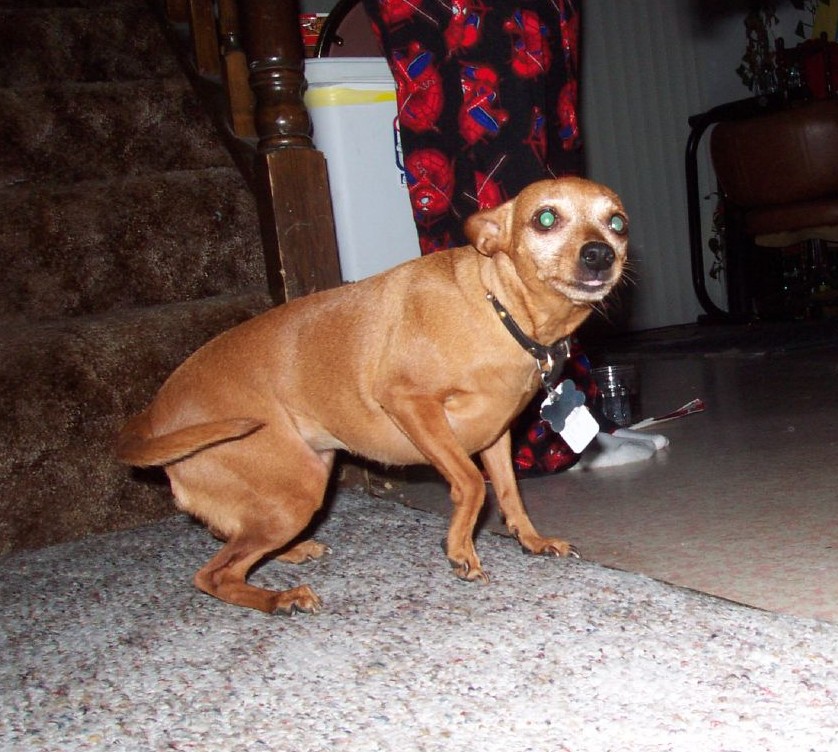 An abandoned puppy at the animal clinic had to fight for his life
This is a real-life story of an injured puppy that was abandoned by the owner. The owner left the puppy mercilessly at the animal clinic and ran away without drawing much attention. It is suspected that the owner had left the puppy after not being able to take care of the puppy following a severe injury to the puppy. There is a great deal of effort that is needed to take care of an injured pet. Regardless of the injury, the owners need to be responsible and accountable for the care they provide to their pets.
In this case, it was a three-month-old puppy mixed breed by the name of Murphy. He belonged from Fort Lauderdale, Florida. The puppy was attacked by a bigger dog leaving the puppy with serious injuries. Murphy should not have been attacked by the dog if the owner had been more careful. Murphy was on playing in the front yard without a lease when a bigger dog appeared and attacked him. The owner was irresponsible as he left the puppy without supervision. After the horrific attack, rather than taking care of the puppy in this difficult time, the owner decided to skip the effort and expenses required and ditched the puppy. Even if the owner had no money to take care of the puppy, there was no need to abandon the puppy. The owner should have made sure Murphy got some medical attention. It is unforgivable to have abandoned the puppy, especially in this situation.
When the owner left the puppy at the animal clinic, the puppy was in a bad shape, with punctured lungs and broken bones. Strangers at the clinic noticed the puppy was not able to breathe properly and alerted the medical staff. The staff was quick to react but they didn't have the resources to help the puppy. They had to shift the puppy to another veterinarian clinic, where the puppy went through surgery. The puppy had to be put on a special ventilator machine used for children. This machine was only available at few hospitals and the staff that brought the puppy to this hospital must be appreciated for their efforts and presence of mind. The puppy has now recovered and has a new owner that loved him and takes good care of him.
This story is a reminder to all pet owners or those who want to become pet owners that if you do get a pet, you must take the responsibility of taking care of the pet. This not only includes taking the dog out for a walk to feeding the dog but also to give him the love, care and freedom needed. Also, owning a pet is not cheap. Proper nutrition, vaccinations, and other expenses must be kept in mind. A lot of pet owners disregard health insurance for pets but that can be very useful in unfortunate situations. Most dogs in this situation would not have made it. Murphy was a lucky puppy that we was able to survive.
Bobcat Visits Homeowner, Brings Her Five Excited Kittens!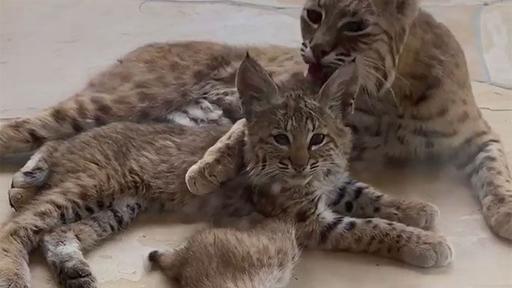 Would you consider yourself a cat person? Do you find yourself drawn to petting or cuddling with just about anything furry? If so, this story might be right up your alley! Earlier this year, a homeowner in the Midwest opened her front porch to find a massive female bobcat on her deck. As bobcats are the most populous wildcat in all of North America, this in and of itself wasn't a shock or a revelation. What came next, however, was as exciting as anything you could hope to find on your porch in the morning.
Before we dive into this exciting story, let's peel back our understanding of wildcats and bobcats. Bobcats are roughly double the size of a traditional house cat and many times more dangerous than their domesticated counterparts. Female bobcats tend to be smaller than their male counterparts, though both genders hover around three feet in length and roughly 20 to 30 pounds in weight. These polygamous animals mate during the winter and will give birth to up to six kittens in roughly two months. From there, the kittens will continue to nurse for an additional two months before eventually leaving home behind after a year.
During their youth, bobcat kittens are blind and as such will stay really close to their parents. After about eight weeks, bobcat kittens are significantly larger and more active. When this mama Bobcat came back to visit the homeowner in question, she brought along her entire litter! If you are a cat person, having a litter of bobcat kittens on your deck has to be a dream come true. Thankfully, the owner of the home went overboard on capturing photographs and we couldn't be happier if we wanted to. Just look at these small beans!
While wildcats aren't exactly rare or reclusive creatures, it is pretty unusual for people to get this close to wild animals. Thanks to the glass screen between the door and the deck, the owner of the home was able to get the kind of pictures that we can only dream of. The homeowner, one Kathy Maniscalco, considered herself as lucky as anyone when the mama Bobcat chose her porch to settle in on. As Kathy watched the kittens, she realized that there were five of them with the young Bobcat — this meant that the mother had nearly a full litter!
Bobcats are crepuscular animals that live relatively solitary lives when they are not mating or raising kittens. Living upwards of 12 to 13 years, bobcats are natural prey to wolves and cougars with bobcat kittens preyed upon by both owls and coyotes. Bobcats don't really have a history of attacking humans because they are fickle and easy to scare. If a bobcat does seem willing to attack a human, it means that they have rabies or are potentially near their kittens. In either situation, creating space is the safest course of action.
How would you react if you found a litter of bobcat kittens on your deck?