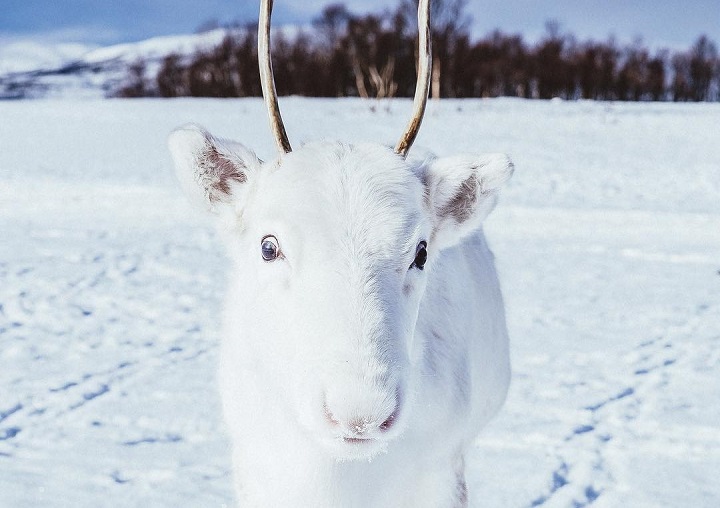 A White Reindeer is Found In Norway and It's Amazing!
The wonders of nature are always something to marvel at. When we see an animal that is out of the ordinary, it only stands to help show us how truly great nature can be. We are always searching for proof that there are still marvelous things out there and this reindeer calf does just that.
Stunning Discovery
In Norway there is a calf that is as white as the snow that it treads. Photographer Mads Nordsveen took phots of a this stunning little calf for the world to see. The photographer was set to take a trip through the wilderness to take some photos of the landscape. There he found something truly stunning. The 24 year old photographer nearly missed the calf as it was walking away because it blended with the snow. He snapped a few photos because he knew that what he had found was more rare, and more stunning than anything he had ever seen before.
White Reindeer in the Wild
Reindeer are commonly a greyish brown color and tend to go with little variation. The rarity of a white reindeer calf is very extreme with only one in fifty reindeer inheriting the trait for white fur. He stood still and watched from afar and was even more amazed by what happened next, the little deer came up to him. He fully expected that the deer would flee when he moved to snap its picture but it seemed to feel that he was calm and was not a threat. The calf came right up to him and allowed him to take photos for a while. He snapped as many photos as time would allow while the mother of the deer stood by watching him.
He marveled at the boldness of the little calf and admired the little calf all the while it stood by and watched him. He noted later that it seemed almost as if the tiny deer knew what the camera was and knew that he was taking its photo. He took a series of photos to help make sure that the moment would be immortalized forever and that he would be able to take this experience with him. He was no doubt left awestruck and dumfounded and did not know what to think with this stunning little deer so close to him.
What Causes White Fur?
The reindeer that Nordsveen encountered was not a typical albino deer. Though albinism is possible, it is not terribly common. Instead, the animal that was seen here was likely just a genetic anomaly. Most reindeer are going to have the genetic code for white fur buried in their DNA sequence, it is the one in 50 derer that not only inherit the gene but that it also displays itself when the calf is born.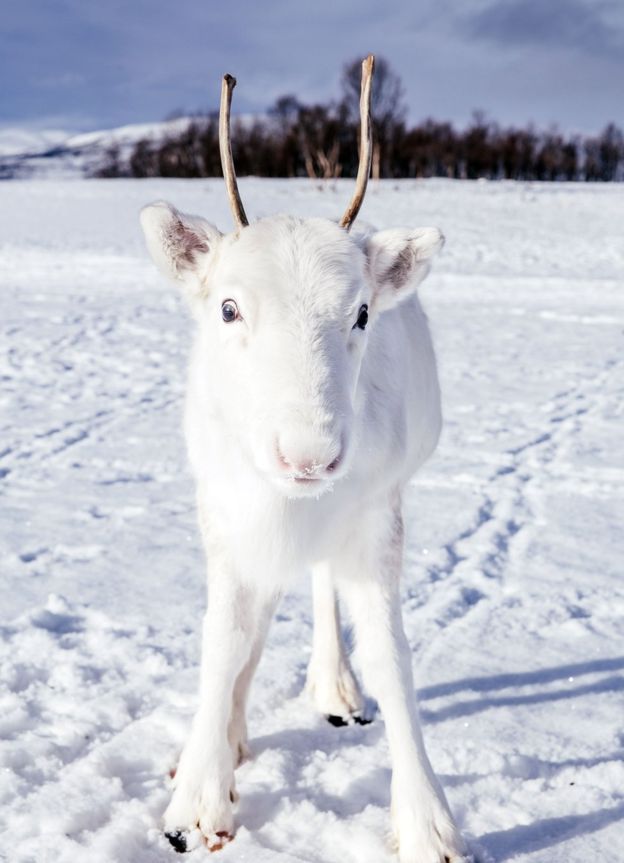 Reindeer in Norway
Reindeer are a fairly common animal in the icy and snowy landscape of Norway. There are around 200,000 reindeer in the wilds of Norway and commonly they are not as friendly as the little deer that Nordsveen encountered. In most cases, reindeer are going to skitter away and run from anything that seems like it may even potentially be a threat. Reindeer are prey animals and are often taken down by things like hunters, big cats, and larger carnivorous animals. When startled, reindeer can actually be quite dangerous and can even cause great injury or death to those that present them with a threat or make them feel like they are in danger in any way.
This certainly is a stunning story that he will be able to tell his family for years to come.
Cornwall Family's Dog Leads Rescue Team to Missing Cat Mowgli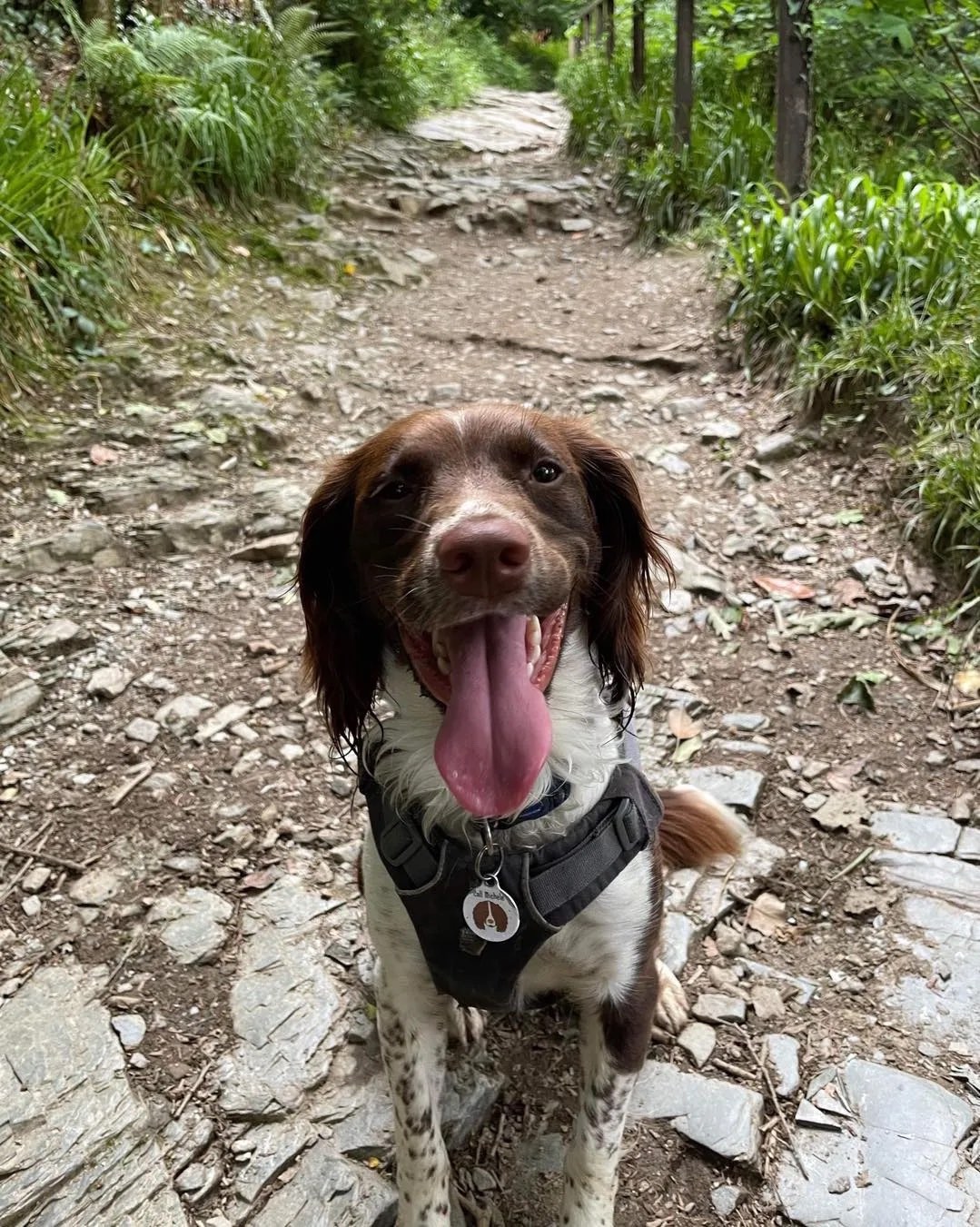 In a heartwarming tale of loyalty and bravery, a family in Cornwall, UK, was reunited with their missing cat, Mowgli, thanks to their quick-thinking dog, Daisy. Mowgli had gone missing on October 20 and was lost for six days before Daisy led the family to a surprising discovery.
Mowgli's owner, Michele Rose, had nearly given up hope of finding her beloved cat when Daisy, a spirited spring spaniel, exhibited unusual behavior near the woods surrounding their Cornwall home. "Daisy was going berserk," Michele explained, prompting the family to follow the determined dog.
Daisy, known to be good friends with Mowgli, seemed to sense something amiss and guided the family to an abandoned mineshaft. Michele's son, Hamish, shared with the PA news agency, "Daisy and Mowgli are pretty good mates, so she could probably tell he was down there."
The family's concern deepened as they realized Mowgli might be trapped in the mineshaft. Swift action was required, and a rescue team was summoned to the scene. Equipped with cages and rope, the team worked tirelessly for hours to reach the stranded feline.
To their astonishment, Mowgli was found safe at the bottom of the mineshaft. Miraculously, despite the ordeal, the resilient cat emerged unharmed. The rescue team carefully lifted Mowgli to safety, bringing joy and relief to the worried family.
"Without Daisy doing that, Mowgli could still be down there, that's for sure. She was persistent in making me follow her; it was amazing. Daisy is a superstar. She's an amazing dog," expressed Michele Rose in gratitude to her faithful canine companion during an interview with the BBC.
Hamish, Michele's son, added with a touch of humor, "If Daisy wasn't the favorite child already, she definitely is now," speaking to The Independent. The heroic efforts of Daisy not only saved Mowgli but also showcased the incredible bond between animals and their ability to understand and communicate in times of need.