A White Reindeer is Found In Norway and It's Amazing!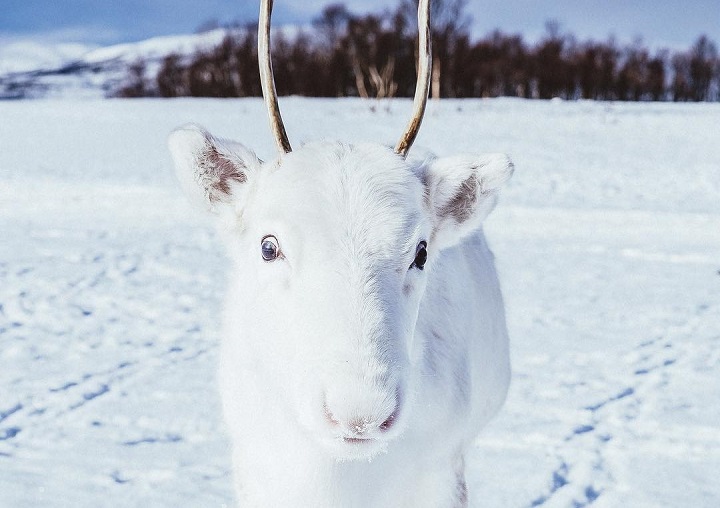 The wonders of nature are always something to marvel at. When we see an animal that is out of the ordinary, it only stands to help show us how truly great nature can be. We are always searching for proof that there are still marvelous things out there and this reindeer calf does just that.
Stunning Discovery
In Norway there is a calf that is as white as the snow that it treads. Photographer Mads Nordsveen took phots of a this stunning little calf for the world to see. The photographer was set to take a trip through the wilderness to take some photos of the landscape. There he found something truly stunning. The 24 year old photographer nearly missed the calf as it was walking away because it blended with the snow. He snapped a few photos because he knew that what he had found was more rare, and more stunning than anything he had ever seen before.
White Reindeer in the Wild
Reindeer are commonly a greyish brown color and tend to go with little variation. The rarity of a white reindeer calf is very extreme with only one in fifty reindeer inheriting the trait for white fur. He stood still and watched from afar and was even more amazed by what happened next, the little deer came up to him. He fully expected that the deer would flee when he moved to snap its picture but it seemed to feel that he was calm and was not a threat. The calf came right up to him and allowed him to take photos for a while. He snapped as many photos as time would allow while the mother of the deer stood by watching him.
He marveled at the boldness of the little calf and admired the little calf all the while it stood by and watched him. He noted later that it seemed almost as if the tiny deer knew what the camera was and knew that he was taking its photo. He took a series of photos to help make sure that the moment would be immortalized forever and that he would be able to take this experience with him. He was no doubt left awestruck and dumfounded and did not know what to think with this stunning little deer so close to him.
What Causes White Fur?
The reindeer that Nordsveen encountered was not a typical albino deer. Though albinism is possible, it is not terribly common. Instead, the animal that was seen here was likely just a genetic anomaly. Most reindeer are going to have the genetic code for white fur buried in their DNA sequence, it is the one in 50 derer that not only inherit the gene but that it also displays itself when the calf is born.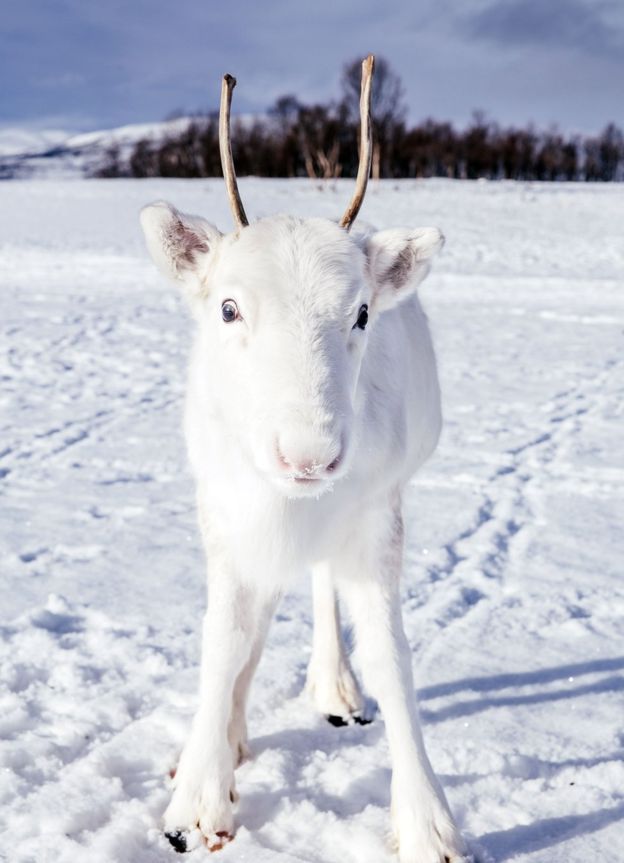 Reindeer in Norway
Reindeer are a fairly common animal in the icy and snowy landscape of Norway. There are around 200,000 reindeer in the wilds of Norway and commonly they are not as friendly as the little deer that Nordsveen encountered. In most cases, reindeer are going to skitter away and run from anything that seems like it may even potentially be a threat. Reindeer are prey animals and are often taken down by things like hunters, big cats, and larger carnivorous animals. When startled, reindeer can actually be quite dangerous and can even cause great injury or death to those that present them with a threat or make them feel like they are in danger in any way.
This certainly is a stunning story that he will be able to tell his family for years to come.
Doctors Debate a New Study That Puts Kids' Screen TIme in a Positive Light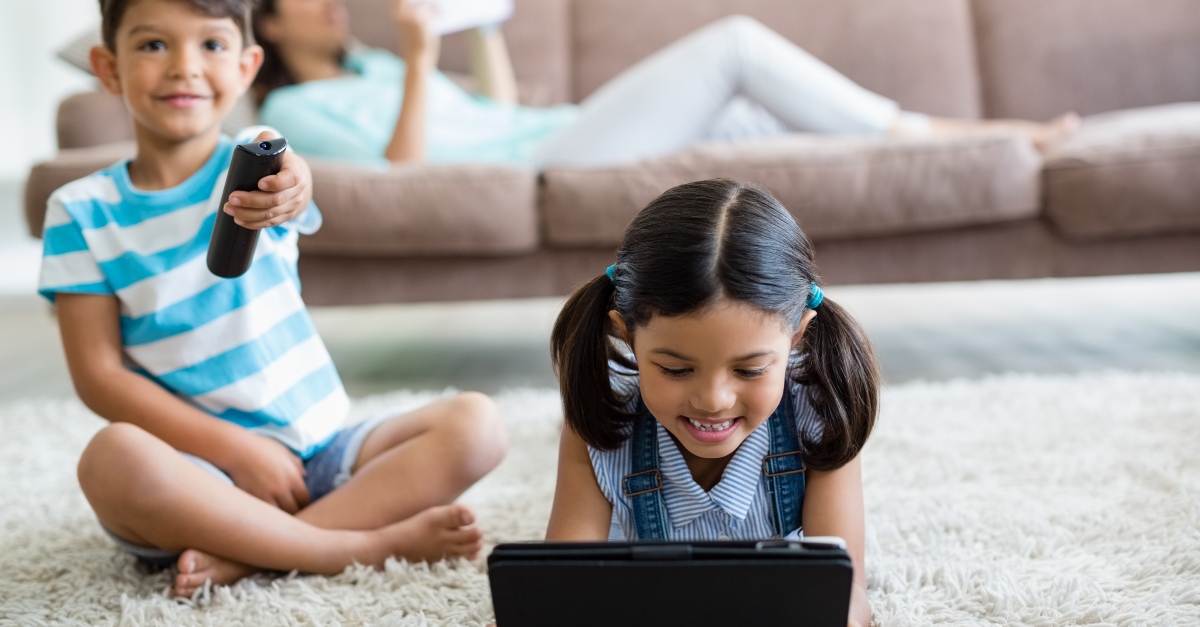 Is Screen Time A Common Sense Issue, Or Is There More To Learn From A Recent Study?
Children glued to their phones and tablets may give parents a break, but is the overall, long-term effect of "screen time" actually positive? On TV, the show "The Doctors" took on this question in response to a controversial study that seemed to claim that kids benefit from screen time more than they are harmed. Ironically, parents can go online and spend some screen time of their own catching up on this segment of "The Doctors" along with videos from well-known medical sources such as Kaiser Permanente and even the U.S. Government's NIH. Why did these doctors get heated about the results of the study?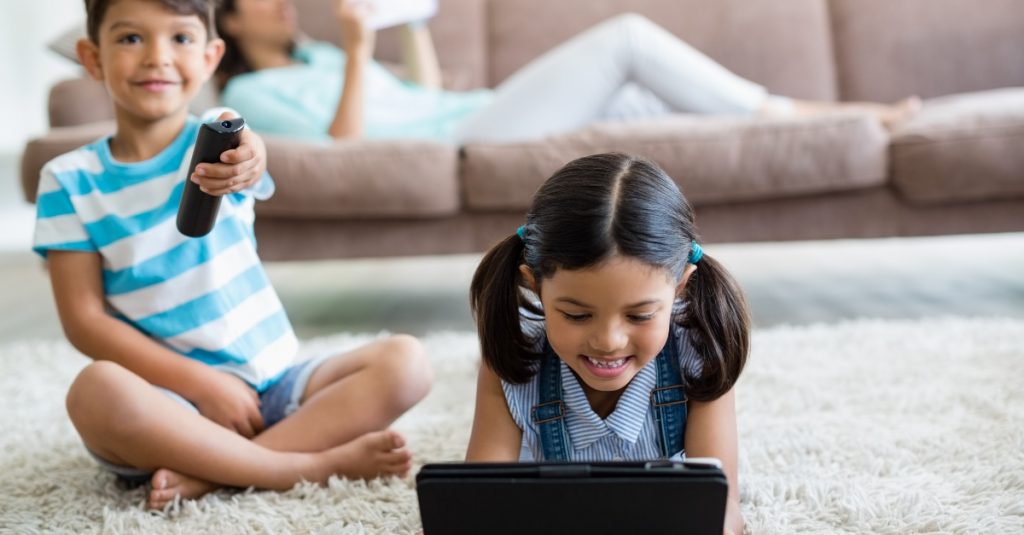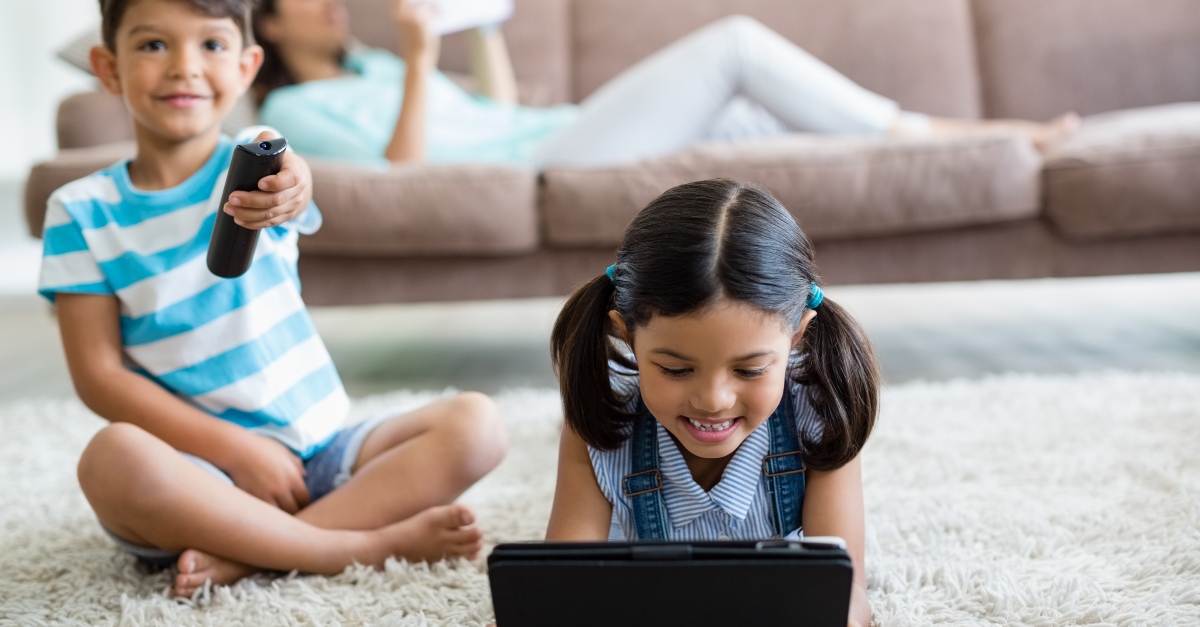 The Potential Dangers of Children Spending Significant Screen Time
Mental development of children involves diverse sensory inputs, problem-solving, interaction with others and managing of emotions. Screen time may help educate and entertain kids, but overall the brain and personality development of the child could be at risk if they spend too much time face-to-screen.
Is Erosion of Family Life Another Concern?
While studies often focus on screen time as a negative factor in children's school and developmental progress, the effect on family life as a whole is sometimes omitted. Kids who spend so many hours alone, not interacting with their families when they are at home, would in the past have been cause for concern. They might be depressed, have a developmental issue, or be holding in feelings about some difficult issue in their lives. Screen time is a distraction that could serve to mask these and other concerns. When kids participate in the family, physicians note, they not only grow but they have better access to interactive parenting.
Dr. Judy Ho And Her Analysis Of A Controversial "Study"
On "The Doctors," the team considered the positive spin on kids and screen time of a new but controversial study. Clinical psychologist Dr. Judy Ho, who had strong opinions on the subject, played the "bad guy" and asked tough questions, offering her own well-developed views. She noted that the study they were discussing was missing several key elements of a well-designed piece of research, and so the conclusions were unlikely to be useful as information for parents. The data simply served as an informal survey of interested parents, and the results were a compilation of general comments about kids' characteristics. There wasn't really any direct and scientific way to see cause and effect.
Boiling Down The Issue Of Screen Time For Kids
Parents may use decisions about gadget use as a teachable moment in their children's lives, but as always peer pressure is going to be a powerful force. Kids who aren't connected tend to miss out, as previous generations of TV-watching kids did, on social interactions with other kids which revolve around common media experiences.
Teaching Your Children to Grow into Adulthood
Parents have to weigh social "coolness" against developmental, family, and educational concerns. In the end, though it may be difficult for some parents, Dr. Patty's suggestions are a great starting point: have no-screen zones like the dining room with a basket by the door, have concrete limits for screen time — typically less than two hours a day — and try to make screen time a parent-child experience rather than a media consumption moment. Talk about screen-based experiences, think about them together, laugh at the funny stuff and ask questions about the serious stuff. Use screen time to help your child's mind grow.