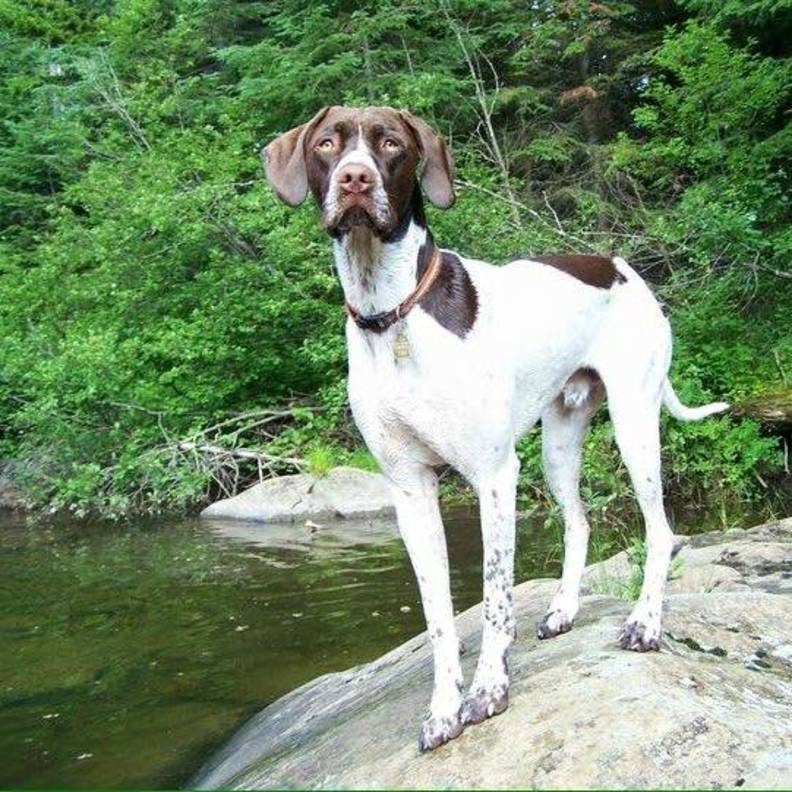 A Unique Graduation Picture Set
High school graduations are occasions that get people thinking about both the past and the future. Many people become nostalgic when they graduate from high school. They think about their first school days. Dylan Bliss took this a step further.
He and his dog Ruger took an adorable picture together when he first started school more than a decade ago. Dylan Bliss's mother Corie had a clever suggestion. She knew that the two of them had posed for a picture together when Dylan Bliss became a first grader. They could take a similar picture again, and this one would demonstrate the passage of time in a unique way.
Ruger is a much older dog now, but he's alive and well. He was able to take a picture with Dylan Bliss to celebrate his graduation day. The family got Ruger when he was still a little puppy. Dylan Bliss and Ruger genuinely grew up together.
In both pictures, Ruger is wearing a collar and leash. Both of the collar and leash sets in the pictures match quite well, which helps to make the pictures look more similar and establish continuity. Dylan Bliss is holding onto the leash this time.
The expressions of both individuals have also changed. Ruger has his mouth closed in the first picture, but his mouth is slightly ajar in the second. Dylan appears to be more guarded in the first picture, since he's barely smiling. He seems much more relaxed and confident in the second picture, as an accomplished high school graduate.
It's also interesting to look at the changes in the quality of the pictures over the course of more than a full decade. The new picture is much clearer and brighter. It's easier to see lots of fine details in the picture. Technology has changed over the course of Dylan's life and Ruger's life. Both pictures manage to make this clear, and both of them are capturing historical moments.
The backgrounds for both pictures are also different, and there's something symbolic about that. In the first picture, the background is simple and fairly empty. In the second picture, there's a stone wall in the background, as well as lots of green plants. Ruger has lived a very full life since the first picture was taken, and Dylan has become an adult. The new background of the picture helps to demonstrate that both of them have richer lives and histories now than they did in the past. It's a complex set of pictures that communicates a lot at once.
People often purchase middle school, high school, and college yearbooks. They'll remember those parts of their lives more effectively as a result. Taking professional senior class pictures is also popular. However, the pictures that people take at home can be just as special, especially because they'll have plenty of chances to be creative.
Online, it's popular for people to take pictures of themselves periodically and use those pictures to show how they have progressed over time. At the end of each decade, there are frequently viral trends where people compare photographs of themselves that were taken at the end and the beginning of the decade. Dylan Bliss's picture with Ruger is similar, at least in a way. However, it's much more personal.
The end of a decade is significant for everyone. However, people's high school or college graduation years can all vary. A random year in any given decade could be particularly important to a person who graduated from school in that year. Dylan Bliss will probably remember 2020 in a relatively unique way for that reason.
Rehabilitation Facility Ushers in 'Healing Forest', Planted by Indigenous Inmates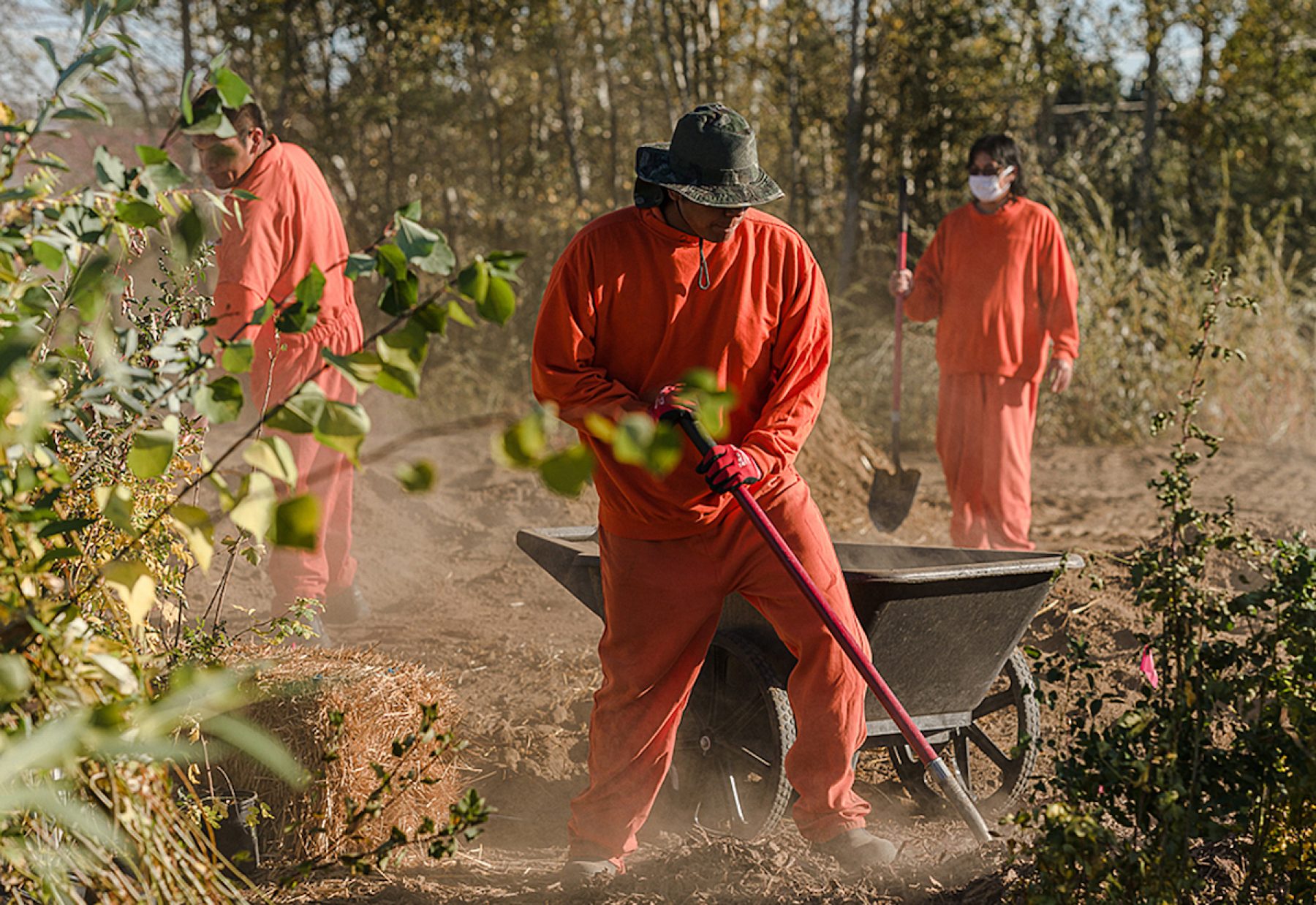 Found in the heart of Washington State is the Yakama Nation Correctional and Rehabilitation Facility, one of the first projects introduced through the DOJ's American Recovery and Reinvestment Act of 2009. This adult and juvenile facility is designed to do more than meet the needs of the region, it also has a unique way of addressing rehabilitation through outdoor projects — including the healing forest.
At the heart of this restorative project are the inmates who identify with and want to embrace their culture and identity. A member of the Yakama Nation, Marylee Smunitee Jones has also been a vocal leader for the healing forest campaign that has been gaining nationwide attention. Jones has worked alongside Ethan Bryson, forest maker and founder of Sugi, to get their ambitious project off of the ground. Jones said that the identity of Yakama Nation lay with the plants, "They show us that it's okay to be unique."
After successfully organizing the healing forest project, Bryson and his team would successfully enter the second phase of the plan. This would lead to more than 5,000 native trees successfully entering the ground, incorporating more than 36 species spanning medicinal and non-medicinal plants alike.
In order to find so much success getting plants in the ground, Sugi has followed the Miyawaki method for planting. This method originally took root in Japan where it focused on the diverse planting of species in a confined space. Elise Van Middelem is the founder of Sugi and also one of the leading voices in the company. Speaking on the Miyawaki method Elise would say that this method was "30 times denser, featured16 times more carbon, and was100 times more biodiverse"
Impact of the Healing Forest
While much of today's discussion has been focused on the sheer volume of plants and the efficacy of the workflow, the effect that the healing forest has had supersedes even these boundaries. An anonymous inmate spoke about the project saying, "It feels great. It makes my heart feel really good." Other inmates discussed how they would be able to show their kids the massive garden in the future when they finish their sentence.
Even though the impact of the healing forest has been immeasurable to the inmates, it also highlighted an important prospect to discuss on a global scale. According to a 2019 report published at Global Forest Watch, more than 12 million hectares of tropical forest were destroyed in that year alone. Developments surrounding green projects like the healing forest are going to become increasingly welcomed as environmentalism takes center stage on a global scale.
Another initiative operating out of 1t.org would get unveiled during the 2020 World Economic Forum in Davos. The goal of the platform is to help the world plant an additional 1 trillion trees by the end of 2030.
Marylee Smunitee Jones says of the Healing Forest and its importance, "We all have our own medicines and that the healing forest is needed… it is needed very much."