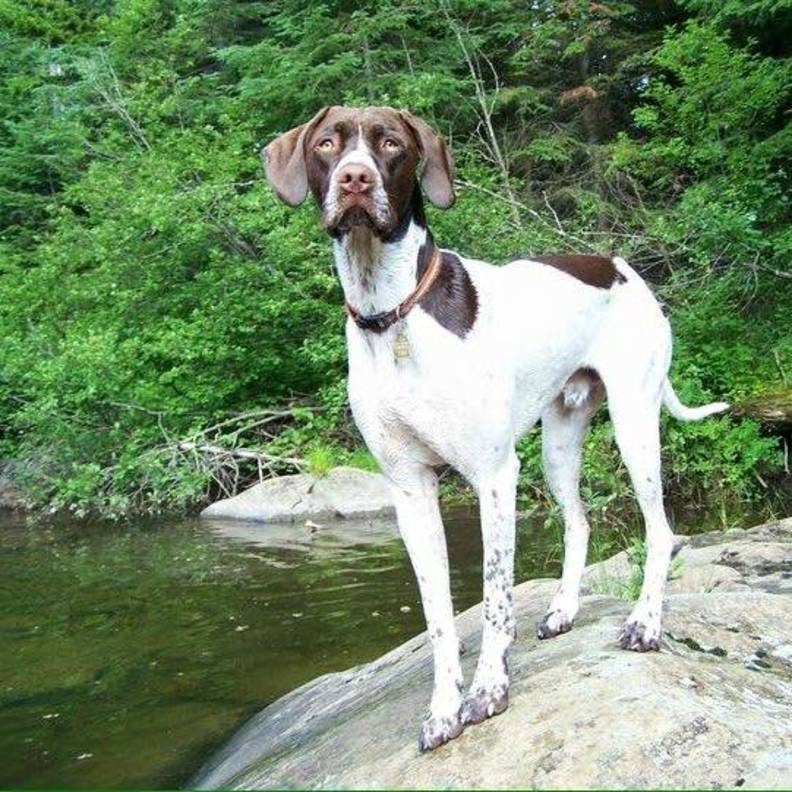 A Unique Graduation Picture Set
High school graduations are occasions that get people thinking about both the past and the future. Many people become nostalgic when they graduate from high school. They think about their first school days. Dylan Bliss took this a step further.
He and his dog Ruger took an adorable picture together when he first started school more than a decade ago. Dylan Bliss's mother Corie had a clever suggestion. She knew that the two of them had posed for a picture together when Dylan Bliss became a first grader. They could take a similar picture again, and this one would demonstrate the passage of time in a unique way.
Ruger is a much older dog now, but he's alive and well. He was able to take a picture with Dylan Bliss to celebrate his graduation day. The family got Ruger when he was still a little puppy. Dylan Bliss and Ruger genuinely grew up together.
In both pictures, Ruger is wearing a collar and leash. Both of the collar and leash sets in the pictures match quite well, which helps to make the pictures look more similar and establish continuity. Dylan Bliss is holding onto the leash this time.
The expressions of both individuals have also changed. Ruger has his mouth closed in the first picture, but his mouth is slightly ajar in the second. Dylan appears to be more guarded in the first picture, since he's barely smiling. He seems much more relaxed and confident in the second picture, as an accomplished high school graduate.
It's also interesting to look at the changes in the quality of the pictures over the course of more than a full decade. The new picture is much clearer and brighter. It's easier to see lots of fine details in the picture. Technology has changed over the course of Dylan's life and Ruger's life. Both pictures manage to make this clear, and both of them are capturing historical moments.
The backgrounds for both pictures are also different, and there's something symbolic about that. In the first picture, the background is simple and fairly empty. In the second picture, there's a stone wall in the background, as well as lots of green plants. Ruger has lived a very full life since the first picture was taken, and Dylan has become an adult. The new background of the picture helps to demonstrate that both of them have richer lives and histories now than they did in the past. It's a complex set of pictures that communicates a lot at once.
People often purchase middle school, high school, and college yearbooks. They'll remember those parts of their lives more effectively as a result. Taking professional senior class pictures is also popular. However, the pictures that people take at home can be just as special, especially because they'll have plenty of chances to be creative.
Online, it's popular for people to take pictures of themselves periodically and use those pictures to show how they have progressed over time. At the end of each decade, there are frequently viral trends where people compare photographs of themselves that were taken at the end and the beginning of the decade. Dylan Bliss's picture with Ruger is similar, at least in a way. However, it's much more personal.
The end of a decade is significant for everyone. However, people's high school or college graduation years can all vary. A random year in any given decade could be particularly important to a person who graduated from school in that year. Dylan Bliss will probably remember 2020 in a relatively unique way for that reason.
Tasmanian Devils Make Historic Return To Mainland Australia After Missing For 3,000 Years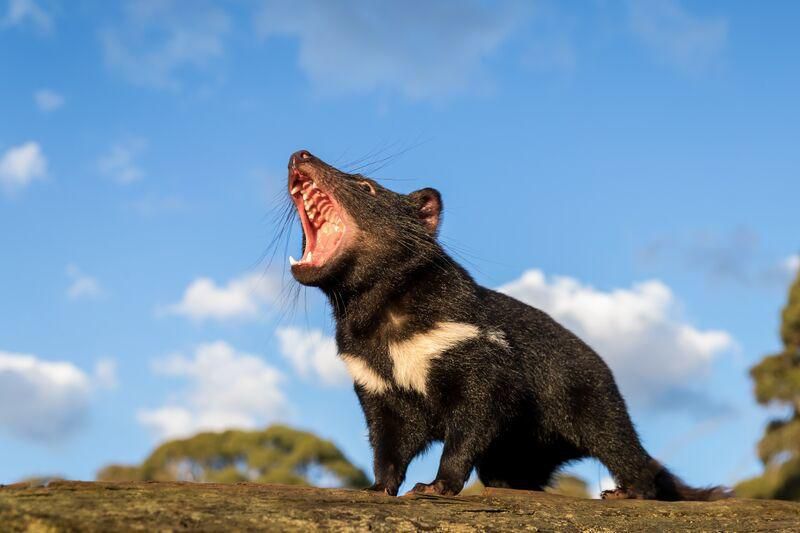 Tasmanian devil which was believed to be extinct has made its return to the forests of Australia. This is the first time the animal has been spotted since over 3,000 years ago.
This return is seen as the first move in the new plan to take Australia back to its flourishing wild life it once had. This was contained in the statement given by the nonprofit Aussie Ark and its partners Global Wildlife Conversation and Wild Ark.
Furthermore, Aussie Ark restated its plan in bringing back Australia's ecosystems that existed before the pre-European settlement. This new plan will ensure the habitat is free from feral predators.
Aussie Ark has nurtured over 390 Tasmanian devils, in a manner that promotes natural behavior in the animals. This will help them settle comfortably when released to the wild.
And this year alone, Aussie Ark has followed through with its mission. 26 Tasmanian devils have been released into a 400-hectare wild sanctuary. But there are bigger plans by the organization. There is the intent of introducing two batches of 20 Tasmanian devils each. If this goes as scheduled, offsprings will be produced by the devils culminating in a growing population.
This reintroduction is a welcome development, and as native apex predators and being the largest carnivorous marsupials, they help limit the dominance of other felines and foxes over endangered species.
They are also hunters and with their hunting skills, they keep their habitat clean and safe from harm.
With their reappearance in the wild, this serves as an indication that Australia is keen on its mission of "rewilding".
Previously, Tasmanian devils were wiped out from mainland Australia due to the introduction of dingoes which hunted them in packs. Just like wolves.
They were only safe on the island of Tasmania, a place the Dingoes never got to.
In the island of Tasmania, a deadly disease called Devil Facial Tumour completely destroyed up to 90 percent of the Tasmanian community. Now, only 25,000 devils remain on the island.
The Tasmanian species Aussie Ark has reintroduced will be subject to intensive monitoring. Using surveys, radio collars fit with transmitters and camera traps, this will enable researchers to know how the animals are faring.
It will also help to disclose the problems the animals face in their new environment, feeding habits and their mode of mating.
This information will guide subsequent animals that will be released on Tasmania and on the mainland.