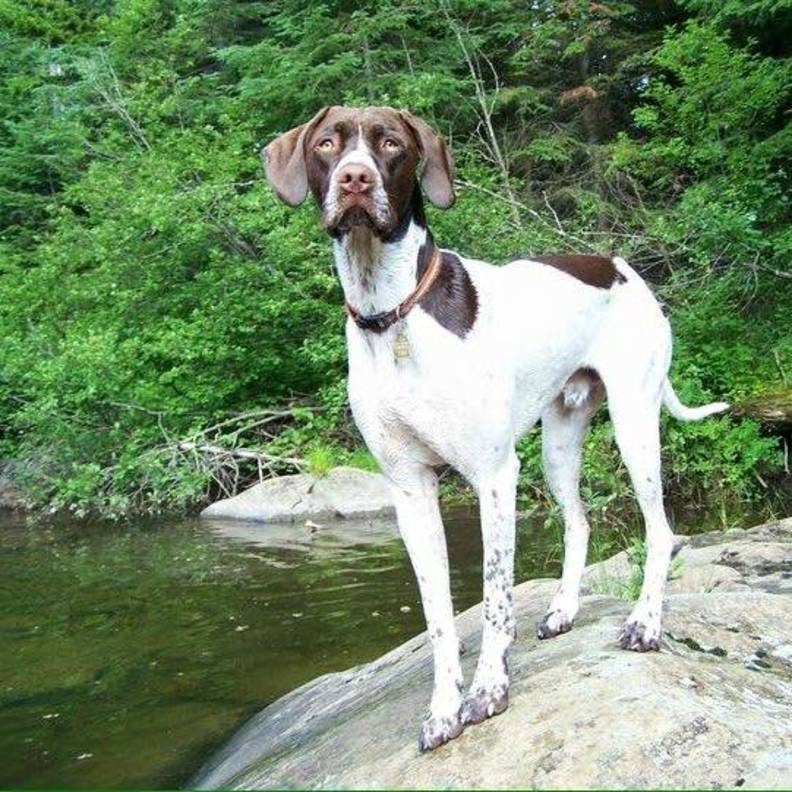 A Unique Graduation Picture Set
High school graduations are occasions that get people thinking about both the past and the future. Many people become nostalgic when they graduate from high school. They think about their first school days. Dylan Bliss took this a step further.
He and his dog Ruger took an adorable picture together when he first started school more than a decade ago. Dylan Bliss's mother Corie had a clever suggestion. She knew that the two of them had posed for a picture together when Dylan Bliss became a first grader. They could take a similar picture again, and this one would demonstrate the passage of time in a unique way.
Ruger is a much older dog now, but he's alive and well. He was able to take a picture with Dylan Bliss to celebrate his graduation day. The family got Ruger when he was still a little puppy. Dylan Bliss and Ruger genuinely grew up together.
In both pictures, Ruger is wearing a collar and leash. Both of the collar and leash sets in the pictures match quite well, which helps to make the pictures look more similar and establish continuity. Dylan Bliss is holding onto the leash this time.
The expressions of both individuals have also changed. Ruger has his mouth closed in the first picture, but his mouth is slightly ajar in the second. Dylan appears to be more guarded in the first picture, since he's barely smiling. He seems much more relaxed and confident in the second picture, as an accomplished high school graduate.
It's also interesting to look at the changes in the quality of the pictures over the course of more than a full decade. The new picture is much clearer and brighter. It's easier to see lots of fine details in the picture. Technology has changed over the course of Dylan's life and Ruger's life. Both pictures manage to make this clear, and both of them are capturing historical moments.
The backgrounds for both pictures are also different, and there's something symbolic about that. In the first picture, the background is simple and fairly empty. In the second picture, there's a stone wall in the background, as well as lots of green plants. Ruger has lived a very full life since the first picture was taken, and Dylan has become an adult. The new background of the picture helps to demonstrate that both of them have richer lives and histories now than they did in the past. It's a complex set of pictures that communicates a lot at once.
People often purchase middle school, high school, and college yearbooks. They'll remember those parts of their lives more effectively as a result. Taking professional senior class pictures is also popular. However, the pictures that people take at home can be just as special, especially because they'll have plenty of chances to be creative.
Online, it's popular for people to take pictures of themselves periodically and use those pictures to show how they have progressed over time. At the end of each decade, there are frequently viral trends where people compare photographs of themselves that were taken at the end and the beginning of the decade. Dylan Bliss's picture with Ruger is similar, at least in a way. However, it's much more personal.
The end of a decade is significant for everyone. However, people's high school or college graduation years can all vary. A random year in any given decade could be particularly important to a person who graduated from school in that year. Dylan Bliss will probably remember 2020 in a relatively unique way for that reason.
Dutch Artist Pays Off Student Loan Debt with Unique Tapestry Creation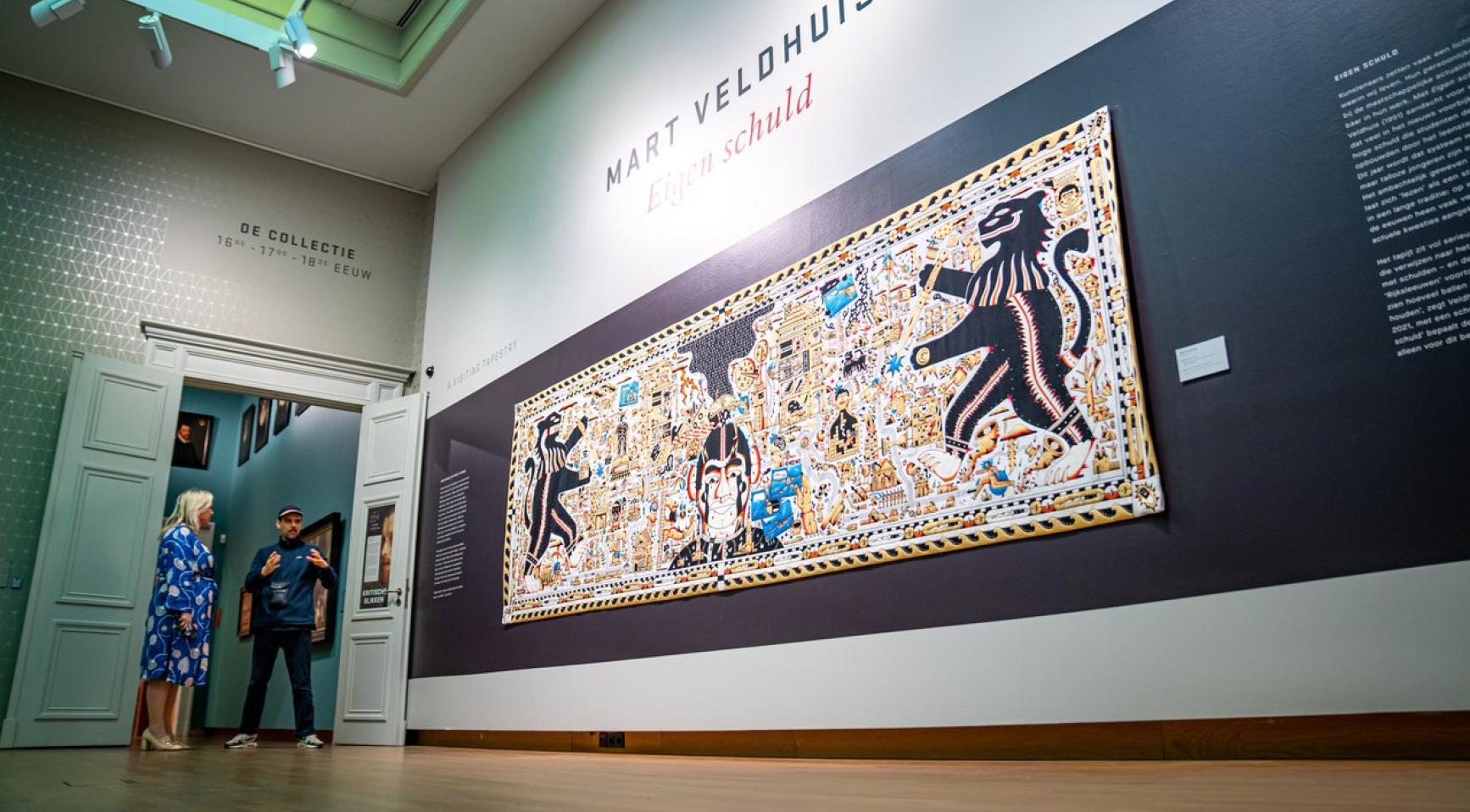 Mart Veldhuis, a talented Dutch artist, found a creative way to pay off his student loan debt. He crafted a remarkable tapestry that depicted the 46,000 euros he owed. This intricate work of art, titled "Eigen Schuld," meaning "Own Debt" or "Own Fault," became a symbol of Veldhuis' financial burden.
Once completed, the tapestry found its home in the prestigious Dordrechts Museum. Unexpectedly, a buyer was captivated by the artwork and decided to purchase it for 45,879.40 euros. This generous offer brought Veldhuis closer to becoming debt-free, leaving him in a state of disbelief and joy. "This is what I had hoped for, but when I heard the news, I was really speechless. It still feels very unreal," shared Veldhuis.
The tapestry itself was a visually striking piece, featuring various elements that conveyed Veldhuis' feelings towards his indebtedness. One of the central motifs portrayed a Dutch lion clutching a menacing sword, symbolizing the artist's perception of owing a significant debt to the state. The tapestry served as a powerful medium for Veldhuis to express his emotions and experiences.
The Dordrechts Museum facilitated the transaction and revealed the identity of the buyers as renowned art dealers Joke van Veen, 75, and Jaap Versteegh, 69. When asked about their decision to acquire the tapestry, Versteegh explained, "We bought the tapestry in the first place because we think it's a good work of art. It is innovative and visually strong. In addition, the social theme of the work – the consequences of student debt and the social loan system – strongly appeals to us."
Veldhuis' creation not only captured the attention of art enthusiasts but also highlighted the pressing issue of student loan debt. Many students struggle with the financial burden of loans, and Veldhuis's artwork serves as a reminder of this widespread concern. By showcasing his own experience, he sparked conversations about the consequences of student debt and the loan system in society.
The success of Veldhuis' tapestry represents a triumph for the artist and sheds light on the power of art to address social issues. Through his creative expression, he not only managed to alleviate his financial struggles but also stimulated meaningful discussions about the challenges faced by students burdened with debt.
As Veldhuis moves forward, he can embrace a debt-free future, thanks to his artistic talent and the support of individuals who recognized the significance of his work. The tapestry will forever stand as a symbol of his journey, inspiring others to find innovative ways to confront their own challenges.