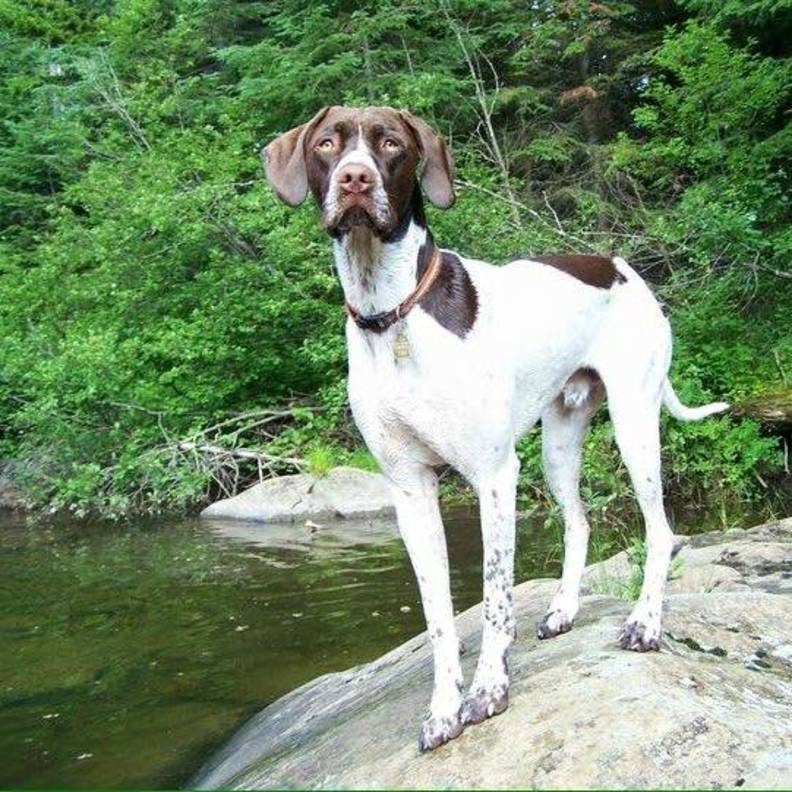 A Unique Graduation Picture Set
High school graduations are occasions that get people thinking about both the past and the future. Many people become nostalgic when they graduate from high school. They think about their first school days. Dylan Bliss took this a step further.
He and his dog Ruger took an adorable picture together when he first started school more than a decade ago. Dylan Bliss's mother Corie had a clever suggestion. She knew that the two of them had posed for a picture together when Dylan Bliss became a first grader. They could take a similar picture again, and this one would demonstrate the passage of time in a unique way.
Ruger is a much older dog now, but he's alive and well. He was able to take a picture with Dylan Bliss to celebrate his graduation day. The family got Ruger when he was still a little puppy. Dylan Bliss and Ruger genuinely grew up together.
In both pictures, Ruger is wearing a collar and leash. Both of the collar and leash sets in the pictures match quite well, which helps to make the pictures look more similar and establish continuity. Dylan Bliss is holding onto the leash this time.
The expressions of both individuals have also changed. Ruger has his mouth closed in the first picture, but his mouth is slightly ajar in the second. Dylan appears to be more guarded in the first picture, since he's barely smiling. He seems much more relaxed and confident in the second picture, as an accomplished high school graduate.
It's also interesting to look at the changes in the quality of the pictures over the course of more than a full decade. The new picture is much clearer and brighter. It's easier to see lots of fine details in the picture. Technology has changed over the course of Dylan's life and Ruger's life. Both pictures manage to make this clear, and both of them are capturing historical moments.
The backgrounds for both pictures are also different, and there's something symbolic about that. In the first picture, the background is simple and fairly empty. In the second picture, there's a stone wall in the background, as well as lots of green plants. Ruger has lived a very full life since the first picture was taken, and Dylan has become an adult. The new background of the picture helps to demonstrate that both of them have richer lives and histories now than they did in the past. It's a complex set of pictures that communicates a lot at once.
People often purchase middle school, high school, and college yearbooks. They'll remember those parts of their lives more effectively as a result. Taking professional senior class pictures is also popular. However, the pictures that people take at home can be just as special, especially because they'll have plenty of chances to be creative.
Online, it's popular for people to take pictures of themselves periodically and use those pictures to show how they have progressed over time. At the end of each decade, there are frequently viral trends where people compare photographs of themselves that were taken at the end and the beginning of the decade. Dylan Bliss's picture with Ruger is similar, at least in a way. However, it's much more personal.
The end of a decade is significant for everyone. However, people's high school or college graduation years can all vary. A random year in any given decade could be particularly important to a person who graduated from school in that year. Dylan Bliss will probably remember 2020 in a relatively unique way for that reason.
New Zealand Embraces Wildlife Revival Amidst Conservation Craze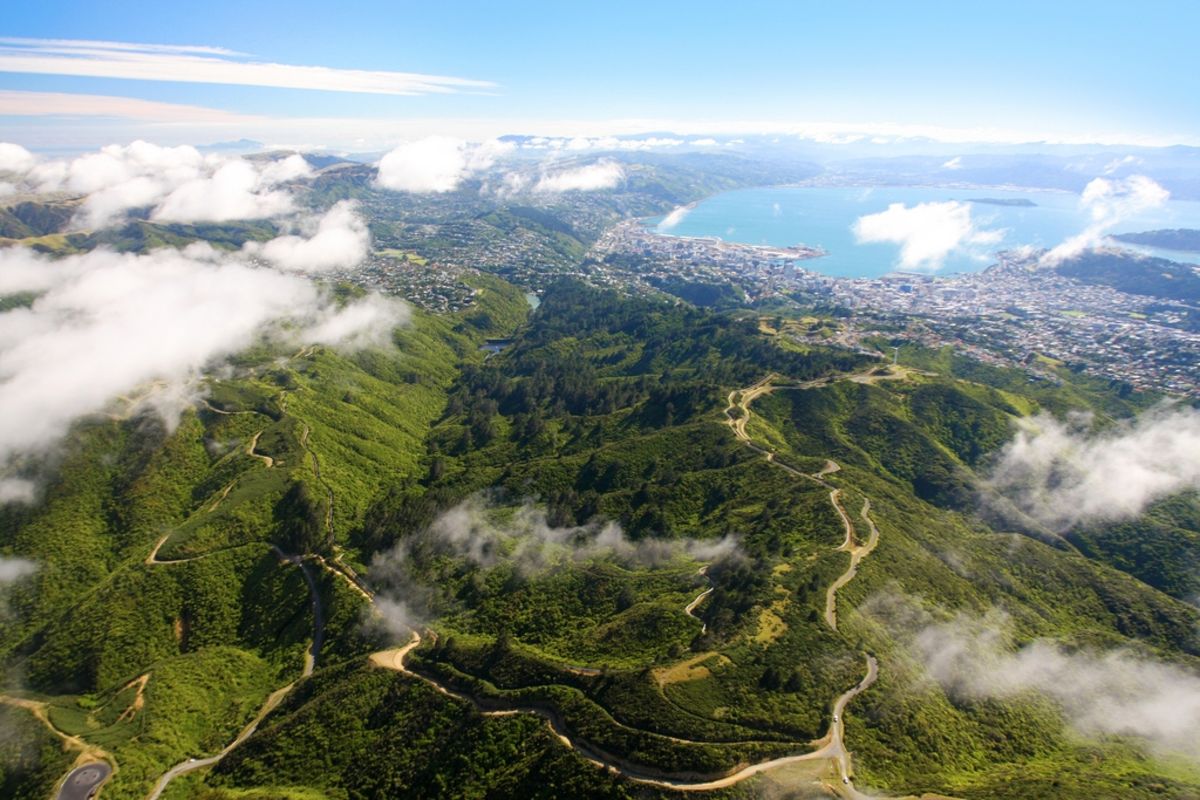 We are increasingly living in environmentally aware times. As more and more consumers turn to companies that embrace environmentalism, it is becoming increasingly clear that the world is in the middle of its conservationist craze. Nowhere has this been better embodied than in the capital of New Zealand, Wellington. Since the inception of Zelandia, a fully-fenced urban eco-sanctuary, Wellington has been embracing an explosion of wildlife and a passion for animals that has seemingly changed the entire city.
Let's take a closer look at Zealandia as we seek to better understand the conservation craze taking over Wellington.
Welcome to Zealandia
The implementation of Zealandia has helped Wellington experience an explosion in the wildlife that harkens back to its state of yesteryear, long before the arrival of humans and pests such as rats and birds that came along with them. Zealandia is the world's first fully-fenced urban eco-sanctuary and it is just a ten-minute drive from downtown Wellington. Zealandia seeks to emulate a part of Wellington's past, bringing a slice of nature back to life reminiscent of the area some 700 years ago.
James Willcocks is the Project Director for Predator Free Wellington, a group that focuses on a community-wide effort to eradicate pests in the area. Willcocks spoke in an interview regarding Zealandia and its impact on the surrounding area. Willcocks said, "In this era where there are so many negative signals from the world – global species decline, COVID, climate change – there's something people can do in their backyards."
Willcocks and the team at Predator Free Wellington are focused on making the nation free from predators such as stoats, weasels, and rats – as well as other problematic predators in the area. In getting rid of these pests, Willcocks has been instrumental in helping to rejuvenate Zealandia.
Danielle Shanahan is the Chief Executive at Zealandia and they were quick to emphasize the work being done on a local level. Shanahan said, "I don't think anyone could have predicted this level of success in terms of the bird community."
Thanks to the efforts of Zealandia and Predator Free Wellington, Shanahan says, "Species that have been gone from this region for over 100 years (have returned)."
New Zealand has experienced many conservation success stories in recent years, with the most notable among them being that of the endangered kaka. The endangered Kaka is a large green parrot that faced extinction due to habitat loss and predation. Another similar success story in the rehabilitation field is that of the Tui, and the kereru pigeon.
Local sightseers are reveling in the ecosystem revitalization that Zealandia has been working on. Not only have bird encounters increased in the region, but marine animals have even returned to the water of the nearby harbor. Fur seals and dolphins are exceedingly common, while orca will arrive several times throughout the year to feed on stingrays.
Dianella Biaggo of the Wellington City Council said, "It's pretty extraordinary when we have orca visible from our downtown buildings."