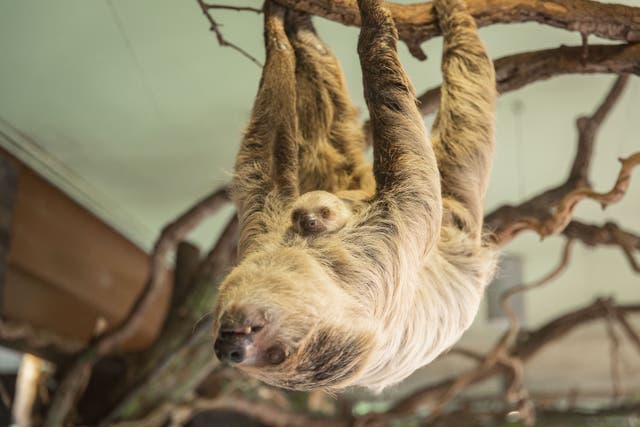 A Speedy Baby Sloth Arrival
Sloths are slow, amazingly, grindingly slow when it comes to moving. However, one particular baby sloth didn't get the appropriate speed memo before being born. Instead, veterinarians and zoo staff and the London Zoo had the awkward experience of dealing with a particular newborn who wanted to see the new world at full speed.
A pregnant sloth is a pretty obvious affair to a trained zookeeper's eye. And the zoo team had a pretty good idea the mother involved was going to be due at some point. However, while everyone thought the mother was sleeping and resting, little did they know the incoming baby sloth decided to make an appearance. Fortunately, zoo teams are required to do regular hourly checks on their wards to make sure everything is okay and no issues are developing, especially for a pregnant animal. As it turned out, the pregnant sloth in question was well underway in labor and producing a newborn with an amazing amount of speed for a creature famous for not being fast at anything.
The first inspection of the day provided no hint what was about to occur. According to the resident sloth keeper, there was no sign of any changes in the mother sloth's condition signaling a birth. However, one hour later, a little arm was visible next to the mother's sloth's belly. Sure enough, a new baby sloth had been born while nobody was watching. Nature is sneaky that way, even in a zoo.
According to the zoo team, the big entrance was made as the mother sloth positioned herself in her cage tree, twisting enough for a full view, and there was a fully developed newborn sloth clinging and taking in a brand new world. For the mom, everything seemed normal, run of the mill, and just another day at the zoo aside from a new roommate in the sloth cage.
Two weeks later, the newborn sloth was growing healthy and had a new name, Terry. However, other details are still up in the air until the DNA analysis of specimens confirms the full details of Terry's status and gender. The baby sloth was named after Terry March, a well-known figure at the London Zoo for all the work done by him on conservation of vulnerable animals as well as enlightening the public of the same. Today, Mr. March is a peppy age 65, but his relationship with the London Zoo started back in 1973 as a basic entry trainee. Sources
Tony Hawk Trades Skateboard With a 6-Year-Old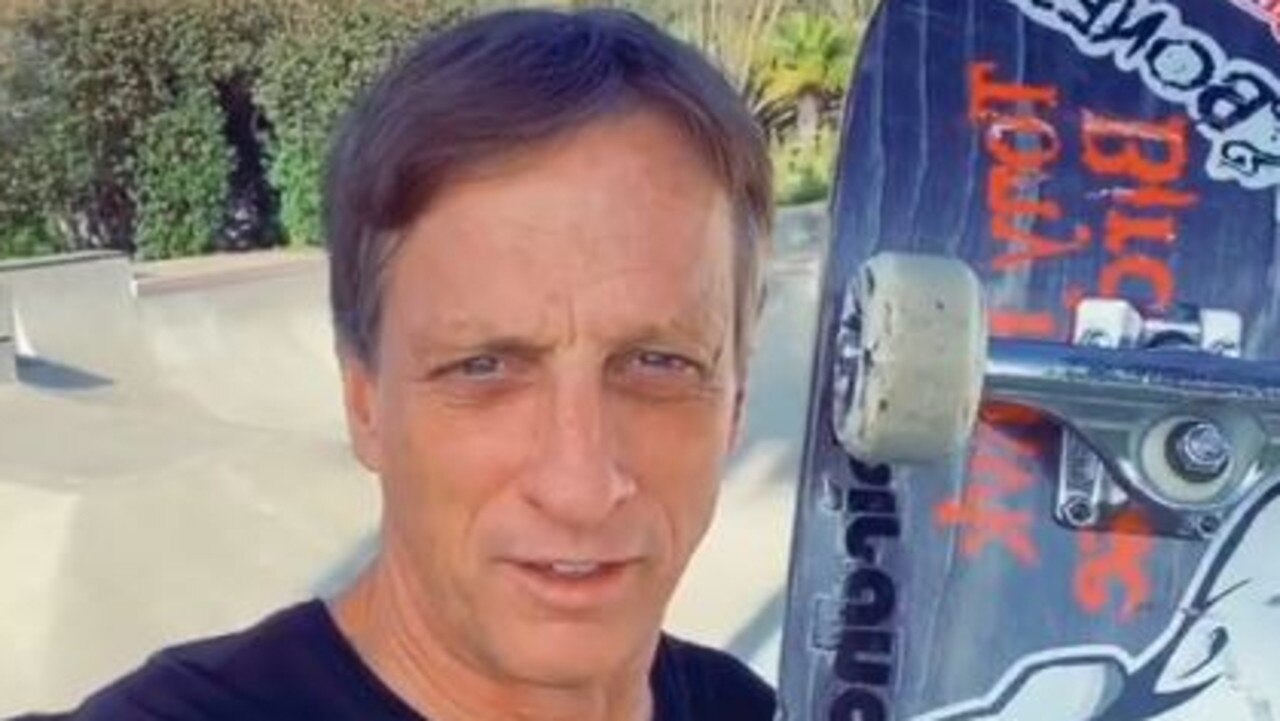 Kids have the most straightforward, amazing imaginations. They aren't burdened by the complications of the adult world. For example, in the case of FedEx carrier, Mikail Farrar, he found himself challenged to make the connection between a 6-year-old, Cooper Taylor, and a famous skateboarder, Tony Hawk. As the FedEx deliveryman was making his rounds, Cooper stopped him and asked the FedEx employee to deliver one, well-used skateboard titled "Tony Hawk" to the famed skate hero. Cooper's mom was behind the boy and nodded in a knowing manner that what the boy was asking for was a bit impossible, but she was going along with it anyways. However, Farrar took the matter a bit more seriously.
Instead, the FedEx employee got online and started trying to figure out what Tony Hawk's shipping address was. The skateboard only had his name; kids don't think in terms of addresses and zip codes at Cooper's age. So, off to TikTok the driver went to see what some group-thinking could do in the digital age. It turned out to be an extremely smart move. By that evening, Farrar's phone was getting so hot from activity, it was becoming a bit uncomfortable to hold. As it turned out, Farrar either accidentally or ingeniously tagged the video correctly, and everyone saw the info request, at least everyone that mattered in the skateboard world. Not only did the video get attention, it went viral!
As it turned out, even Tony Hawk himself got involved, a rarity given that he generally has avoided TikTok since 2018. Hawk arranged for the delivery of the board with FedEx and, in the video message response he posted, he made it clear he wanted to meet up with Cooper as well. Between the adults involved, Farrar and Hawk made the arrangement for the old skateboard to get to its destination as desired by Cooper, and, for anyone checking online with tracking, it arrived at Hawk's address on May 27, 2022.
Farrar himself didn't expect Tony Hawk to engage the way he did. While even as a FedEx driver he knew who Tony Hawk was, Farrar had no real hope that Hawk himself would get involved. Generally, he assumed celebrities are far more engaged in other things than answering kids' requests. In that respect, Farrar definitely didn't know about Hawk's reputation of engaging with kids and skateboarding proactively, regularly going to classrooms for speeches, and showing up for charities and nonprofits when he can.
So, as the story went along, Cooper as well as his sibling, Tucker, both ended up getting a response from Tony Hawk. The two boys, literally looking skater-poster ready with long hair and over-sized T-shirts, responded on TikTok to Tony Hawk and thanked him for their presents, courtesy of Hawk. Both kids got brand new boards with slick graphics and plenty of Bones brand equipment for their new boards as well.
For their father, the whole thing is a bit of a dream come true. He skated when he was younger, idolizing the tricks and amazing aerial stunts Tony Hawk became famous for. To see his kids connect with a hero is a bit of an amazing moment for the boys' parents as well.