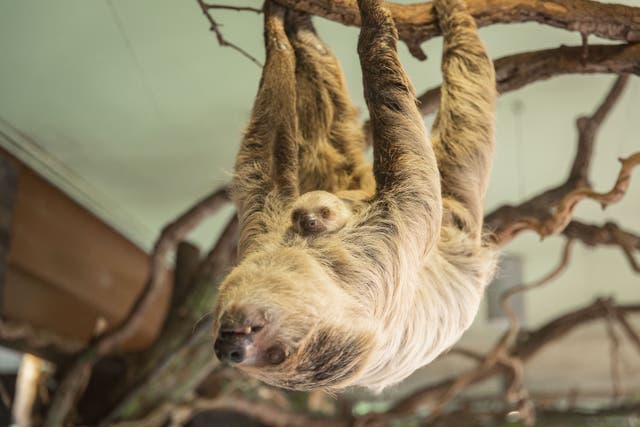 A Speedy Baby Sloth Arrival
Sloths are slow, amazingly, grindingly slow when it comes to moving. However, one particular baby sloth didn't get the appropriate speed memo before being born. Instead, veterinarians and zoo staff and the London Zoo had the awkward experience of dealing with a particular newborn who wanted to see the new world at full speed.
A pregnant sloth is a pretty obvious affair to a trained zookeeper's eye. And the zoo team had a pretty good idea the mother involved was going to be due at some point. However, while everyone thought the mother was sleeping and resting, little did they know the incoming baby sloth decided to make an appearance. Fortunately, zoo teams are required to do regular hourly checks on their wards to make sure everything is okay and no issues are developing, especially for a pregnant animal. As it turned out, the pregnant sloth in question was well underway in labor and producing a newborn with an amazing amount of speed for a creature famous for not being fast at anything.
The first inspection of the day provided no hint what was about to occur. According to the resident sloth keeper, there was no sign of any changes in the mother sloth's condition signaling a birth. However, one hour later, a little arm was visible next to the mother's sloth's belly. Sure enough, a new baby sloth had been born while nobody was watching. Nature is sneaky that way, even in a zoo.
According to the zoo team, the big entrance was made as the mother sloth positioned herself in her cage tree, twisting enough for a full view, and there was a fully developed newborn sloth clinging and taking in a brand new world. For the mom, everything seemed normal, run of the mill, and just another day at the zoo aside from a new roommate in the sloth cage.
Two weeks later, the newborn sloth was growing healthy and had a new name, Terry. However, other details are still up in the air until the DNA analysis of specimens confirms the full details of Terry's status and gender. The baby sloth was named after Terry March, a well-known figure at the London Zoo for all the work done by him on conservation of vulnerable animals as well as enlightening the public of the same. Today, Mr. March is a peppy age 65, but his relationship with the London Zoo started back in 1973 as a basic entry trainee. Sources
Love, Laughter, and 75 Years Together: Gene and Virginia Nelson's Remarkable Anniversary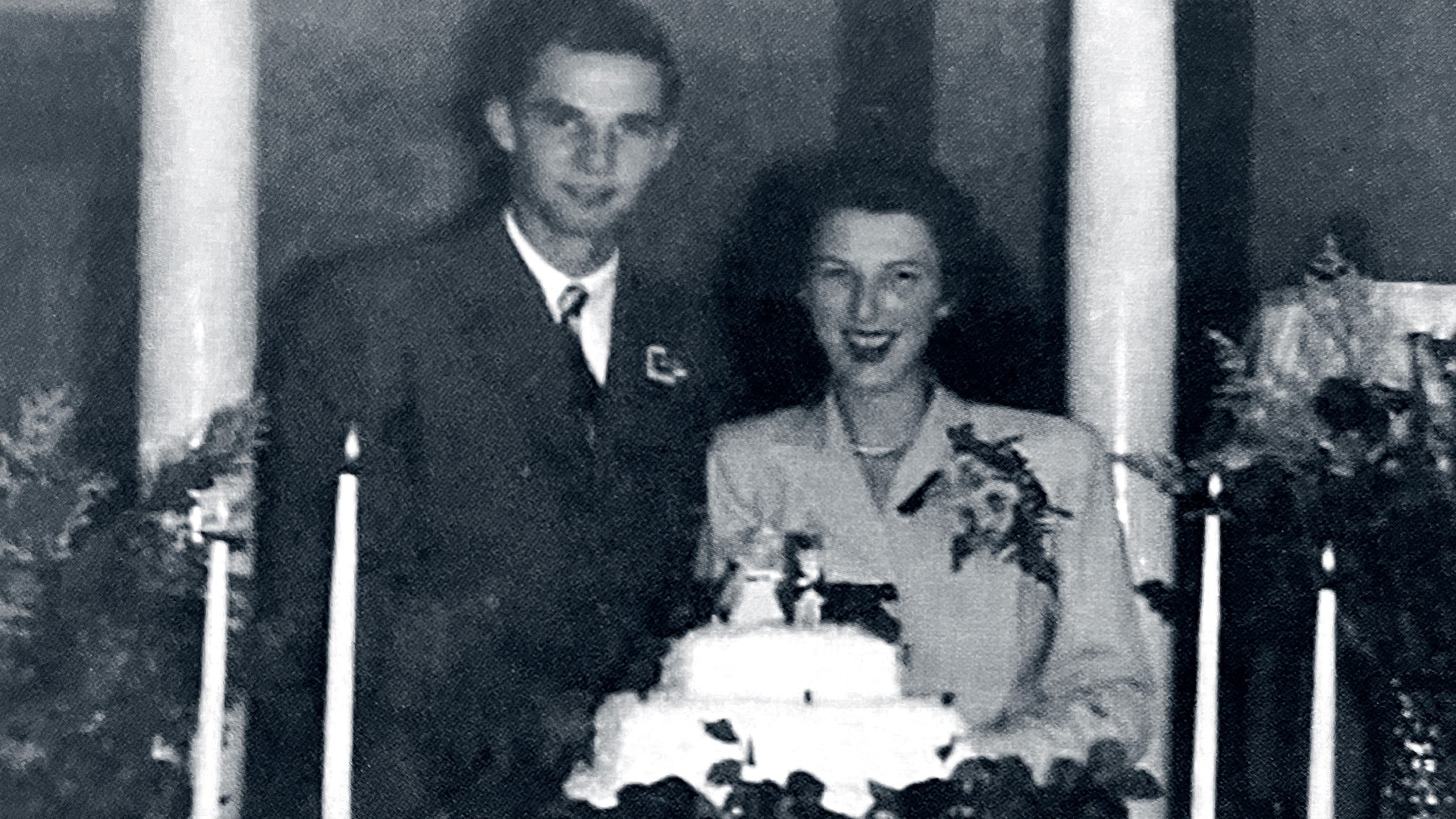 Gene and Virginia Nelson of Canby, Oregon, have a relationship that showcases love's enduring power. The couple recently celebrated an incredible 75 years of marriage, a milestone that very few can claim to have reached. When asked the secret to their lasting love, they attribute it to patience, trust, and a good sense of humor.
Gene, at 95, and Virginia, at 92, have seen a lifetime of changes and challenges, but their love has remained steadfast. When questioned about their enduring bond, Virginia simply replied, "We were just meant to be together!" Gene chimed in, "Have patience through the good times and the bad, try to be honest and faithful."
Their journey began 75 years ago on August 8 when they decided to elope from Brownsville, Oregon, in Linn County. They hopped on a bus to Reno and got married, a move that still brings a giggle to Virginia's lips as she recalls how they outfoxed their parents. At the time, Virginia was just 17, and Gene was 20, with Gene humorously adding, "I was 20 and five months, lacked 2 days, and she was 17 years and 25 days."
According to their grandson, Cody Westphal, their sharp minds are one of the reasons behind their enduring relationship. He said, "Just actively trying to exercise your mind is how it stays sharp."
The couple has three children and seven grandchildren, with the youngest being 29 years old. Gene recalled what made him know that Virginia was the one, saying, "She was a sweet girlfriend, and I hadn't found out any of her faults yet when we were young," which elicited laughter from both of them.
Judy, their daughter, expressed her pride in her parents' long-lasting love. She said, "It takes a lot to make it 75 years and not give up, and they never gave up."
Their sense of humor remains a cornerstone of their relationship, as Judy shared, "They both have a really good sense of humor." Gene and Virginia often engage in friendly banter, and even if they have disagreements during the day, they never go to bed angry.
The couple's thrifty nature is another shared trait. They still have the refrigerator they purchased right after their wedding from Sears Roebucks, and it's still in working condition. Just like their marriage, it has stood the test of time. Gene proudly mentioned, "Never had a service charge, and it's still working! We've always been thrifty."
Their light-hearted arguments, thrifty habits, and enduring love have earned them the nickname "the Bickersons" among family members. Cody noted, "Even if they fight all day, they don't go to bed angry. I think that's why they wake up the next day, and they're still the Bickersons!"
In the twilight of their lives, Gene and Virginia continue to cherish their partnership. As Gene put it, "We're in our waning days. I hope she outlives me because I don't want to outlive her." Their story is a heartwarming reminder that love, patience, and a good sense of humor can make a marriage truly timeless.