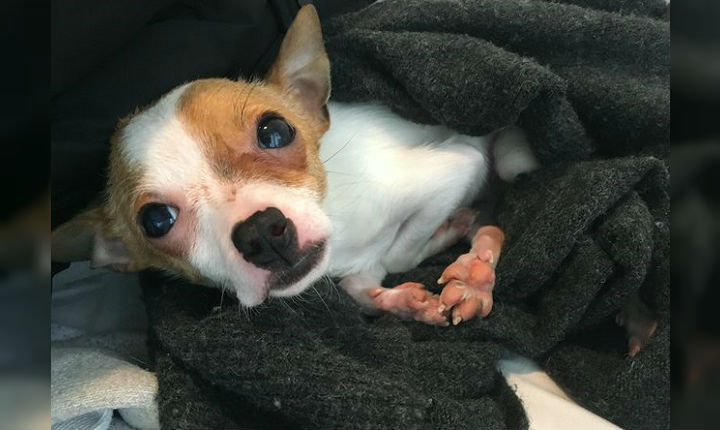 A Puppy With a Birth Condition Gets Second Chance at Life
A Tortured Puppy with a Birth Condition Gets Chance Second Chance At Life
The Daniels family had always wanted a pup but the tiny house they lived in couldn't allow them to own one. However after a promotion at work, Peter Daniels could now afford to move houses and have the nice big backyard that the family of four always wanted. With nice neighbors and friendly play areas in their new estate life was fun until one wintry evening that gave them a fright.
An unexpected guest
Having settled down for the night, their rescue of Toby came in when Alex, seven had a difficult time trying to sleep. As expected the parents thought he was simply being difficult because he wanted to test out his new Spiderman suit. However when he insisted that he could hear something outside they reluctantly went out, with full intention to prove nothing was there. However how wrong they were, as staring back at them was a doe eyed Chihuahua in need of help.
Scared and bruised
The first deduction Mary, a home maker and mother of two had when she glanced upon it, was it was a stray dog that someone had done a number on. However as Peter approached it they could see the manner in which it flinched and whimpered in pain while trying to get away from him in fear. Moved to tears they decided they should take action immediately and called their neighbor who happened to be a vet to know how they could assist it.
Death sentence
Though a happy Toby now runs everywhere at the Daniels residence in Minnesota unaware of his shorter fore legs, he almost didn't make it.  From the initial diagnosis, their friend and neighbor mannerisms told them it was as bad as they thought. Nonetheless they weren't prepared for him to declare that the most humane thing they could do was to put it down. Fortunately for them, Hannah their youngest aged four would hear nothing of it and decided to make a fracas about the whole thing. The terrible twos making a comeback at four and she incessantly screamed, cried and stomped around even making a heated charge at their neighbor, doing all she could to ensure Toby at least got a chance.
Depressing diagnosis
As bad as initially was their hearts dropped one beat at a time even as Toby completely stopped moving making the whole family sit in deathly silence. From being severely emancipated, Toby had a broken hip bone. The fore legs in which he had used to drag his own body across to their backyard was popping and every vertebra was visible.  On top of that, in some places he could be seen with whip marks, with skin missing in some areas, and a shock collar marker that had left a burn mark around its neck.
A monstrous owner
Shockingly, the scanned chip was traced back to a monster in flesh who had months earlier just inherited the dog from his great aunt after her demise. Not bothering to take care of it, he branded the Chihuahua shorter front legs that made it limp awkwardly as unsightly and disgusting, torturing it until it decided to flee first chance it got. Interestingly just as the vet reaffirmed his initial diagnosis to put it down, Toby moved his tail and decided to show that he might be broken but he wasn't done fighting. So against all odds he was given a second chance and after extensive care, made a full recovery and in a happy family that actually wanted him.
The Library Cat of Port Austin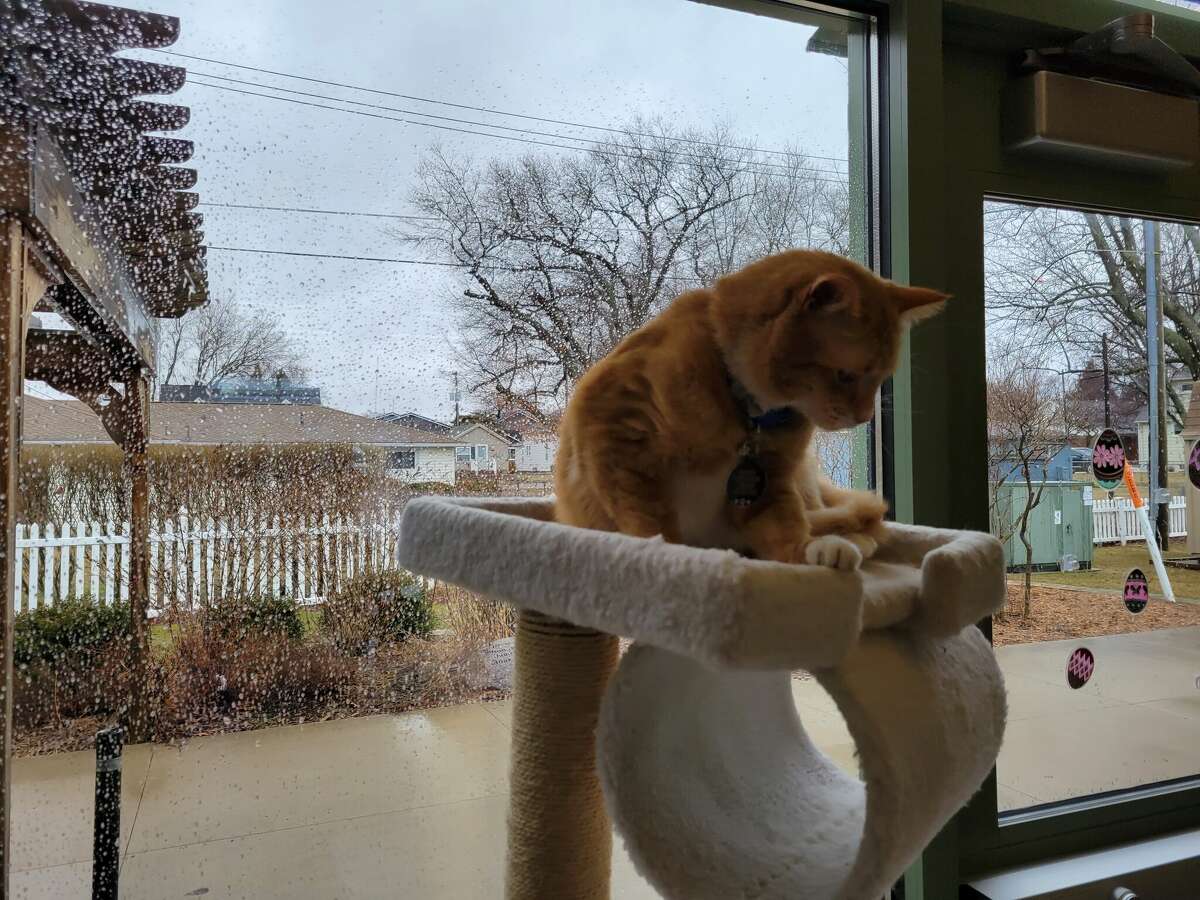 Library regulars expect to see books, computers, magazines, posters, notices, bulletin boards and even seminars at the local library building or community center adjacent to such facilities. However, they typically don't expect to see a dedicated house cat and standard equipment. However, for Port Austin, a feline accompaniment is exactly what's on order for book lovers and library fans in the local town.
Named Booker, which oddly seems to be similar to books, the orange feline wasn't a planned acquisition for the library. Instead, the cat decided to make the place home all on its own. It helped that once the cat became a regular, the patrons and staff made a point of taking care of the cat as well. Good things happen when you're regularly fed at the same location daily.
This September 2022 will be a solid three years since the cat showed up, and Booker isn't making any bones about leaving. Mary Jaworski was the original discoverer of Booker. She originally found the cat had somehow snuck into her garage at home, half-blind, and unable to eat on its own. Jaworski tried to find someone to take in the cat, but nobody was volunteering or available. As the library director for Port Austin, Jaworski ended up watching and caring for the orange feline both at home and at work. It helped that the library board was also fond of cats as well. So, as it turned out, Booker was charmed; the cat not only had a home to roam around, it had multiple fans to take care of the cat as well throughout the day.
As it turned out, the patrons liked the idea of a home cat lounging around and roaming the Port Austin library on a regular basis. It made the library homey and comfortable. That helped Booker's transition inside the library as well, after the cat was up to date on all his shots and safe around all of the patrons, including kids.
Booker wasn't lacking anything inside the library, and there was no worry he was going to start exercising his claws on the book inventory. Instead, the cat has its own cat tree, carpet for claws, appropriate amenities for personal business, and plenty of cat toys and areas to escape when it gets busy and the cat just wants to be left alone. Booker actually became so popular, he started to develop a collection of donated toys and cat food from the locals. And if he happened to be out of sight longer than normal, everybody would start asking where he was and if everything was alright with the animal.
Celebrity status probably wasn't in the cat's original plans, but Booker seems to have adapted quite fine to all the attention he gets on a regular basis. The kids play with the cat when he wants activity, and, in turn, Booker has been an attraction to bring more kids to the facility and into reading in general. And Booker is quite good at hamming it up for the crowd. He loves the petting, getting held, sitting next to patrons on the furniture and is not easily spooked by the human activity going on daily. In fact, Booker is probably one of the best behaved cats most people will meet.
Finally, Jaworski notes, Booker has a habit of wanting to sound out any new arrivals he hasn't seen or smelled before. If there are bags or belongings, he's all over the stuff before the patron realizes what's going on. That said, Booker isn't about to have a team under his leadership. One cat seems to be more than enough for the library and its customers for now. Ironically, Jaworski herself is allergic to cats, but she tolerates Booker. Ultimately, the cat earns his keep attracting more than the normal flow of patrons to the Port Austin library, easily justifying the operations and helping the library grow.