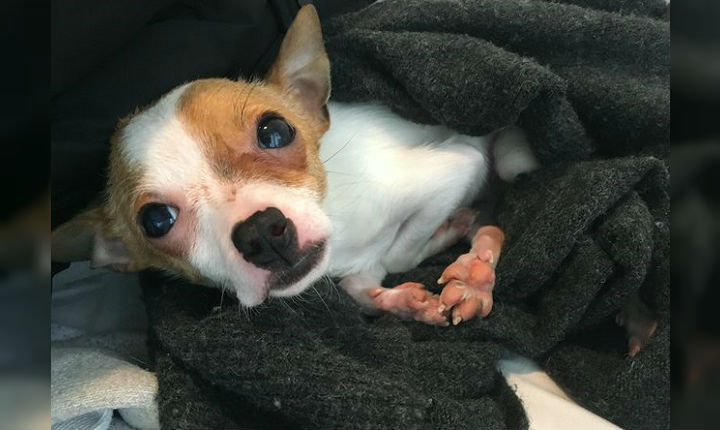 A Puppy With a Birth Condition Gets Second Chance at Life
A Tortured Puppy with a Birth Condition Gets Chance Second Chance At Life
The Daniels family had always wanted a pup but the tiny house they lived in couldn't allow them to own one. However after a promotion at work, Peter Daniels could now afford to move houses and have the nice big backyard that the family of four always wanted. With nice neighbors and friendly play areas in their new estate life was fun until one wintry evening that gave them a fright.
An unexpected guest
Having settled down for the night, their rescue of Toby came in when Alex, seven had a difficult time trying to sleep. As expected the parents thought he was simply being difficult because he wanted to test out his new Spiderman suit. However when he insisted that he could hear something outside they reluctantly went out, with full intention to prove nothing was there. However how wrong they were, as staring back at them was a doe eyed Chihuahua in need of help.
Scared and bruised
The first deduction Mary, a home maker and mother of two had when she glanced upon it, was it was a stray dog that someone had done a number on. However as Peter approached it they could see the manner in which it flinched and whimpered in pain while trying to get away from him in fear. Moved to tears they decided they should take action immediately and called their neighbor who happened to be a vet to know how they could assist it.
Death sentence
Though a happy Toby now runs everywhere at the Daniels residence in Minnesota unaware of his shorter fore legs, he almost didn't make it.  From the initial diagnosis, their friend and neighbor mannerisms told them it was as bad as they thought. Nonetheless they weren't prepared for him to declare that the most humane thing they could do was to put it down. Fortunately for them, Hannah their youngest aged four would hear nothing of it and decided to make a fracas about the whole thing. The terrible twos making a comeback at four and she incessantly screamed, cried and stomped around even making a heated charge at their neighbor, doing all she could to ensure Toby at least got a chance.
Depressing diagnosis
As bad as initially was their hearts dropped one beat at a time even as Toby completely stopped moving making the whole family sit in deathly silence. From being severely emancipated, Toby had a broken hip bone. The fore legs in which he had used to drag his own body across to their backyard was popping and every vertebra was visible.  On top of that, in some places he could be seen with whip marks, with skin missing in some areas, and a shock collar marker that had left a burn mark around its neck.
A monstrous owner
Shockingly, the scanned chip was traced back to a monster in flesh who had months earlier just inherited the dog from his great aunt after her demise. Not bothering to take care of it, he branded the Chihuahua shorter front legs that made it limp awkwardly as unsightly and disgusting, torturing it until it decided to flee first chance it got. Interestingly just as the vet reaffirmed his initial diagnosis to put it down, Toby moved his tail and decided to show that he might be broken but he wasn't done fighting. So against all odds he was given a second chance and after extensive care, made a full recovery and in a happy family that actually wanted him.
Love, Laughter, and 75 Years Together: Gene and Virginia Nelson's Remarkable Anniversary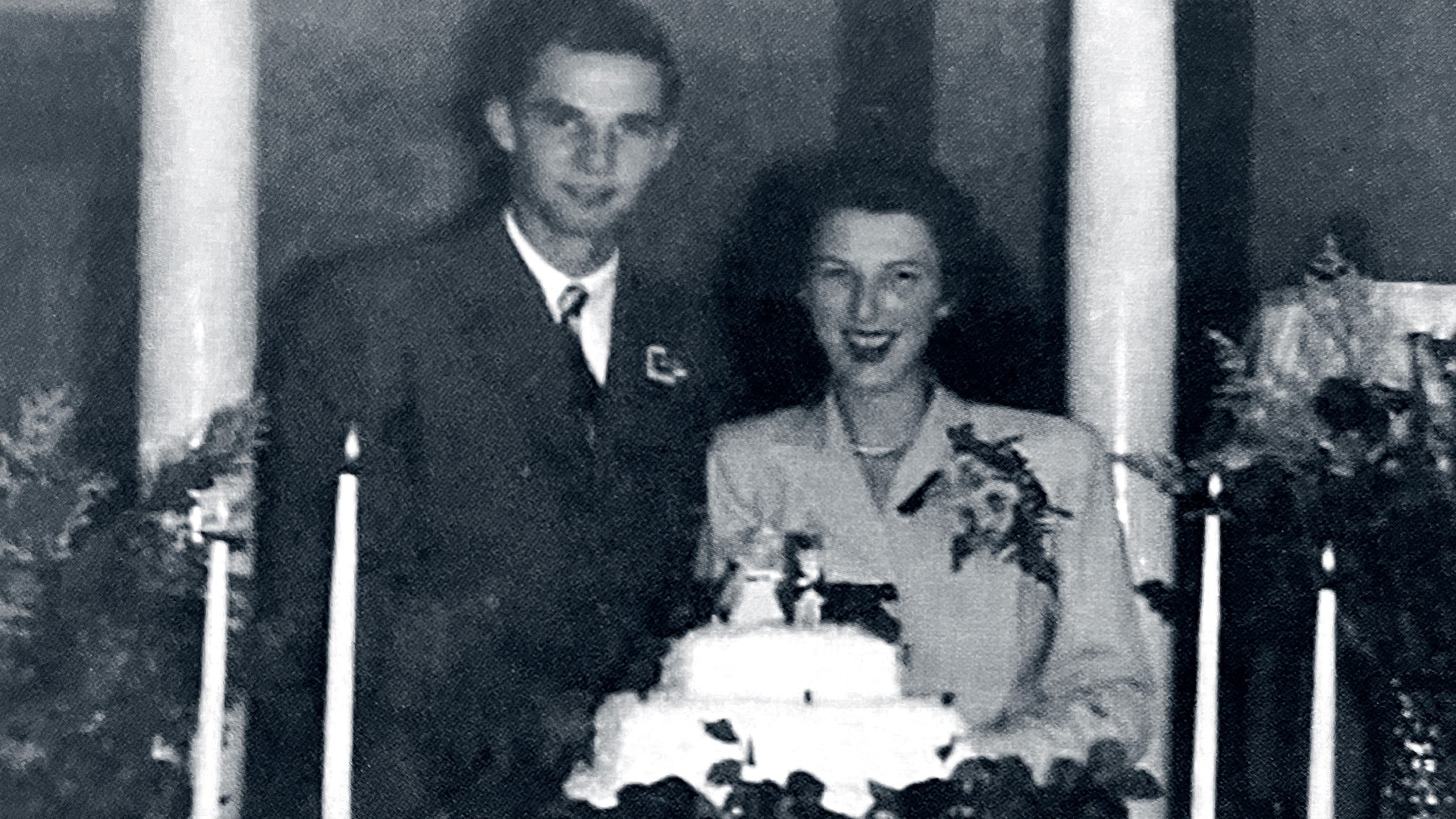 Gene and Virginia Nelson of Canby, Oregon, have a relationship that showcases love's enduring power. The couple recently celebrated an incredible 75 years of marriage, a milestone that very few can claim to have reached. When asked the secret to their lasting love, they attribute it to patience, trust, and a good sense of humor.
Gene, at 95, and Virginia, at 92, have seen a lifetime of changes and challenges, but their love has remained steadfast. When questioned about their enduring bond, Virginia simply replied, "We were just meant to be together!" Gene chimed in, "Have patience through the good times and the bad, try to be honest and faithful."
Their journey began 75 years ago on August 8 when they decided to elope from Brownsville, Oregon, in Linn County. They hopped on a bus to Reno and got married, a move that still brings a giggle to Virginia's lips as she recalls how they outfoxed their parents. At the time, Virginia was just 17, and Gene was 20, with Gene humorously adding, "I was 20 and five months, lacked 2 days, and she was 17 years and 25 days."
According to their grandson, Cody Westphal, their sharp minds are one of the reasons behind their enduring relationship. He said, "Just actively trying to exercise your mind is how it stays sharp."
The couple has three children and seven grandchildren, with the youngest being 29 years old. Gene recalled what made him know that Virginia was the one, saying, "She was a sweet girlfriend, and I hadn't found out any of her faults yet when we were young," which elicited laughter from both of them.
Judy, their daughter, expressed her pride in her parents' long-lasting love. She said, "It takes a lot to make it 75 years and not give up, and they never gave up."
Their sense of humor remains a cornerstone of their relationship, as Judy shared, "They both have a really good sense of humor." Gene and Virginia often engage in friendly banter, and even if they have disagreements during the day, they never go to bed angry.
The couple's thrifty nature is another shared trait. They still have the refrigerator they purchased right after their wedding from Sears Roebucks, and it's still in working condition. Just like their marriage, it has stood the test of time. Gene proudly mentioned, "Never had a service charge, and it's still working! We've always been thrifty."
Their light-hearted arguments, thrifty habits, and enduring love have earned them the nickname "the Bickersons" among family members. Cody noted, "Even if they fight all day, they don't go to bed angry. I think that's why they wake up the next day, and they're still the Bickersons!"
In the twilight of their lives, Gene and Virginia continue to cherish their partnership. As Gene put it, "We're in our waning days. I hope she outlives me because I don't want to outlive her." Their story is a heartwarming reminder that love, patience, and a good sense of humor can make a marriage truly timeless.