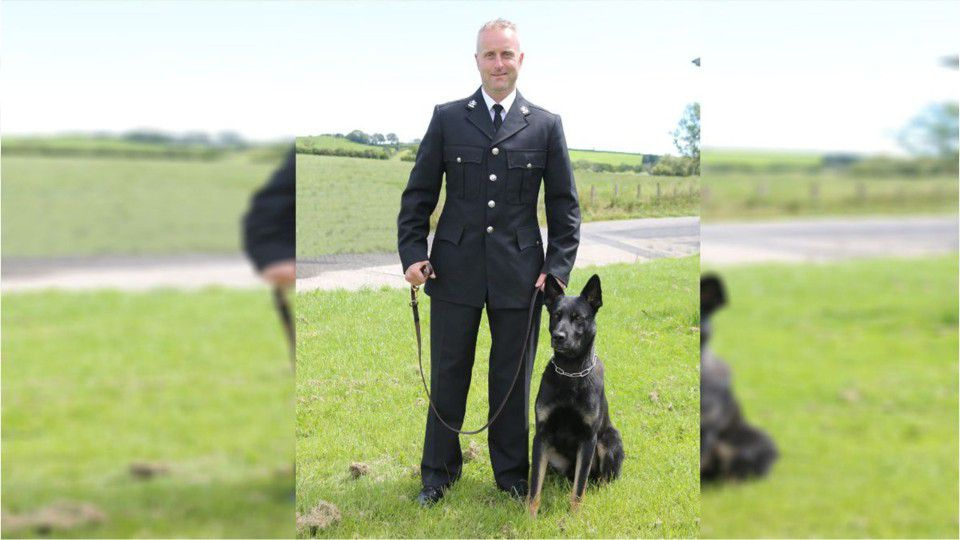 A Police Dog Saves a Lost Mother and Baby
The police have been using dogs to help them for a long time. Max, a young German Shepherd in the Dyfed-Powys Police Department K-9 unit, successfully found a mother and her child.
These two people had been missing for two days. It gets harder and harder to find missing people, and it's important to locate them as quickly as possible. Max was certainly able to do so, and he's only two years old himself. He was only a rookie at the time, but has been given the Very Good Boy title already.
He'd literally only been on the police force for one shift when this happens, demonstrating that it's possible for someone to have an extremely productive and successful first day.
Dogs have abilities that humans don't, especially when it comes to sensing scents. Some dogs have particularly excellent senses, including German Shepherds. Max probably has a great sense of smell, even by German Shepherd standards. As such, he was able to successfully save two human lives.
The mother herself has not yet been identified, but that part of the process should not take long. The important thing is that she's safe. She was with her one-year-old child in the Powys area when they managed to become unexpectedly isolated. They were in a relatively remote area at the time, making the situation even more dangerous for them.
Fortunately, the mother in question was not the sort of person to fall out of touch with people for a long period of time, and other people were able to notice that she was not responding to her phone or communicating with anyone. The community was able to respond very quickly, with professional search officers, response officers, and local policing teams going to the lost mother's home. The professionals did what they could to try to track down and understand her whereabouts.
German Shepherds are among the smartest dogs in the world, which is also certainly helpful on the police force. Max had his license and the training necessary to be a police dog in the first place. However, he didn't have a great deal of experience at this point in time. In all likelihood, because of Max's early impressive success, he should only get more important assignments in the future. He'll certainly have plenty of experience then. At some point in the near future, he could be one of the most decorated members of the K-9 unit.
His handler is Peter Lloyd, a police constable who had not worked with Max previously. However, the two of them certainly have already made a great team. They were assigned to the organized search.
The searchers found some success when they were able to locate the mother's automobile, which was on a road in the mountains. They were then able to narrow down the possibilities. She was clearly in Powys, and specifically in an area that had a woodland ecosystem and little reservoir.
Max is a great tracker, and he was able to search throughout the entire open area very effectively. Woodland ecosystems are complex, and it can be difficult to effectively search through them without a dog's nose. Fortunately, that's what they had. It only took Max ninety minutes to find the two lost individuals.
The mother was brought to a safe place after being stranded near a frightening ravine. They were both cold, and they'd been in that location for far too long. However, a doctor was still able to see them quickly. This search operation was performed very effectively, demonstrating how important it is to have the right allies in these situations.
Mysterious Buyer Orders HUGE Girl Scout Order to Save Troop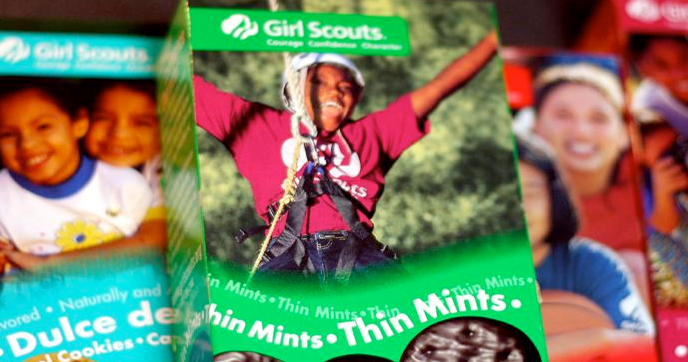 When Kayla Dillard and her daughter went gathered with their troop to sell Girl Scout Cookies, they had no idea what was in store for them. If you only have a brief understanding of the Girl Scouts, you likely know that they are revered for the delicious snacks sold outside of stores and parking lots every year. One mystery man in Greenville, South Carolina, apparently loved the cookies so much that he decided to buy the entire stock from Dillard and her troop. This heartwarming story had a rather mysterious ending, however, with nobody knowing who the man was.
Let's peel this story back and start from the beginning, and maybe we'll learn more about the mysterious hero!
Troop 1574: Selling Cookies to Make a Difference
Kayla Dillard manages the cookie sales offered by Troop 1574. As part of her job, Dillard helps the scouts to advertise their cookies while making sales, using the received money to further support the troop. Dillard had been managing the station on a regular Friday night when a mystery man approached the table. Dillard relayed the story on social media at a later time saying, "This man purchased seven packs of cookies and gave the girls $40 and said to keep the change."
A large order and not at all out of the ordinary, Dillard thought that she had made a great sale to a kind soul. Little did she know, the night was only getting started. The man would return shortly after making his first purchase before telling the troop, "Pack up all of your cookies – I'm taking them!"
According to Dillard, the man had wanted to help the troop while also getting the kids out of the cold. Apparently, the weather was bitter and cold, leaving the troop more than a little uncomfortable. Needless to say, the entire troop was ecstatic when they heard that their mystery buyer was taking the rest of the lot. Dillard would go on to say of the mystery buyer, "$540 he spent on cookies. What an amazing soul!!!!"
Despite the story going viral, Dillard and her scout troop have been unable to identify the man. Numerous reporters and local news agencies have tried to contact the mystery buyer in order to highlight his story. As it turns out, this is one hero who has decided to remain unidentified.
History of the Girl Scouts
The Girl Scouts were founded by Juliette Gordon Low in 1912, during the middle of what we now call the Progressive Era. It was at this point in American history that women couldn't vote and this was something that frustrated the nearly deaf Juliette Gordon Low to no end. In order to fight back against this oppressive, Juliette would host events with fellow women, playing games, hiking, camping, and learning about the world around them.
Juliette and her girls would learn different languages, how to lend a helping hand, and how to read the stars. Thanks to these early efforts, the Girl Scouts Club would grow by leaps and bounds over the years, potentially to a level that Juliette never could have imagined. At the time of this writing, and according to the Girl Scouts, there are more than 1.7 m million girls and 750,000 adults within the organization across 92 countries.