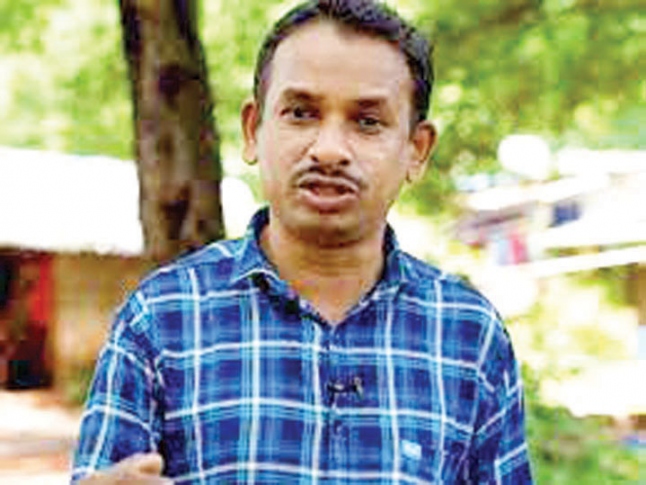 A Man Builds a Robot Solely Off of Internet Guidance
Lots of kids who've watch sci-fi movies played with the idea of building their own robot. In fact, more than few built their own with cardboard boxes, tubes, leftover plastics and anything else that seemed to work and fit the idea of a homemade automaton. However, for one fellow in the province of Goa, he decided as an adult he was going to build his own robot to help his daughter.
Bipin Kadam's daughter has a condition that makes it impossible for her to use her hands. She can't lift her arms and she can't control her hands. As a result, the girl automatically has a problem just trying to feed herself, much less controlling anything with her hands. However, Kadam worked like everyone else in the day and couldn't be an around-the-clock caretaker for his daughter. Granted, other family members could be expected to fill in, but his wife was confined to bed in her own condition and could not take care of their daughter either. Literally, Kadam's daughter would not get fed daily until her father returned home from work. That in itself was enough of a deficiency that Kadam was driven to find a solution, ergo building a robot solution.
Now there are a couple of things involved in robotics that require some level of knowledge and training to achieve. Normally, one has to have an understanding of physics, mechanical engineering, electronics, and a good sense of math. All of these factors combined are standard in robotics engineering and become extremely evident in the folks creating robots today that can open doors, jump up and down obstacles, dance on YouTube videos and so on. However, Kadam is none of these things; he's simply a daily wage earner in Goa. That said, it wasn't going to stop him from building a solution for his daughter.
Kadam is no millionaire by any means. A typical village fellow in his forties in Goa, he cobbles together a living income from multiple jobs and tasks he gets paid daily for. So, he doesn't have the ability to take off extended periods of time. Instead, he had one thing going for him: access to the Internet. Learning both the software and hardware needed, Kadam figured out by trial and error and through practice how to literally design a feeding robot for his daughter that also had the ability to respond to voice commands. The robot built is so sensitive, his daughter can tell it which foods she wants to eat with each motion, differentiating between vegetables and rice and similar.
What Kadam has created on his own, again just using basic tools and Internet training, is something slightly shy of marvelous. Once word got out of what he had done, Kadam was honored by the local municipality for his ingenuity; unfortunately, nothing was said about anyone helping him out financially. Regardless, it was a major achievement. Every night after a twelve-hour workday, Kadam would apply himself to the build, eventually completing it to a working, functional robot that performed dependably. His reward? Kadam now knows his daughter gets fed timely and, even better, she's smiling and no longer suffering from a day's worth of hunger when Kadam gets home.
AI, Childhood Images and a Holocaust Survivor Finding Her History Again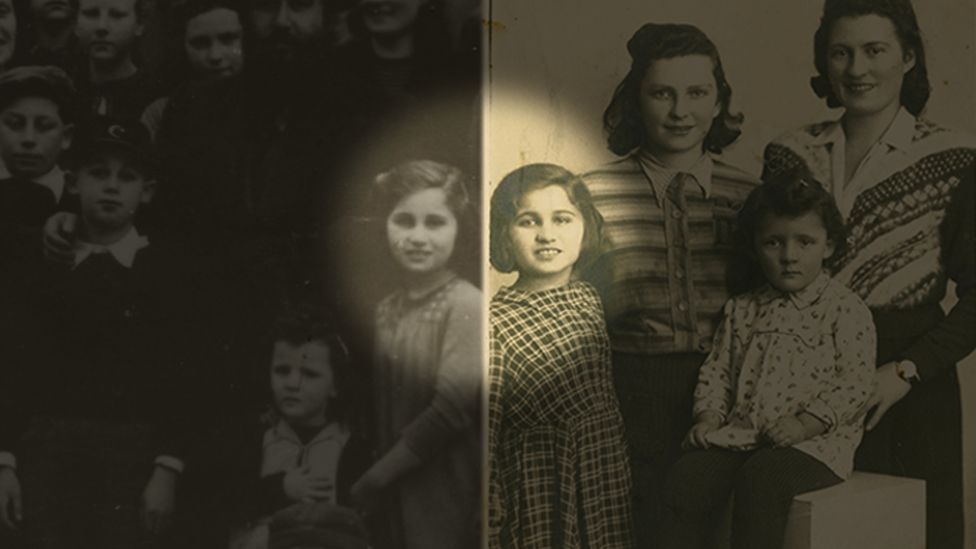 The first half the 20th century was not a good one for Blanche Fixler. As a Jew, she was a target for the Nazis, who succeeded in killing at least 6 million of her countrymen. They were so close to Fixler, at one point she was hiding underneath a bed trying not to breathe. Had she made a noise, the Nazi troops searching the room she was in would have grabbed her in an instant. Through luck, fear, feistiness and perseverance, Fixler survived the Holocaust.
Now, almost some 80 years later, Blanche Fixler is relieving history thanks to artificial intelligence, or AI. A program written by Daniel Pratt, also known as a engineer at Google, has become extremely effective at matching people's faces to their parts in history. In fact, it was so effective, it had a direct impact on Fixler; the software found her face in a historical image from the war period that no one previously knew was Blanche at all. She was just another face of thousands lost until she wasn't.
Dubbed "Numbers to Names," Pratt's program relies on the technology of facial recognition to do its work. While a person's appearance might change over time, their facial structure doesn't. And that makes for a comparable identification when the details are run through the thousands of calculations per second via the software.
In some respects, the software works with the logic of connecting dots. As it makes connections, it builds on that library and makes more connections. Many photos may have one or even two connections, but they still have five or a dozen more than are unknown. By constantly running and making new connections, the software persistently whittles away at the challenge. As it turned out, one of those successes was Blanche Fixler.
Blanche Fixler today is at the ripe age of 86. She is a world away from Germany and Poland and the nightmare she lived through, ensconced in the urban distance of New York. However, thanks to Pratt's program, Fixler has now been identified as a child in two historical photos. Pratt's software did the hard work and connected the dots.
Among the many who were grabbed, rounded up and killed in Poland, Fixler's entire family were victims of the Nazis. At the time, Blanche's name was Bronia to her family, but that was left in the past as she survived the war. Her luck was made possible by an aunt who hid Fixler from the soldiers regularly looking for Jews in hiding. When Fixler saw the photos that had her in them, she also identified her aunt as well as other relatives. That in turn creates more connections that Pratt and those using the software can benefit from in their ongoing work of identification.
The work has been partnered with the U.S. Holocaust Memorial Museum, and it continues to be worked on to provide closure and dignity for the thousands of families related to the victims of the Holocaust. By personalizing the faces of the 6 million, they gain a confirmed history versus being nameless and unknown among the masses lost.