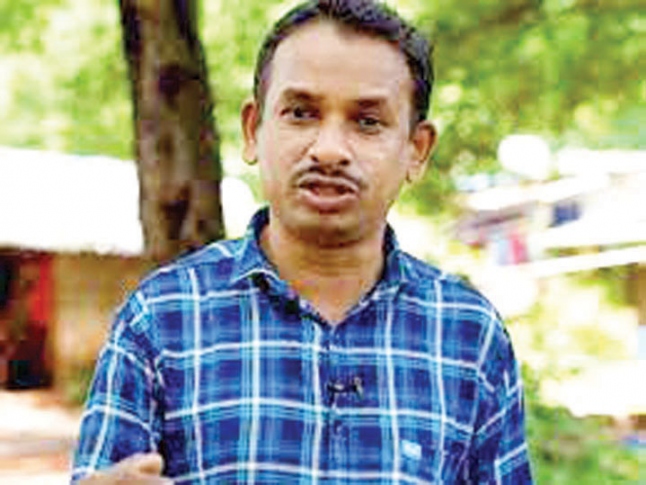 A Man Builds a Robot Solely Off of Internet Guidance
Lots of kids who've watch sci-fi movies played with the idea of building their own robot. In fact, more than few built their own with cardboard boxes, tubes, leftover plastics and anything else that seemed to work and fit the idea of a homemade automaton. However, for one fellow in the province of Goa, he decided as an adult he was going to build his own robot to help his daughter.
Bipin Kadam's daughter has a condition that makes it impossible for her to use her hands. She can't lift her arms and she can't control her hands. As a result, the girl automatically has a problem just trying to feed herself, much less controlling anything with her hands. However, Kadam worked like everyone else in the day and couldn't be an around-the-clock caretaker for his daughter. Granted, other family members could be expected to fill in, but his wife was confined to bed in her own condition and could not take care of their daughter either. Literally, Kadam's daughter would not get fed daily until her father returned home from work. That in itself was enough of a deficiency that Kadam was driven to find a solution, ergo building a robot solution.
Now there are a couple of things involved in robotics that require some level of knowledge and training to achieve. Normally, one has to have an understanding of physics, mechanical engineering, electronics, and a good sense of math. All of these factors combined are standard in robotics engineering and become extremely evident in the folks creating robots today that can open doors, jump up and down obstacles, dance on YouTube videos and so on. However, Kadam is none of these things; he's simply a daily wage earner in Goa. That said, it wasn't going to stop him from building a solution for his daughter.
Kadam is no millionaire by any means. A typical village fellow in his forties in Goa, he cobbles together a living income from multiple jobs and tasks he gets paid daily for. So, he doesn't have the ability to take off extended periods of time. Instead, he had one thing going for him: access to the Internet. Learning both the software and hardware needed, Kadam figured out by trial and error and through practice how to literally design a feeding robot for his daughter that also had the ability to respond to voice commands. The robot built is so sensitive, his daughter can tell it which foods she wants to eat with each motion, differentiating between vegetables and rice and similar.
What Kadam has created on his own, again just using basic tools and Internet training, is something slightly shy of marvelous. Once word got out of what he had done, Kadam was honored by the local municipality for his ingenuity; unfortunately, nothing was said about anyone helping him out financially. Regardless, it was a major achievement. Every night after a twelve-hour workday, Kadam would apply himself to the build, eventually completing it to a working, functional robot that performed dependably. His reward? Kadam now knows his daughter gets fed timely and, even better, she's smiling and no longer suffering from a day's worth of hunger when Kadam gets home.
Brave 12-Year-Old Girl Saves Family from Carbon Monoxide Poisoning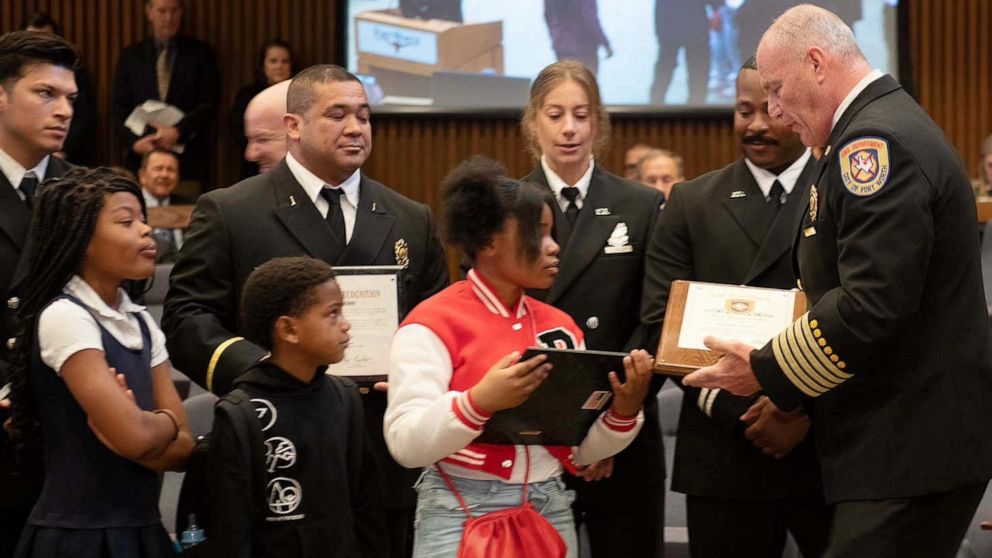 In a remarkable act of courage and quick thinking, 12-year-old Jaziyah Parker from Fort Worth, Texas, became a true hero when she saved her family from a dangerous situation. Jaziyah's keen observation and immediate action prevented a potential tragedy from unfolding.
One day, while Jaziyah was at home, she noticed something was wrong. Her mother and younger brother began to feel sick and lose consciousness. Jaziyah didn't panic but instead sprang into action. She grabbed the phone and dialed 911, desperately seeking help. In the recording of the 911 call, Jaziyah can be heard saying, "Something wrong with my mama. Can you hurry up and come?" Her plea for assistance was a crucial step that would ultimately save her entire family.
Little did Jaziyah know, her family's home was filling up with a silent but deadly gas called carbon monoxide. This odorless and colorless gas can be extremely harmful and even fatal when inhaled. But Jaziyah's sharp instincts and timely call for help prevented a tragic outcome. Her actions ensured that her family received the necessary assistance in time.
The Fort Worth Fire Department recognized Jaziyah's bravery and quick thinking during a special ceremony held on May 23, 2023. The firefighters honored her for her heroic act, commending her for the bravery she displayed in a challenging situation. Jaziyah's actions exemplify the importance of staying calm and taking action during emergencies.
Carbon monoxide poisoning is a serious concern, as it can occur in any home due to faulty appliances, heating systems, or ventilation issues. This incident serves as a reminder for everyone to have carbon monoxide detectors installed in their homes and to be aware of the signs and symptoms of poisoning. Symptoms such as dizziness, headaches, nausea, and confusion should never be ignored, as they could indicate carbon monoxide exposure.
Jaziyah's story is an inspiration to us all. Her courage and quick response saved her family from a potentially fatal situation. She serves as a shining example of how even young individuals can make a significant impact and help those in need. Her actions remind us that heroes can emerge at any age, and we should always be prepared to lend a helping hand in times of crisis.