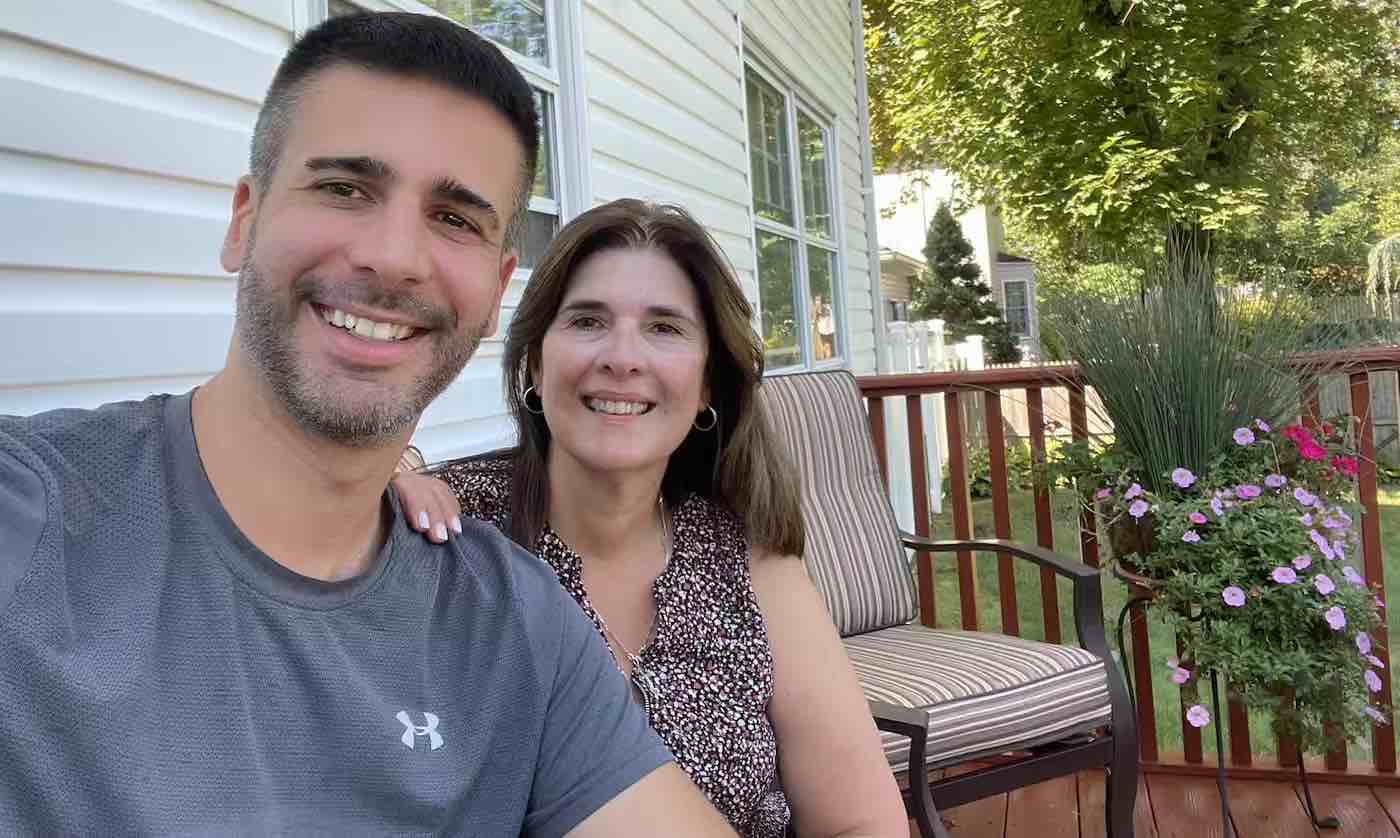 A Lost Scrapbook Recovered
Small businesses take a great amount of effort to get started as well as keep them going and begin to make a sustained profit. So, when Javier Folgar reached the first year of his company, he wanted to celebrate all that hard work and everything that went into with an amazing blog post showing all those details to folks, clients and partners. The idea needed content, and Javier believed he knew exactly where to find it, from a scrapbook his mother had put together for him and gifted as a Christmas present.
At the time, Javier's company had just gotten off the ground. Only a few months old as a business, Javier's mother, Carmen, had quietly put together a whole bunch of clipping, photographs, bits and bobs and similar in a scrapbook and surprised him with it. The scrapbook was so emotional Javier wanted to add to it and keep it going for the rest of the first year of business. Carmen took on the role of being the memory-keeper, and it was to be returned to Javier in September at the one-year anniversary mark.
So, expecting to see the details of what year of business success held, Javier got on the road and headed out to his mother's home in New Jersey to pick up the book. It was precious, and Javier wanted to make sure nothing damaged it on the trip. So when he began packing the car again for the return home, he placed the scrapbook on the roof of the car to keep it out of the way until the car was fully loaded. Unfortunately, those good intentions ended up being the cause of a big mistake.
As so often happens when a person is tired, Javier forgot the location of the scrapbook, jumped in his car and took off. While it stayed on the car roof for a while, eventually the wind caught the scrapbook and pulled it off the car. Javier had no idea. Eventually, he had to pull over for gas and, while at the station filling up, he checked his emails. Lo and behold, he got a message from a sender he didn't recognize. But the name isn't what caused his alarm. Instead, the message talked about finding his scrapbook tossed all over one of his prior directions, Valley Road. She had sent the email hoping he was the right owner and to let Javier know of the contents she had recovered. At moments like these, the world suddenly has an amazing amount of clarity, and Javier realized what had happened with the scrapbook.
As Javier reflects, he owes everything of memories for his business to Alyssa and her mother. Additionally, his parents never gave up, immediately going to the site to find whatever else they could to save the scrapbook. It was meant to be, and Javier knows how much that means in the grand scheme of things.
An Alligator Comfort Pet…Wait Wait What?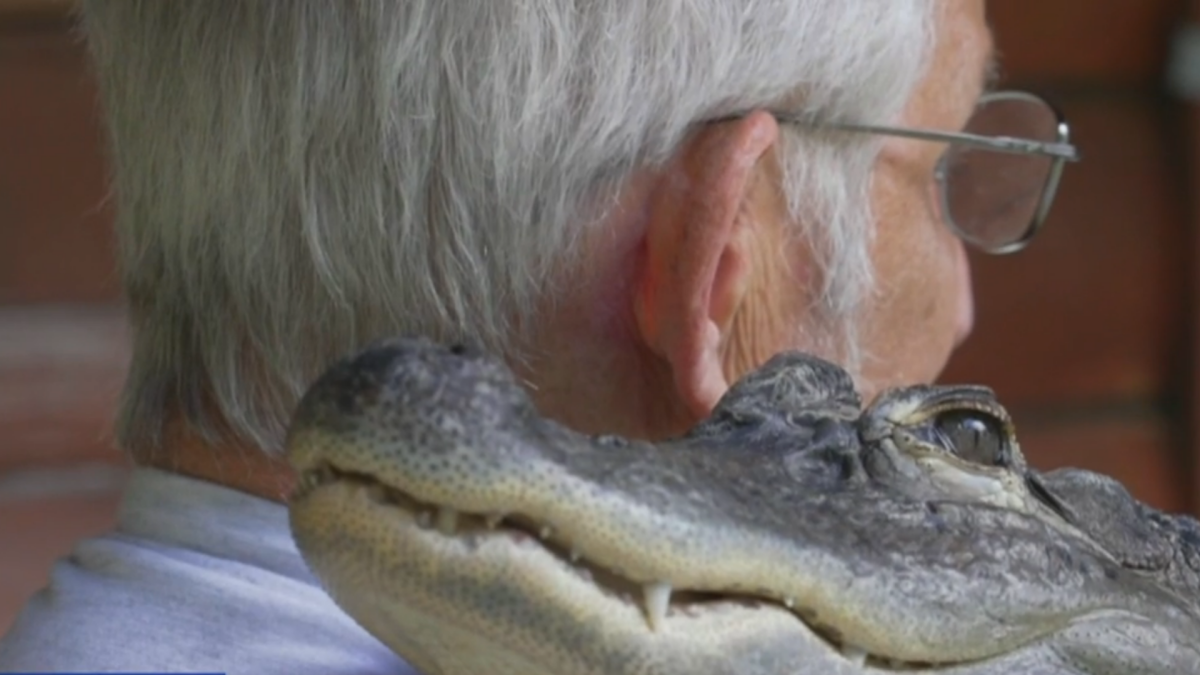 Joie Henney is the first to admit he has issues. Suffering from repeated deep depression, he has regularly had to seek out help to get out of deep funks that could become seriously negative. However, while many folks use counseling, pharmaceuticals or support groups, Henney has an odd comfort pet for emotional support. He has an alligator.
Personal pets are well-known for their mental health benefits, especially for people who otherwise suffer significantly from loneliness and isolation. And that emotional bond is not restricted to ordinary pets like dogs or cats. Many farm animals have been known to provide emotional support as well, like horses, ducks and even pigs. Some even had fictional made about the same. However, no one until Henney has specifically identified an alligator as a comfort pet.
Alligators are normally treated and placed in the category of dangerous predators. They are typically cold-blooded, no pun intended, killers that will snap at anything they consider food, including people. As it turns out though, Henney is also an alligator expert. So he knows a bit more about big lizards than the average person.
Dubbed, "Wally," Henney's comfort pet is a wayward fellow who first crossed paths with Henney when Wally mistakenly parked himself in a pond at the local Florida Disney World. Obviously, Wally and Disney visitors were not a good mix, so Henney was brought in to remove the confused alligator. Under state law, relocated alligators can't just be dumped in the wild again once they've been exposed to developed human areas, so Henney adopted the fellow instead. Wally can't complain much; he gets a steady diet of raw chicken legs and Cheetos at Henney's home in Pennsylvania.
Henney isn't an idiot about alligators either. From his own training and experience, Henney knows alligators will snap at anything near their face or head. Wally, for some reason, was not a snapper. In fact, Wally doesn't like to close his mouth. The odd behavior might explain why the alligator ended up at Disney World, unable to function normally in the wild. So, Henney figured out that Wally was very different and treated him accordingly. In his own words, Henney would describe their friendship and bond as very unique and special.
Um…what?
Henney himself has been through a lot. Having lost a number of close friends and relatives, he's been through the ringer with depression and many times would feel very down day to day. For some reason, Wally picked up on this and clearly made it evident he was there to help and comfort Henney. How was that signaled? Well, Henney would be sleeping on the couch and, since Wally was never kept in a cage, the alligator would find a way to get up on the couch and park himself on Henney. At least he didn't bite.
Some could argue the alligator just wanted to warm up on Henney since cold-blooded animals can't regulate their body heat well, but Henney has decided it's something more. These days, Henney brings Wally with him wherever he goes, whether it's on a walk or a visit to the doctor. Of course, they do have to keep their distance from folks, and the duo use the drive-through option a lot. Henney did get married as well, and Wally was the ringbearer. That said, no one was quick to grab the ring from the big lizard.
And for Henney, Wally has been a lifesaver, keeping the alligator expert out of depression and looking forward to tomorrow.