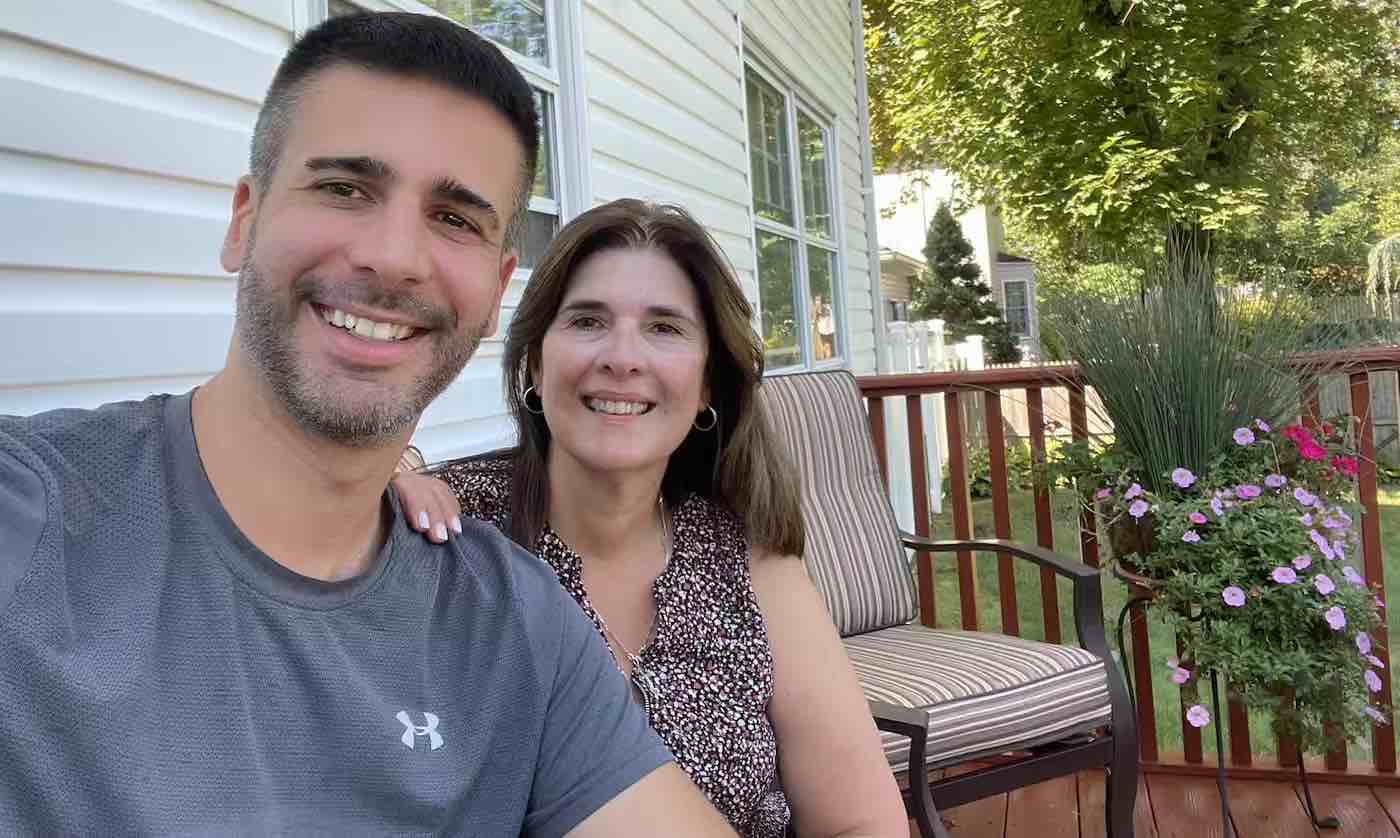 A Lost Scrapbook Recovered
Small businesses take a great amount of effort to get started as well as keep them going and begin to make a sustained profit. So, when Javier Folgar reached the first year of his company, he wanted to celebrate all that hard work and everything that went into with an amazing blog post showing all those details to folks, clients and partners. The idea needed content, and Javier believed he knew exactly where to find it, from a scrapbook his mother had put together for him and gifted as a Christmas present.
At the time, Javier's company had just gotten off the ground. Only a few months old as a business, Javier's mother, Carmen, had quietly put together a whole bunch of clipping, photographs, bits and bobs and similar in a scrapbook and surprised him with it. The scrapbook was so emotional Javier wanted to add to it and keep it going for the rest of the first year of business. Carmen took on the role of being the memory-keeper, and it was to be returned to Javier in September at the one-year anniversary mark.
So, expecting to see the details of what year of business success held, Javier got on the road and headed out to his mother's home in New Jersey to pick up the book. It was precious, and Javier wanted to make sure nothing damaged it on the trip. So when he began packing the car again for the return home, he placed the scrapbook on the roof of the car to keep it out of the way until the car was fully loaded. Unfortunately, those good intentions ended up being the cause of a big mistake.
As so often happens when a person is tired, Javier forgot the location of the scrapbook, jumped in his car and took off. While it stayed on the car roof for a while, eventually the wind caught the scrapbook and pulled it off the car. Javier had no idea. Eventually, he had to pull over for gas and, while at the station filling up, he checked his emails. Lo and behold, he got a message from a sender he didn't recognize. But the name isn't what caused his alarm. Instead, the message talked about finding his scrapbook tossed all over one of his prior directions, Valley Road. She had sent the email hoping he was the right owner and to let Javier know of the contents she had recovered. At moments like these, the world suddenly has an amazing amount of clarity, and Javier realized what had happened with the scrapbook.
As Javier reflects, he owes everything of memories for his business to Alyssa and her mother. Additionally, his parents never gave up, immediately going to the site to find whatever else they could to save the scrapbook. It was meant to be, and Javier knows how much that means in the grand scheme of things.
Traveling Dog in Instanbul Gains Celebrity Status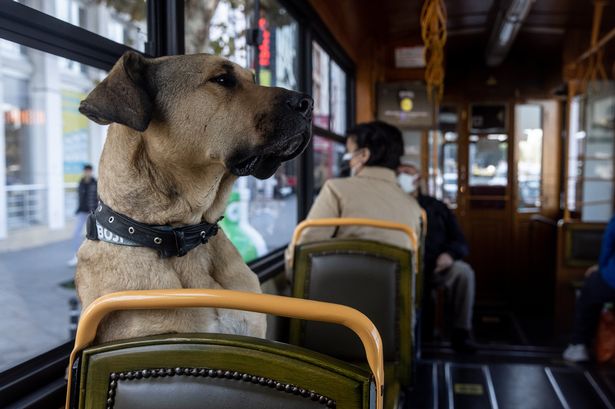 On the city's buses, ferries, and subways, Boji the street dog has been something of a local celebrity. A few months ago, his exploits began to surface, and local officials started to keep track of his whereabouts. They were amazed by his ingenuity.
On a typical day, one can expect Boji to cover a distance of 30 kilometers (18.6 miles), traveling through lots of Subway stations and taking two ferry trips.
"He's such a wanderer," Chris McGrath, a Getty Images photojournalist who got to spend a day alongside Boji throughout the city, said. All he cares about is taking a ride on a moving vehicle. The moment he sees a bus or van, he can't help but want to hop on. "It's a little out of this world."
Boji takes a nap on Istanbul's subway system. Due to his neuter and vaccination tag in his ear, you may have seen him roaming the city as a stray.
McGrath first came across Boji on Twitter, where individuals show photos and selfies of the mixed-breed canine. With tens of thousands of supporters on Twitter and Instagram, the dog has become a social media sensation.
McGrath said, "Everyone recognizes Boji now. Business owners have taken to guarding him because of the affection he has gained in the community."
As he makes his way to Beşiktaş via ferry, onlookers snap photos of themselves with Boji. He is also well-protected by city employees, who have been taking good care of him. They brought him in for personal maintenance and a healthcare inspection early last month.
Officials also conducted behavioral research on the dog recently to ensure he is doing well and to make sure the public stays safe as well.
The city has also set up a small kennel for him outside one of their Subway stations, where he can get fed whenever he chooses to return. Then again, Boji likes to go on the run.
Keeping up with Boji was a challenge, photographer Chris McGrath noted,because he understands precisely where to go and doesn't always slow down.
Boji jogs alongside a subway train that is about to arrive.
Using a mobile app, city workers keep an eye on Boji's whereabouts. When McGrath met them last week, it was to spend the day following Boji, who is adept at navigating the subway system.
Dogs have an intuitive sense of where they should go when they get on a ferry, and Boji is no exception. On the Beşiktaş ferry, McGrath noted that Boji had slipped underneath the turnstiles and continued on his journey, which he said he seemed to enjoy the most.
On the subway and the Ferry, McGrath discovered that Boji enjoys looking out over all of their wheels, from the engines to their gears. Boji got his nickname from this section of the subway car. The Turkish word for "bogie" is "boji," and the railroad term for it is "bogie area."
Cats are the only thing Boji dislikes. Then there are the numerous stray cats that he encounters on his journeys. Except for that one flaw, he's a model canine. He's not doing anything in particular. Everyone adores him. McGrath said, "He's ecstatic."
Boji doesn't have a hard time finding food in Istanbul since there are so many strays. Residents and restaurant operators place water and food bowls for animals around restaurants or homes, McGrath said. In that case, Boji will be on the right path.
Individuals will soon be able to see informational advertisements regarding Boji on the public transportation system, according to McGrath. However, don't expect your dog to follow your lead.