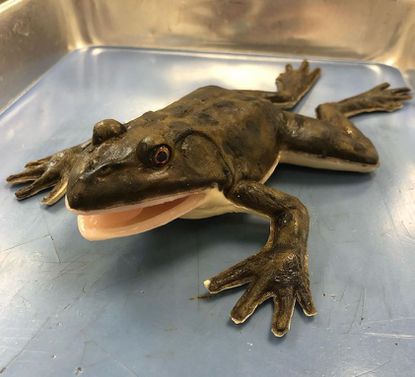 A Florida High School First: Dissecting Synthetic Frogs
Dissecting frogs has been part of the curriculum for high school students in the United States since the 1920's. It's an essential part of a Biology requirement because it offers a hands-on learning experience for students in animal anatomy. J.W. Mitchell High School in New Port Richey, Florida has just tapped into a new synthetic option that might just save students from the dubious and grossly controversial dissecting practice.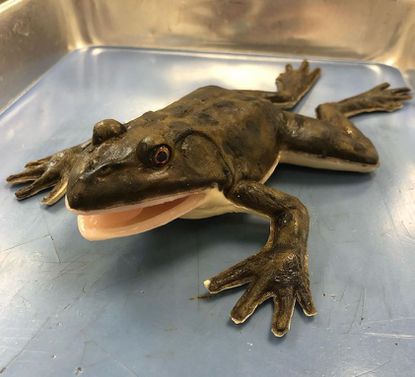 Why Dissecting is Controversial?
Dissecting animals in the classroom is controversial for a number of reasons, but the education validity of this practice is what is being called into question more than anything else. If it is really important for educational purposes, why have so many schools already chosen to rely on alternative methods to fulfill the requirements?
Here's an overview of the key points to consider.
Unethical.
Dissecting frogs and other animals is controversial because of animal welfare concerns. Students are uncomfortable with the requirement, but the process has caused concerns that it encourages callousness toward animals. An estimated 20 million animals are used for dissection every year in the United States. Those are animals that are used once in a classroom setting and then discarded as waste.
Alternatives.
Eighteen states now allow students to choose dissection alternatives without penalty. The earliest forms of alternative legislation date to 2000 with the Illinois' Dissection Alternatives Act, but there are other laws on the books that allow alternatives. Dissecting alternatives now include computer programs, life-life models, and high-quality videos. So, it's no longer strictly essential for students to dissect animals.
Cost.
The cost of dissecting "real" animal cadavers is much higher than alternative options. The cost for animal dissection has been estimated at $6,850 over five years, compared with the $900 for a site license for Digital Frog 2.5. For those schools and teachers who still prefer a more "real-life" experience for students, there's now the SynFrog, a synthetic frog that was designed by SynDaver as an alternative to dissecting "real" animals.
What About the SynFrog?
The SynFrog is the latest synthetic alternative to frog dissection, spearheaded by PETA in partnership with SynDaver. These synthetic frogs are priced at $150 per frog, and they are reusable. The students at J.W. Mitchell High School in New Port Richey, Florida became the first students to use the synthetic frogs as a viable solution to the gross and controversial "real" frogs. The high school students have been offered this opportunity through a partnership with SynDaver.
Education is always important, but the SynFrog demonstrates that there are ways to accomplish the goals of education without unnecessary destruction and cruelty to animals. These synthetic frogs are designed to be as "life-like" as possible, with a synthetic skeleton, organs, skin, muscles, and even a reproductive system to mimic the real deal—minus the gore, guts, and discarded critters at the end of the lesson.
Perhaps instead, teachers can reiterate the Hippocratic Oath: "First, do no harm," as they offer alternatives for learning with synthetic learning options.
The Ockendon Solar Farm's Remarkable Transformation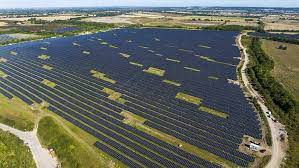 A once-neglected trash dump in England has undergone a breathtaking transformation into one of the United Kingdom's largest solar farms. The Ockendon solar farm, as it is now known, is set to provide electricity to an impressive 15,000 homes. With its 100,000 gleaming solar panels, it proudly stands as the third-largest solar farm in the entire UK.
This remarkable journey from waste ground to green energy oasis reflects the nation's growing commitment to renewable energy and sustainability. Frank Gordon, the director of policy at the Association for Renewable Energy and Clean Technology, highlighted the importance of projects like Ockendon solar farm in addressing the climate crisis. He told The Guardian, "We urgently need more solar in the UK to help meet our legally binding net-zero goals, and this summer's extraordinary global weather has further underlined the need for climate action."
The Ockendon solar farm is a shining example of the UK's transition to cleaner energy sources. Since 2020, nearly half of the nation's power has been sourced from a combination of wind, solar, bioenergy, and hydroelectric sources. This shift towards renewable energy not only reduces harmful emissions but also bolsters energy security and creates jobs in the burgeoning green energy sector.
The transformation of the Ockendon site is nothing short of inspirational. What was once a symbol of waste and environmental neglect has become a symbol of hope for a more sustainable future. As solar farms like Ockendon continue to sprout across the UK, they bring us one step closer to achieving our net-zero emissions goals and safeguarding the planet for generations to come.