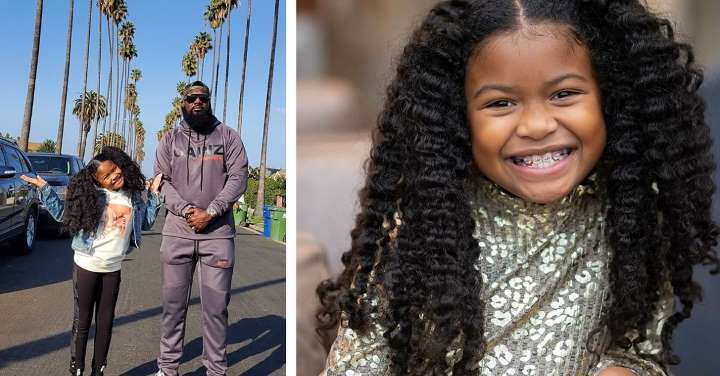 A 7-year-old gives a mesmerizing performance on Chaka's 'I'm Every Women'
With the expansion of social media platforms, people can display their talent to millions of online viewers. Amongst these, some are blessed with exceptional talent. A video that went viral twice and shared by celebrities shows a 7-year-old girl giving a mesmerizing performance on Chaka's 'I'm Every Women'. Brooke Monroe Conaway is the little girl who is a big fan of Chaka Khan. With the help of her dad, Cornell, she was able to produce a video that became an online sensation. Brooke is very humble about her talent and said that she liked the video because she had fun making it with her dad. What makes the video even more special is that Brooke is not after fame or money. She is just happy that the video was able to bring a smile to many people around the globe.
Brooke's dad shared that he has tons of videos of his daughter who is very fond of singing. Not only is Brooke got a blessed voice but she is very good at learning the lyrics of the songs. Apart from Chaka Khan, Brooke is a fan of the late Michael Jackson and Beyonce. She aspires to become a singer or an actress when she grows up but she is open to other professions. She is young and has got plenty of time to decide. She is certain that she wants to do something unique in life. She has started off doing something rare with a video that has gone viral twice.
Brooke and her dad have decided to make even more videos but their goal is just to entertain the people. At the moment, Cornell wants his daughter to just enjoy making the videos. Later on, if she wants to take it up professionally, it's all up to her. He is happy to take the back seat. He believes that one should let their talent speak for itself. For now, as long as she enjoys singing and making videos, he is happy to support her. Cornell also points out that their videos help break a common stereotype that African-American fathers don't give enough importance to their kids. The father-daughter relationship shown in the videos is one of the best aspects of the videos.
Brooke has already featured on several news channels and TV shows. She was invited to Little Big Shots which airs on NBC. The show features talented kids from all over the world. It was not just her viral video that got her to NBC. Many videos go viral and not all those people get the sort of coverage received by Brooke. Brooke and Cornell had to audition to get in front of the camera at NBC but with the special talent, Brooke has, NBC had to get her online. This was the first time Brooke go in front of a live audience and it was a great experience for her. She also learned a lot from the experience, especially if she wants to become a singer or actress, she needs to get used to being in front of the camera. Brooke's getting a lot of attention from agencies who want to sign her up. So far she has decided to go with the Steward Talent Agency. We have high hopes for Brooke and Cornell but for now, we hope they continue making us smile.
A Police Dog Saves a Lost Mother and Baby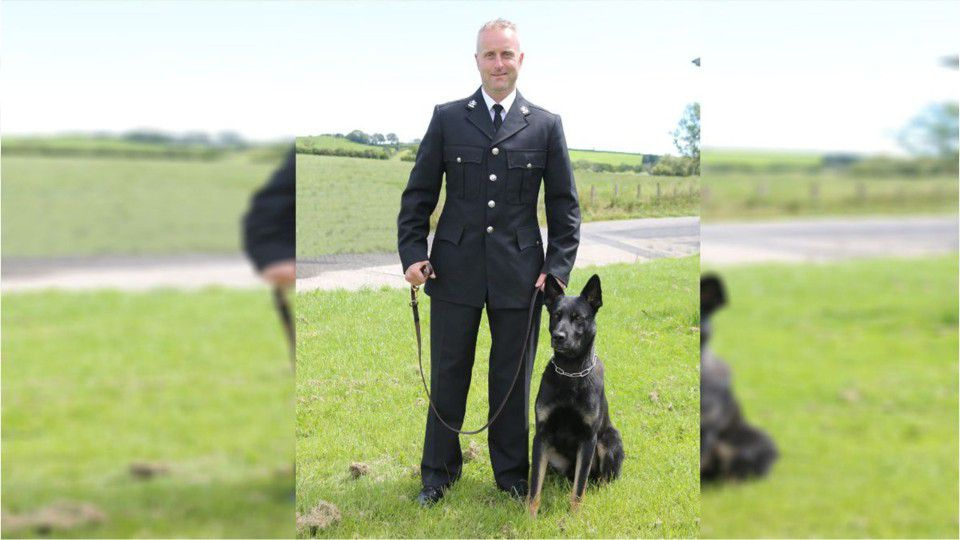 The police have been using dogs to help them for a long time. Max, a young German Shepherd in the Dyfed-Powys Police Department K-9 unit, successfully found a mother and her child.
These two people had been missing for two days. It gets harder and harder to find missing people, and it's important to locate them as quickly as possible. Max was certainly able to do so, and he's only two years old himself. He was only a rookie at the time, but has been given the Very Good Boy title already.
He'd literally only been on the police force for one shift when this happens, demonstrating that it's possible for someone to have an extremely productive and successful first day.
Dogs have abilities that humans don't, especially when it comes to sensing scents. Some dogs have particularly excellent senses, including German Shepherds. Max probably has a great sense of smell, even by German Shepherd standards. As such, he was able to successfully save two human lives.
The mother herself has not yet been identified, but that part of the process should not take long. The important thing is that she's safe. She was with her one-year-old child in the Powys area when they managed to become unexpectedly isolated. They were in a relatively remote area at the time, making the situation even more dangerous for them.
Fortunately, the mother in question was not the sort of person to fall out of touch with people for a long period of time, and other people were able to notice that she was not responding to her phone or communicating with anyone. The community was able to respond very quickly, with professional search officers, response officers, and local policing teams going to the lost mother's home. The professionals did what they could to try to track down and understand her whereabouts.
German Shepherds are among the smartest dogs in the world, which is also certainly helpful on the police force. Max had his license and the training necessary to be a police dog in the first place. However, he didn't have a great deal of experience at this point in time. In all likelihood, because of Max's early impressive success, he should only get more important assignments in the future. He'll certainly have plenty of experience then. At some point in the near future, he could be one of the most decorated members of the K-9 unit.
His handler is Peter Lloyd, a police constable who had not worked with Max previously. However, the two of them certainly have already made a great team. They were assigned to the organized search.
The searchers found some success when they were able to locate the mother's automobile, which was on a road in the mountains. They were then able to narrow down the possibilities. She was clearly in Powys, and specifically in an area that had a woodland ecosystem and little reservoir.
Max is a great tracker, and he was able to search throughout the entire open area very effectively. Woodland ecosystems are complex, and it can be difficult to effectively search through them without a dog's nose. Fortunately, that's what they had. It only took Max ninety minutes to find the two lost individuals.
The mother was brought to a safe place after being stranded near a frightening ravine. They were both cold, and they'd been in that location for far too long. However, a doctor was still able to see them quickly. This search operation was performed very effectively, demonstrating how important it is to have the right allies in these situations.