31 Unique Life Hacks That Will Change Your Life
From saving valuable time in our day to day routines, to helping us conserve energy on projects that will be rather tedious, life hacks are seemingly magical. Life hacks are incredibly useful in terms of saving money and simply making everyday living more practical.
These real life "cheat codes" are easy to execute, cost-friendly to re-create and even easier to enjoy. You will be thrilled by being able to save yourself time and having the luxury of devoting your attention to projects that matter most.
Here are 33 different life hacks that will save you precious time and eliminate unnecessary stress!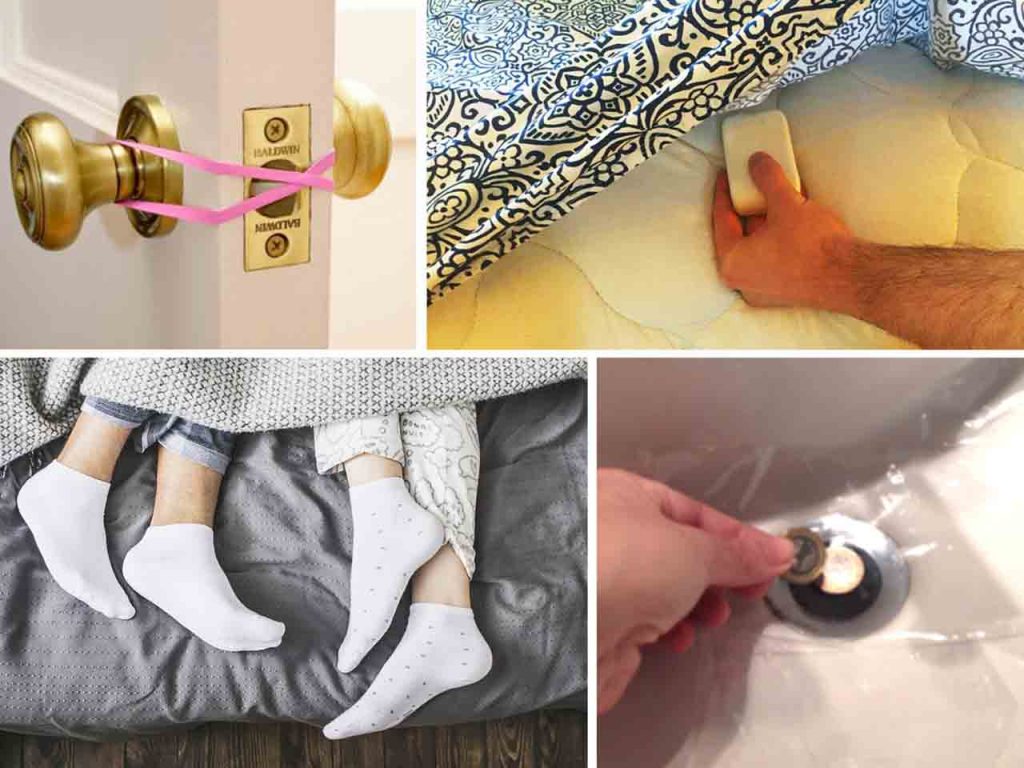 Disappearing Ink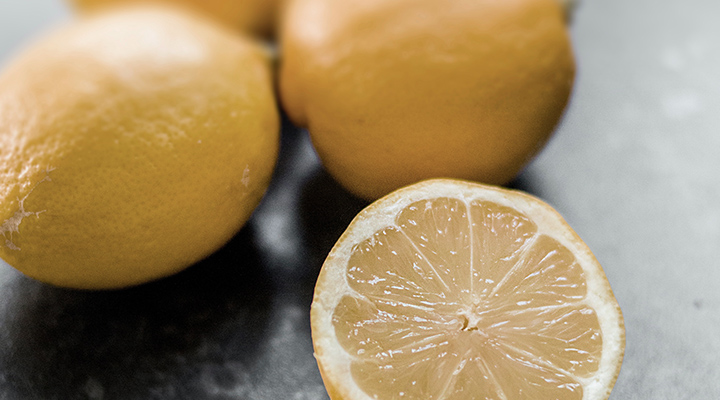 Although we are often grateful for receiving a much-needed item at a discounted rate or free, accepting the condition of the item is not always easy. One item that occasionally suffers from having a previous owner: the book. Books are the epitome of essential study tools. They teach us the how's and why's of life with their varying lengths and subject matters. An issue that often accompanies a book that has been used is highlighter stains.
The previous owner obviously enjoyed the book, selecting key phrases and statements that may have resonated with them. Unfortunately, your views may not be the same, and you may way to highlight completely different sections in your own fashion. Highlighters are not equipped with erasers, so removing the highlighter stain seems impossible – until now.
If you wish to rid yourself of old highlighter marks, use lemon juice! Apply the lemon juice to the stain using a cotton swab. The highlighter ink will disappear!
Smelly Room Be Gone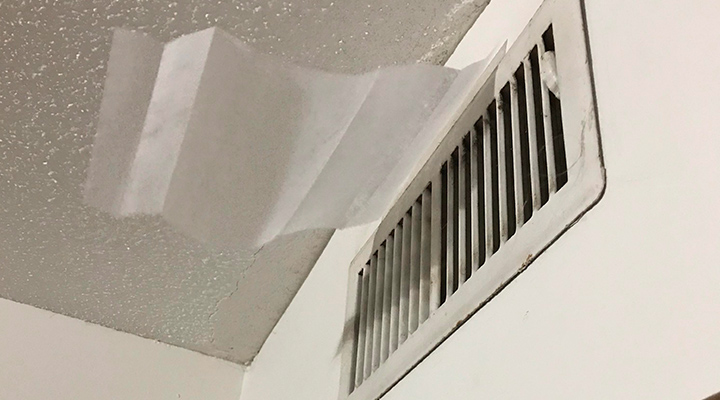 College dorm rooms. Hotels. We have all endured a situation of sorts where an unpleasant scent has greeted us in temporary living quarters. Perhaps your roommate feels as though you are a personal maid.
On the other hand, you may have been lucky enough to be placed in an older model room on an extended stay. Even luckier for you, there are no scent aids anywhere in sight. No matter the reason, dealing with a smelly situation can be annoying and uncomfortable.
Easy fix? More than likely, you will have dryer sheets on hand. (Most hotels can even provide them.) Simply take a dryer sheet and tape it over the AC unit. If you need to use more than one, simply tape a few of them on evenly. When you turn the AC unit on, you will be instantly greeted with a fresh scent. A few minutes of this and your smelly room will be transformed into the closest thing to a bouquet of flowers.
Vinegar Fixes Eggs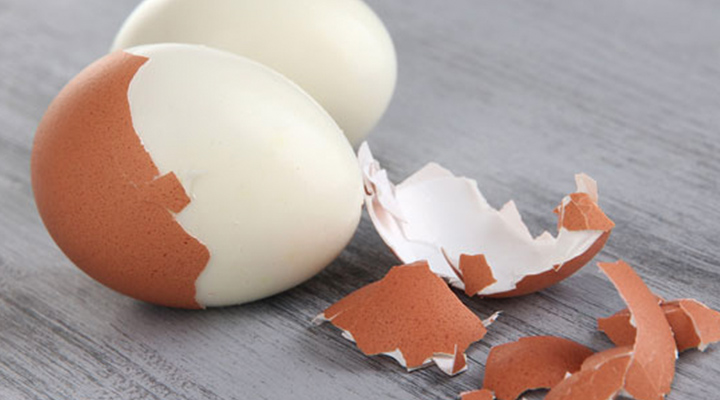 If you are a fan of eating boiled eggs, you are familiar with the frustration of dealing with a slightly cracked egg. Peeling them can be even more of a headache. Perhaps you want to enjoy them for breakfast. You could be making them as an accompaniment to your cobb salad. Whatever the case, you probably will not enjoy them as much if they are deformed.
Simple solution to this age-old problem? Add a little vinegar to the pot of water while it is boiling. This common ingredient will prevent the seeping of the egg whites. The addition of vinegar will also make the process of peeling your eggs much easier. You will save yourself plenty a' dozen with this technique, as well as time that would be spent struggling to peel them. This life hack is a definite win-win!
Speaking of Eggs, Simply Separate the Yolks 'Eggs-actly' Like This!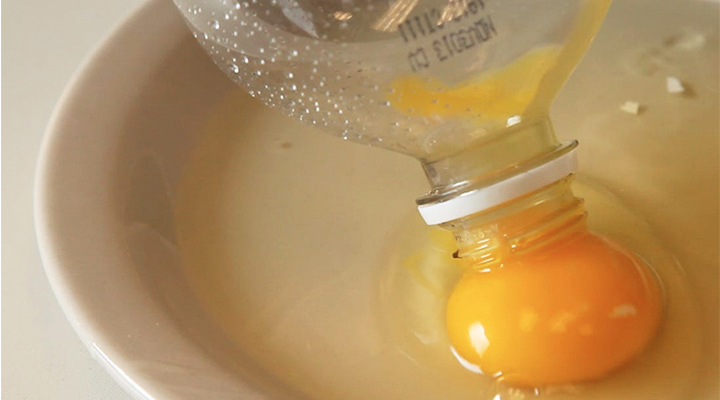 Whether you know your way around the kitchen or not, you know that different recipes call for different various ingredients. While some recipes, like fluffy butterscotch meringue tarts and creamy coconut macaroons, call for the popular egg white, some recipes, such as a deliciously palatable linguini with carbonara, make the egg yolk the star of the show.
As you know, nature naturally attaches the egg white and yolk together, and separating the two on your own without making a mess seems practically impossible. In most cases, you only need the separation for one recipe, making the purchase of separate egg whites and yolks unnecessary.
Easiest way to separate your egg yolk from the egg white without painting your kitchen yellow? Use a water bottle! Squeeze and empty water bottle and place the mouth at the top of a cracked egg. When you release some of your grip, the bottle will serve as a vacuum and gently suck the egg yolk apart from the egg white. You can then squeeze the bottle again to release the yolk into a separate bowl!
Clean That Ceiling Fan the Easy Way
Nobody enjoys looking up and being greeted by dirt and dust circulating overhead on ceiling fan blades. Whether tidying up for guests, participating in spring cleaning, or simple keeping up with the house maintenance, this annoying hiccup plagues us constantly. People with allergies or asthma are affected even more so by this nuisance. Since ceiling fans are hard to reach, they are often left neglected and uncleaned.
Easiest way to rid yourself of the dirt and grime without worrying about it falling and hitting you in the face as you clean? Use a pillowcase to clean your ceiling fans until absolutely necessary. When using this method to clean, the debris will be trapped inside of the pillowcase, making clean up quick, simple, and painless.
Any life hack that costs absolutely nothing and makes the process of cleaning easier and faster is undoubtedly worth a try!
Move Hanging Clothes with Ease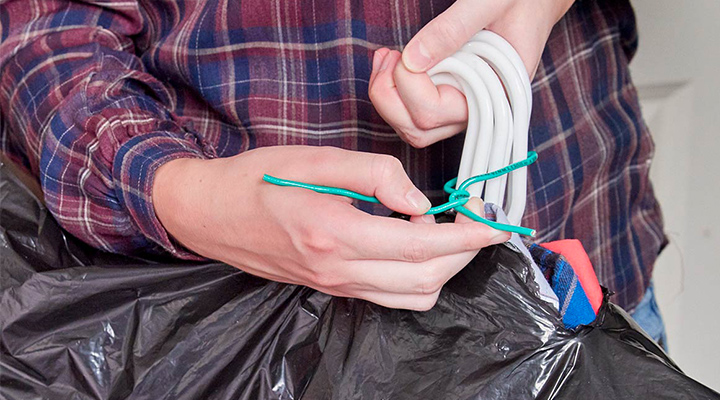 Take a brief moment and think of all the frustrations of moving day. Labeling boxes. Transporting furniture. Securing china and silverware. Signing forms. Working yourself beyond exhaustion and maintaining life with the family all the while. Moving from one place to another is an arduous process that can take weeks.
Packing clothes can be a nightmare as well. From trying to keep your business attire separate from your casual garments, to securing your shoes and accessories, moving your wardrobe, especially closeted items, can be an utter pain. Taking your clothes off hangers, folding them, and securing both the hangers and the clothing takes precious time.
Easy way to transport your hanging clothes without having to lose the hanger? Garbage bags! Gather about 15 hanging garments, place them inside of a garbage bag while still hanging, and tie the yellow garbage bag ties around the part of the hanger left outside of the bag. This easy cost-friendly method will make transporting hanging clothes ten times easier, as well as serve as a temporary jumbo garment bag of sorts!
How to Light Hard-to-Reach Candle Wicks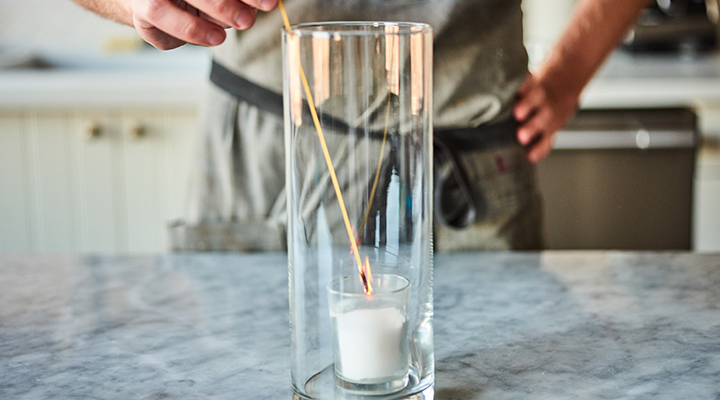 We all love an alluringly scented candle! From providing aromatherapy with soothing scents of jasmine or lavender, to completely changing the ambience of a room with undertones of amber or vanilla musk, their usefulness is seemingly endless. They provide a sense of comfort during the holidays, filling our homes with scents of pumpkin spice, apple, or mint as we enjoy the precious time with family.
Only issue here? The wicks of your favorite three wick candle have become hard to reach, making the candle hard to light! In this particular case, as in most instances, you do not happen to have a candle lighter. No point in wasting your investment and ridding yourself of a perfectly good, halfway used candle.
Easy method for lighting candle wicks that are nearly impossible to reach without burning yourself? Use a spaghetti stick! The lengthy stick will burn slow enough for you to light the unreachable wicks without burning your fingers.
Trashcan Clean-Up Made Simple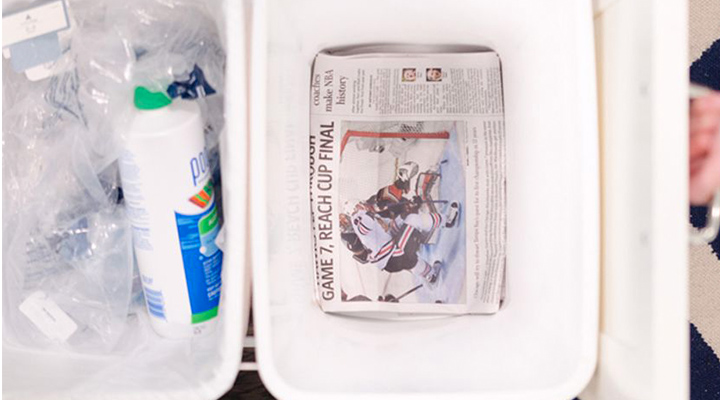 Garbage disposal – one of our least favorite aspects of cleaning. From its collection, to its displeasing smell, chances are you are not a fan of dealing with trash.
Imagine this momentarily. You have finally mustered up the courage to take the next smelly batch of garbage outside. You gather the garbage bag quickly, securing the ends and forcefully lifting it from the garbage bin. You are overwhelmed by the scent of fermenting food, and you look inside the bin to see a pool of juices festering at the bottom of the can. Not only do you have to discard the garbage, but now you must participate in the tedious task of cleaning the trashcan!
Easy, free way to prevent food juices from collecting at the bottom of your garbage bin? Line it with newspaper! This way, if your garbage bag happens to leak while it sits, the liquid is absorbed, making cleanup less of a strenuous task.
The Key to Less Stress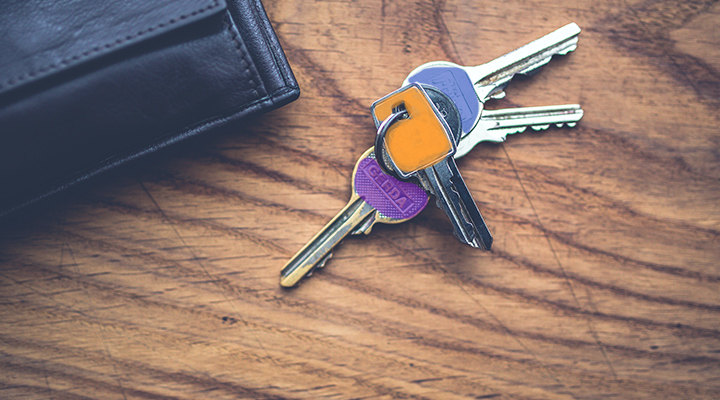 Chances are, at some point in your life you have either told someone, or been told, that you are not the "keeper of keys." Even if you are not familiar with those exact words, the definition is fitting. Being the wearer of many hats comes with much responsibility. Keeping track of various keys on one key ring can be quite the headache. Business building and office keys. Storage keys. Car keys. House keys. Having to fumble through a ring full of seemingly identical keys to simply open a door is ridiculously tedious and almost like trying to find a needle in a haystack.
If you have tons of keys, professionally customizing each one may not be an option. An easy way to tell your keys apart in the future? Use various vibrant fingernail polishes on the bow of each key. Your keys will have a different color at the top, making it way easier to quickly differentiate between them. Use this method to save money on key customizations and key guards.
Taco-'bout Genius!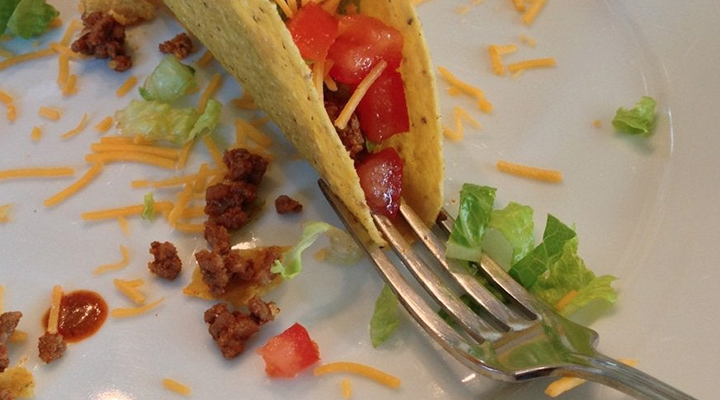 Tacos are a yummy delight! Bursting with bold flavors of various tantalizing spices, like cumin, smoked paprika, and chili powder, along with the refreshing taste of veggies, such as fresh lettuce and tomato, the taco is simply irresistible and easily a household staple.
We construct our tacos with loving care, handling them like little works of art. Issue here? When stuffing a crunchy taco to capacity, you have probably noticed that the taco rarely stays upright. You may be accustomed to laying your crunchy creation to the side by now, but unfortunately that does not take away the frustration of having to scoop the ingredients back into the shell before every bite. You may have even resorted to simply crushing the shell and making a taco salad instead. Still, nothing quite matches the joy of enjoying a taco whole.
Solution? Use fork prongs to keep your taco upright! Position the crunchy taco so that the fork's two middle prongs sit in the middle of the taco at the very bottom. The outer two prongs will hold the shell upright and in place!
Easy Keyboard Fix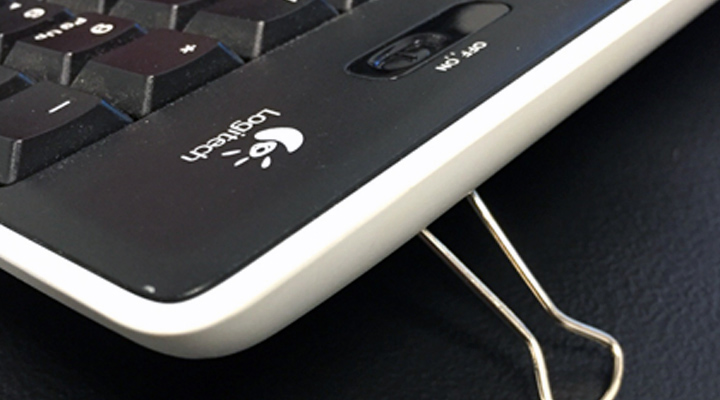 Our computers in most cases are attached to our livelihood. We use them day in and day out to complete business assignments, help our children with their studies, and for sheer join and entertainment. As normal wear and tear takes its toll on your computer, you may notice its accessories start to malfunction. The mouse may become hard to maneuver. The keyboard's keys may start to stick. The device may work slower than normal.
Of course, some issues are easier to fix than others. By now, you have either had to use or have owned a keyboard with broken legs. You may not be able to afford investing in a new one. Perhaps you just have not gotten around replacing it. Luckily, this gadget will not need a cast for the process.
For a simple solution to fixing broken keyboard legs, simply use binder clips in place of them! The binder clips fold in the same fashion as keyboard legs, will conveniently fit in place with no hassle, and are cost-friendly!
Stemming Made Berry Easy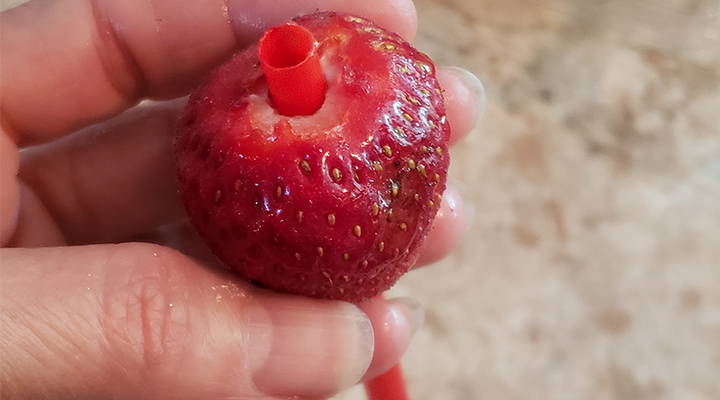 There is nothing more satisfying than the taste of a sweet, juicy strawberry! (Unless you happen to be allergic of course.) Besides being incredibly delicious, their versatility is unmatched. You can choose to eat them alone, plain or refrigerated and sprinkled with sugar. You can enjoy them inside of a loaf of warm, buttery, freshly baked strawberry banana bread. You can relish in their greatness over an ooey, gooey, fluffy strawberry cinnamon roll covered with a sticky cream cheese frosting to die for. You might decide to start your day with a taste of magic and dress up your pancakes or waffles with them. You might even be health-conscious and decide to include them in a refreshing salad.
No matter how you enjoy your strawberry, chances are you don't enjoy stemming them. Pulling and tugging at the top of the strawberry rarely produces the desired result with one try unfortunately. Easy way to accomplish this feat and spend more time actually enjoying the strawberry? Simply stick a straw in the bottom! When it comes protruding out of the top, the calyx will be attached, leaving you with nothin' but berry at the bottom!
Say Goodbye to Terrible Tape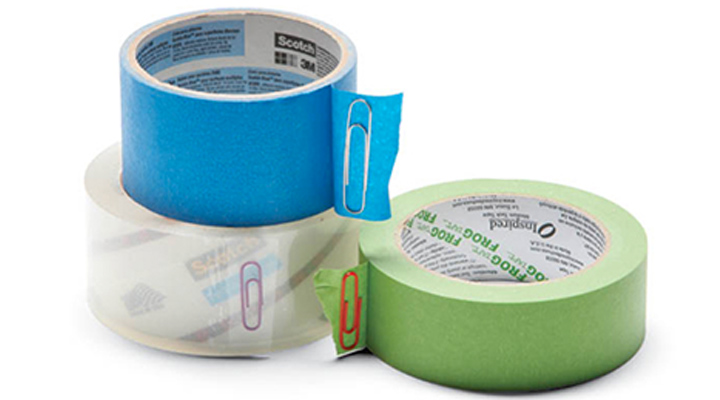 Where would we be without the lifesaver known as tape? Let's face it – some of us would attempt to fix anything with tape if possible! We use it to hang our children's cute creations on the fridge. We tape reminders around our desks and homes in some cases. We use electrical tape to help us with our wiring woes. Some use therapeutic tape to help with disabilities or injuries. Some use grip tape for their tennis rackets or drumsticks. Double sided tape gives us front and back sticky stability. Masking tape assists us with our painting projects. The convenience of tape is obviously inarguable.
The only major issue that we tend to have with tape is that it sticks to itself. Peeling the starting piece of tape off the roll can become increasingly difficult as the grade of tape strengthens. In this case, preparing the tape for use can take longer than the actual project. Scratching too deeply can ruin the tape. To fix this problem, simply stick a paper clip at the end! Peeling your tape will become an issue of the past.
Photobomb No More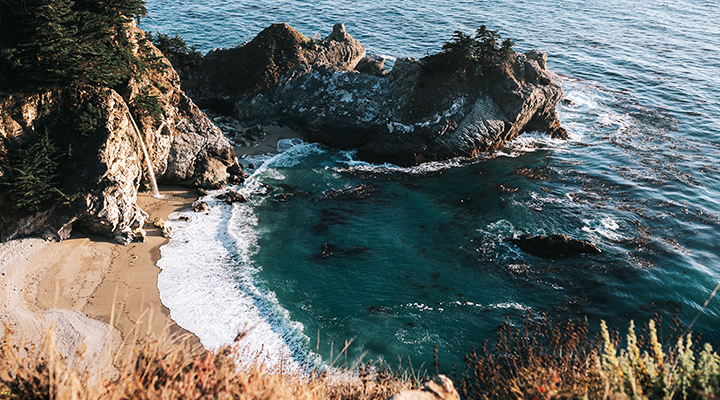 Just hearing the word 'vacation' usually brings a smile to our faces. We simply cannot wait for an excuse to indulge in a getaway. Exploring foreign lands, whether near and simply unfamiliar, or far, gives us the opportunity to discover unseen vistas and meet beautiful people. Chances are, while on your last vacation, you took plenty of pictures. What better way to remember picturesque views and intriguing findings than to take a photo?
You have probably noticed that one of the issues with taking pictures while visiting frequently traveled destinations is that other tourists will make a cameo in your photos. Unless you are lucky enough to catch a landmark on a slow day, other people will undoubtedly be in your photographs. Get rid of those other pesky tourists without hiring someone to do it! Save yourself a pretty penny and use Photoshop to remove people from your photos with the following easy steps:
With a camera on a tripod, or using a timer on your phone's camera, take the same picture repeatedly every 10 seconds until you have 15 frames.
Open Photoshop, then go to File > Scripts > Statistics. Choose "median" and select the pictures.
Photoshop will identify what is different in each photograph and remove them! You will be left with only your beautiful background.
Fix Your Flip-Flop Flop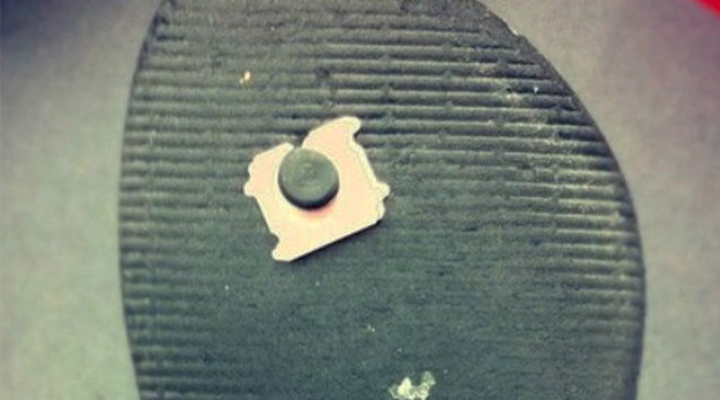 If you are a sandal wearer, chances are you have your favorite pair of flip-flops. We all have a favorite pair of shoes that we will never disown. They may have been through the ringer and back, but for some reason we find comfort in them. Flip-flops are usually extremely comfortable, and often when one of the shoes breaks, parting ways can be painful. Perhaps the shoe is out of season or no longer in stock. You would rather convince yourself that you will fix it rather than throw it away. Of course, some shoes can only be repaired with the assistance of a professional.
Luckily for you, fixing a flip-flop is even easier than counting to 3. Save yourself the headache of getting rid of your broken flip-flop by fixing it with a plastic bread clip! Simply stick the tongue of the shoe back through the hole and attach the clip to the bottom to hold it in place. Genius, right?
Easy Way to Cut the Cake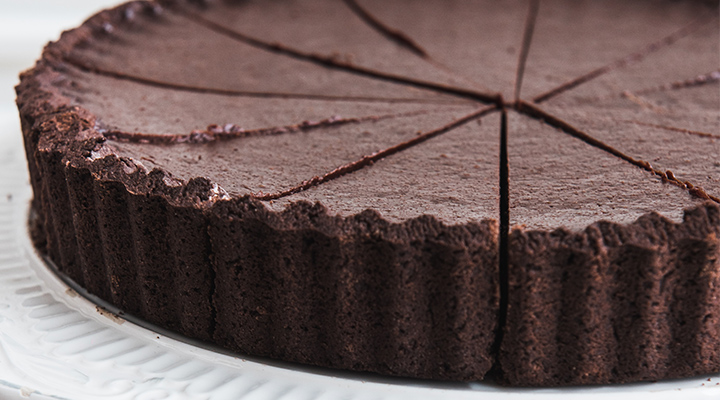 Savory sweet treats. Some of the most beautiful concoctions to come from our kitchens are desserts. From soft and fluffy cakes baked to perfection with their sky-high layers of irresistible goodness, to warm and fluffy pies filled with rich decadence, these creamy creations are the apples of our eyes. Chewy, rich dessert bars, varying from sinfully sweet strawberry cream cheese, the familiar favorite chocolate, and light and lovely lemon. The famous Hershey sundae pie, seemingly perfect with its satisfying layers of creamy cocoa. Just how satisfying would dinner be without being accompanied by the occasional dessert?
Something that these desserts have in-common? They can all be extremely difficult to cut. We have all encountered a scenario where a perfectly good dessert lost appeal by being improperly cut or served. To solve this problem, simple use dental floss when cutting desserts. Make sure it happens to be unflavored, though. An unwarranted minty taste might damage your dessert more than a lacking presentation!
Keep Those Chips Fresh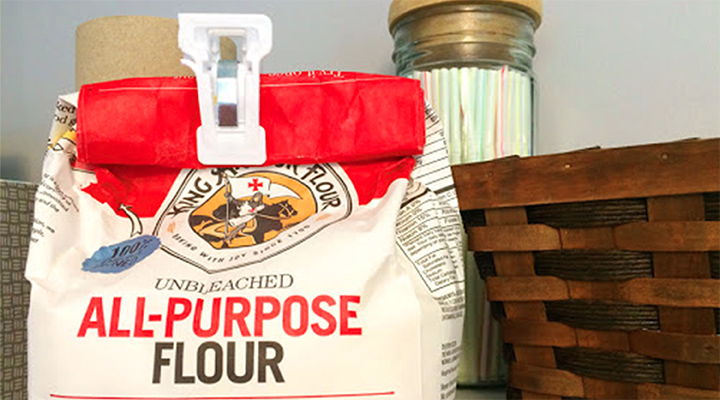 Snacking is easily one of America's favorite past-times. We begin our obsession with treats early in life, rewarded with sweetness and spending our summers munching and crunching as children. The enjoyment of goodies luckily has no age range. As adults, we even have the option of taking the health-conscious route. Unfortunately, if not stored properly, the shelf life of potato chips and other snacks is not necessarily as satisfying as their consumption.
Bagged cereals and chips often come unrolled, leaving the opportunity for air to wreak havoc to their freshness. Nothing brings an end to your fun snacking endeavors quite as quickly as the taste of staleness. If you are short of a chip clip and want to make sure that your bagged goodies maintain their freshness, simply use the clip from a broken plastic pants hanger! This method handles the job cost-effectively, and one hanger conveniently will provide you with two clips.
No More Hammer Hurt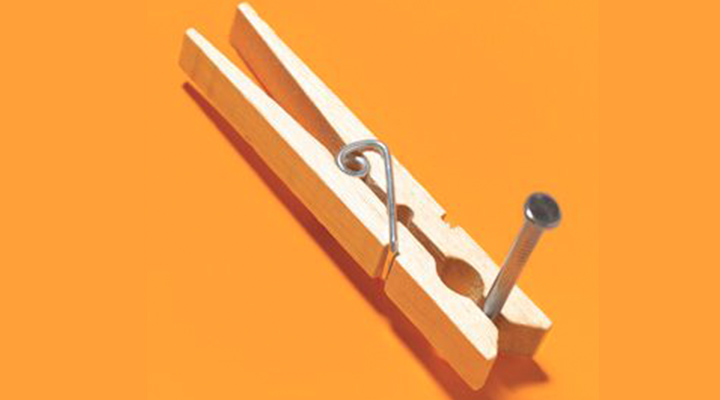 With the popularity of social media, DIY projects are taking the world by storm. People are taking matters into their own hands, opting to complete projects in the comfort of their own homes rather than hiring the assistance of a professional for a problem that can literally be fixed in-house. You-Tube and Pinterest are flooded with advice and footage of various projects made easy, breaking complex projects down into easily understood terms.
Many of the featured projects, as well as common home décor projects of our own, require the use of a hammer and nail. We try to hammer with precision and speed, which in most cases, one or the other goes lacking. Unfortunately, usually our fingers pay the price!
Easy way to hammer a nail without having to worry about striking yourself accidentally? Use a clothespin to hold the nail in place! The clothespin will absorb any misplaced strikes, allowing you to complete your project safely, fingers intact.
Perfect Pancakes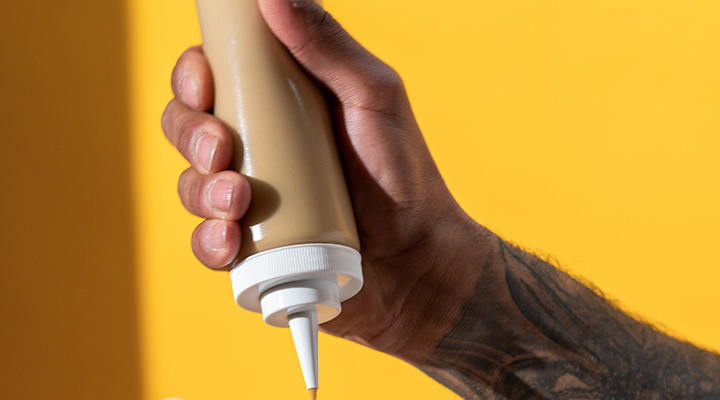 One of breakfast's most notable staples is the fluffy pancake. Also known as flapjacks, griddle cakes, hot cakes, and even Johnnycakes, these light and airy delicacies flawlessly accompany just about any breakfast dish. These battered, buttery luxuries can be enjoyed with butter and your favorite flavor of syrup, whether you prefer the popular maple and brown sugar variation, a different flavor like blueberry or strawberry, or with whipped cream and sliced fresh fruits.
Only obvious issue here? Pancakes are not as fun to make as they are to eat. Devising a method for fixing the right amount of batter can be difficult and often results in creating an even bigger mess. Leave the spoon and extra clean-up.
Make your pancakes the easy way by simply putting the batter in an old ketchup bottle. (Cleaned, of course. We cannot imagine the result if not!) This way, you can easily measure each pancake with no splatter.
Forever Fly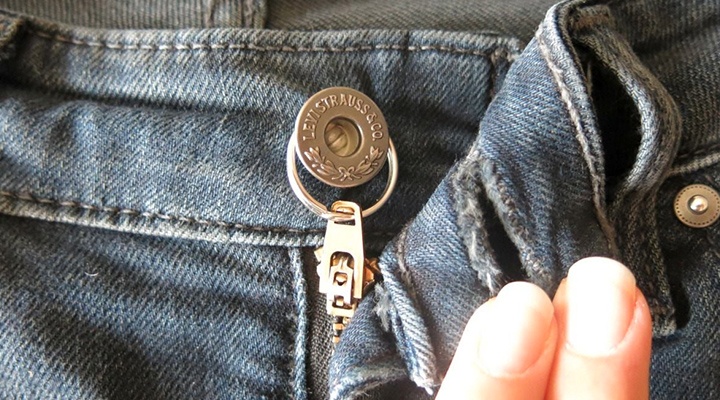 We all have our favorite, and not-so-favorite, pair of jeans. For decades, we have flaunted our daring denims with various colors and styles. In the 70s, bellbottoms led the way for fashion icons. The 80s brought about skinny leg styles and "mom jeans," ripped and stone-washed for an added flair of sorts. Flared jeans rocked the 90s, loose and wide-legged.
No matter how you prefer your denim, its influence and constant transformation has contributed to its long-standing placement in the forefront of fashion. Jeans are timeless, and as we have learned to expect, normal wear and tear on them usually produces the same result: the sliding zipper. We have all been embarrassed one time or another for being caught in public with the undone fly.
Easiest way to fix your fly and keep it from coming down ever again? Simply attach a key ring at the end of the zipper! This way, when you zip your pants up, you can place the key ring around the button, securing the zipper in the process. This economical fix ensures you will never have to worry about unwanted exposure!

No Mess No Stress BBQ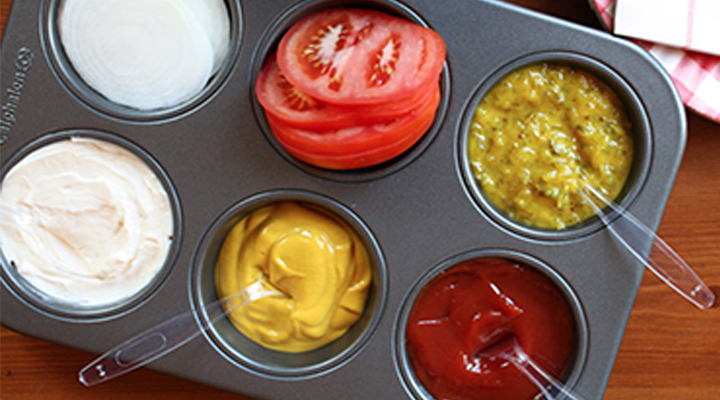 The backyard barbeque – one of our favorite aspects of summertime. From piping hot grilled dogs, bursting with flavor, to irresistibly seasoned steaks, juicy and dripping with deliciousness, the taste of grilled food is simply unmatched.
Of course, we all love attending a good ol'-fashioned barbeque, but most of us aren't necessarily fans of hosting them. The responsibility of securing and preparing food, entertaining guests, and the clean-up afterwards can turn a joyous occasion into a nightmare.
Simple way to serve condiments and cut back on the process of hours of dishwashing? Use a muffin tin! A muffin tin can easily serve as a holder for your dressings, such as pickles, chopped onion, mayonnaise, tomatoes, ketchup, mustard, and relish. Muffin tins can hold anywhere from 6 to 12 different condiments and can be easily covered when not in use. Save yourself from washing dozens of ramekins with this simple life hack.
Easy Way to Find Luggage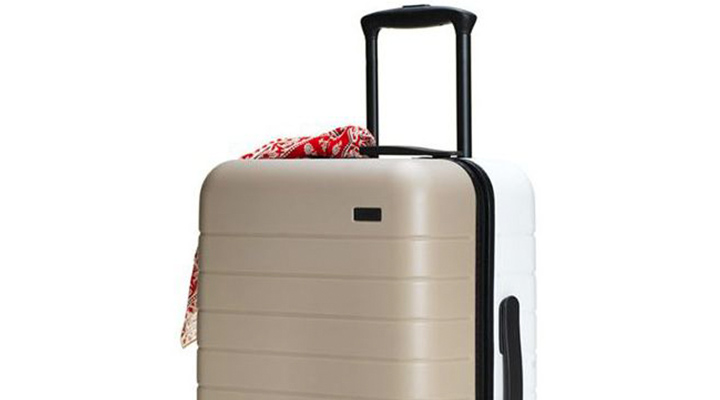 You have just had experienced the most amazing vacation of your life and successfully made it through your six-hour long flight. You have finally made it off the plane and now you want nothing more than to go home and relax in your own bed. Now it is time your absolute favorite part of traveling – finding your luggage.
Even when other travelers have luggage that has a different appearance than yours, finding your luggage can still be a headache, especially when you have more than one piece. Who has time to inspect suitcase after suitcase, only to be disappointed when you still have not been able to locate your own?
Best way to solve this problem? Tie a bright-colored piece of fabric, or even a decorated bandana, to your luggage. This way, even if someone else happens to have the same type of luggage that you own, your fabric will be a key factor in being able knowing the difference.
Fog-Free Mirrors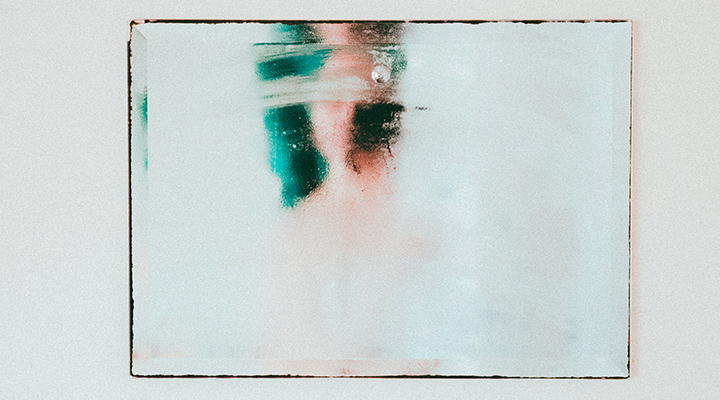 You are soundly asleep in bed and you jolt awake, glancing at your alarm clock in horror. To your dismay, you realize that you are late. You jump out of bed frantically, rushing to start your daily routine. You speed through your shower, silently hoping that traffic is not as hectic this morning. You hop of the shower quickly, only to be met with another obstacle. Your bathroom mirror is now foggy.
You have two options at this point. You could wipe the fog off, leaving your mirror smeared, or you could alter your already off-course routine. (Even if you are not in a hurry and have the time to wait for the fog to clear, chances are it will still be an inconvenience.)
Simple way to ensure a fogless after-shower mirror? Car wax! Before your next shower, use a small amount, let it dry, then use a soft cloth to buff.
Cash Hidden in Plain Sight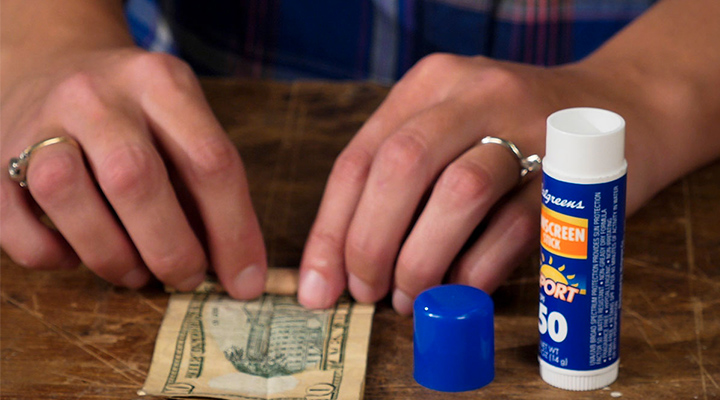 Purses and wallets were invented with convenience in mind. Even still, situations arise where you may not want to carry your wallet or keep your purse on you. For example, when at the beach or the pool, your belongings are often gathered close-by at poolside or on a beach towel. When heading to the dance floor, you may decide to leave your purse at your table, safeguarded or close and in view.
Unfortunately, a thief only needs a brief second to identify their next target. Simple way to store your cash and throw sticky-fingered perps off?
Use an empty stick of lip balm or sunscreen to hide your money! A long nail will easily remove any lip balm residue beforehand, and carrying a small tube is easier than struggling with a bulky wallet or purse. Also, if left lying around for some reason, it will be the last thing on someone's mind to steal!
Germless Legos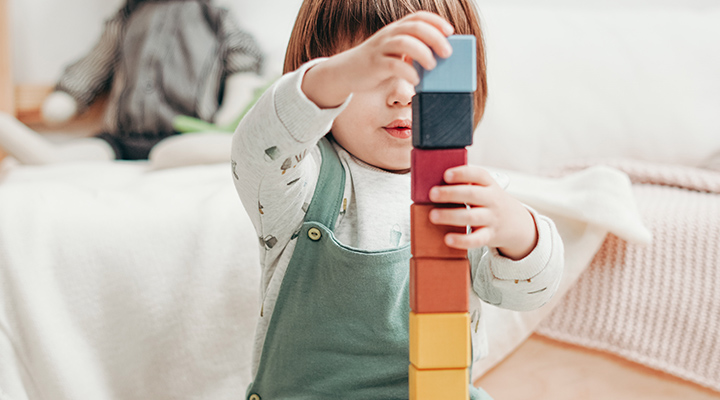 Children seem to invent new ways to create messes. They live their fun, adorable lives in an innocent, care-free fashion, leaving adults to solve their issues. As children often do, they make friends, inviting them over to play with their toys. They play outside and indoors, riding bikes freely, then heading inside to play video games or build Legos. As your children play innocently with other children, touching hands as they exchange in play, one thing is for certain: germs are being exchanged as well. Your children's toys, whether visible or not, tend to carry dirt and grime. Simply using disinfectant spray or wipes may not be totally effective at times.
For an easy way to clean your child's waterproof toys, such as Legos, all you need is a laundry bag and your dishwasher! Gather the toys into the laundry bag, place them inside of the dishwasher, and begin a cycle as normal. Before the drying cycle starts, remove the toys, and let them air dry. Use this method for other items, such as dish brushes and seashells, as well.
Furniture Restored – Worry No More
Speaking of playful children, our kids often decorate household items that do not necessarily need a makeover. Picasso paintings are scribbled on our walls, marker markings left on our refrigerators, and spilled paint gives our carpets an added touch of horror. Children also absolutely love stickers, and unfortunately for us, they miraculously end up on our furniture! Your child may have received a sticker for a perfect paper, and magically, said sticker transfers from the paper, to your child's forehead, to your favorite coffee table. Simply peeling the sticker off is a no-go. Remnants are often left behind, seemingly impossible to fully remove.
Luckily, there is a method for removing stickers from your furniture. All you need is a putty knife and a hair dryer! The hot air from the hair dryer softens the adhesive and the putty knife then lifts the stickers with ease. Older stickers may be slightly harder to remove, but the trick will eventually work!
Remove Paint Stains from Carpet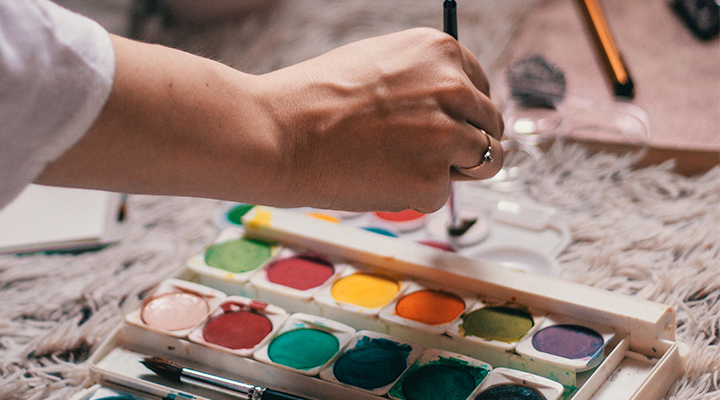 Speaking of spilled paint, carpet stains are easily some of the most notoriously stubborn messes. The most delicate of liquids can stain our carpets and the process of stain removal can be costly. You have the option of renting a carpet cleaner from a nearby retailer or hiring a company to professionally clean your carpet for you. Both options can be painful for your pockets.
An easy way for you to remove stubborn paint stains from your carpet on your own is with denatured alcohol! Simply use a cloth and scrub the stain with the denatured alcohol until the stain disappears. You must remember to use a cloth that is similar, if not identical, to the carpet in color, as some of the ink from the rag may transfer over as well. The denatured alcohol is cost-friendly in comparison to other options and make the process of stain removal quick and easy.
A Wrinkle in Time No More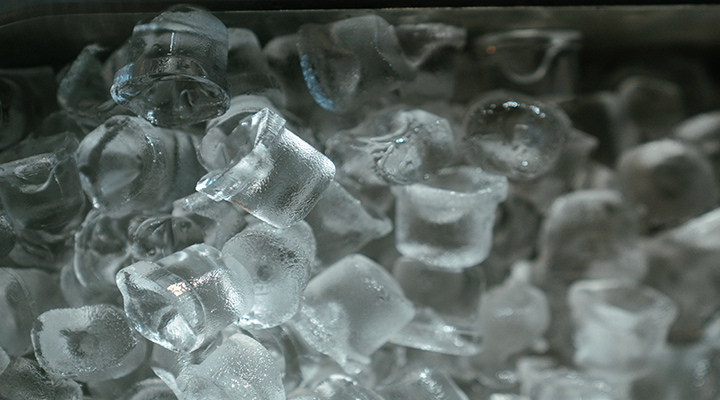 Of course, nobody enjoys pulling clothing from the dryer with thousands of wrinkles. Of course, slight wrinkles are to be expected, but some items are retrieved resembling crinkled paper. The ironing process for these types of garments can be a nightmare. Not only is it time consuming, but if done incorrectly, the clothing might end up looking worse than it did before! Even if you are a professional at ironing, you can still benefit from saving yourself the time and hassle of trying to manage stubborn clothes.
Simple way to combat wrinkles? Use ice cubes or a wet cloth! Simple throw either of the two into your next load of laundry before it dries. This process works like a charm for your light clothing in a matter of ten minutes! Your heavier clothing may still have a few wrinkles, but ironing will be extremely easier with faster completion. This life hack will definitely come in handy when you have forgotten to iron and need a quick wrinkle buster.
Put That Lint to Use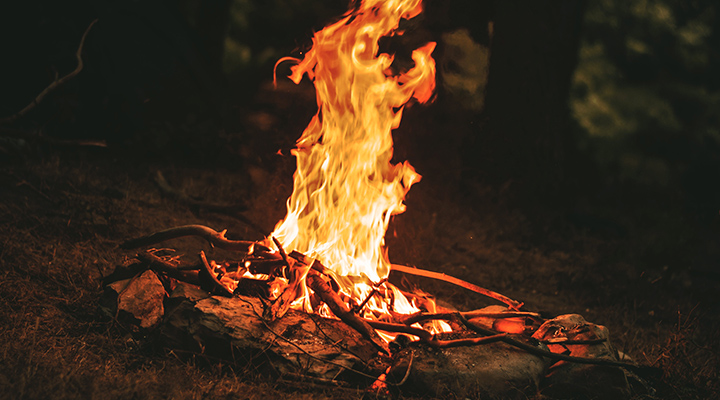 Speaking of dryers, who would have ever thought that you could put your dryer lint to use? That's right, your dryer lint can actually serve a purpose other than occupying your trash can. Have you ever been in a situation where starting a fire was a major pain? Perhaps you were stuck fiddling around with the fireplace instead of being able to enjoy a family gathering.
Of course, you know that to properly start a fire, you need tinder, kindling, and fuel. Tinder is responsible for starting the fire. The kindling, usually smaller sticks, helps the new flame grow, and the logs obviously fuel the fire. You can use your old dryer lint as kindling for your fireplace! Simply gather the old lint inside of old toilet paper tubes. These useful tubes will light quickly and painlessly, starting your fire even sooner with free items that you already happen to have on hand!
Double Down on Sandwich Bags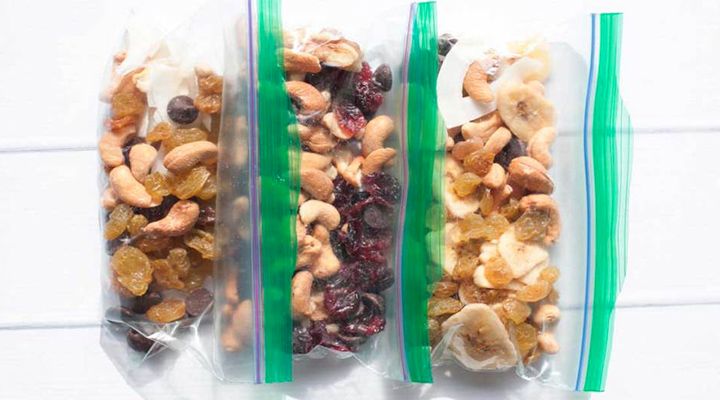 Sandwich bags are possibly the best thing since sliced bread. (And quite the accompaniment to it!) They transport our lunches and snacks daily, often without much thought about their creation process.
Since 1957, families across the nation have packed lunch after lunch for school, work, and travels. The packed lunch is still extremely common to this day. If you have a large family, keeping trying to keep sandwich bags stocked can be a nightmare. Even if you have the funds to maintain your needs, running through the bags quickly can still be an issue. If you happen to need snack bags, purchasing two different bag sizes can be redundant.
Easy way to create snack bags and cut back on the cost? Simply use a hot knife to cut your plastic sandwich bag in half! The heat from the knife will cause the edges of both bags to cauterize, leaving you with two perfect snack bags!
Incorporating a few of these life hacks into your everyday life will make living that much easier. You will be able to execute these normal tasks quickly and with a new-found confidence. You can also try them without having to worry about breaking the bank as you will already have most of the items needed on hand. Test out your DIY skills and make your life easier by giving a few of these life hacks a try today!
31 Unique Life Hacks That Will Change Your Life
We may not like to admit it but life can be difficult in even the best of circumstances. One of the secrets of making our day-to-day difficulties more tolerable is by looking for easier ways to approach them. By this point in your life, you have probably heard of life hacks. A life hack is a little trick that can be quickly implemented in your day-to-day life to solve a problem. With new life hacks hitting the internet every day, it can be hard to keep up with the real life-changers. Fortunately for you, we are here to help!
Keep on reading to learn about 31 unique life hacks that will change the way you live your life!