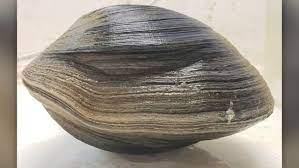 214 Year Old Clam Found On Florida Beach
In a remarkable discovery, a man from Florida found a giant clam that has been estimated to be 214 years old. The enormous and old clam was found on Alligator Point, a beach located on the Gulf of Mexico. Blaine Parker, a local resident, was taking a stroll on the beach when he stumbled upon the clam, which turned out to be a rare quahog clam.
Quahog clams are a species of hard-shell clams that are commonly found in the waters along the East Coast of the United States, ranging from Canada to Florida. They are usually between 2.8 to 4.3 inches in size, making the clam found by Parker an exceptionally large specimen. The clam was six inches long and weighed 2.6 pounds, which is almost twice the average weight of a quahog clam.
Quahog clams are known for their concentric growth rings that can be used to estimate their age. The clam that Parker found had a staggering 214 rings, making it one of the oldest clams ever found. To put this in perspective, the clam was born in the same year as Abraham Lincoln, which is a remarkable fact that has captured the attention of many people.
Given the age and rarity of the clam, Parker and his family decided to name it the "Abrer-clam Lincoln" as a nod to its historical significance. The discovery of this clam has generated a lot of interest from scientists and researchers, who are studying it to learn more about the history of the Gulf of Mexico and the environment in which the clam lived.
The discovery of the Abrer-clam Lincoln is not only significant from a scientific perspective but also highlights the importance of preserving the natural habitats of these creatures. Clams like the quahog play an essential role in the ecosystem of our oceans, and their decline can have a significant impact on the food chain and the overall health of our oceans.
Smallville: A Social Village Simulator That's Advancing AI Research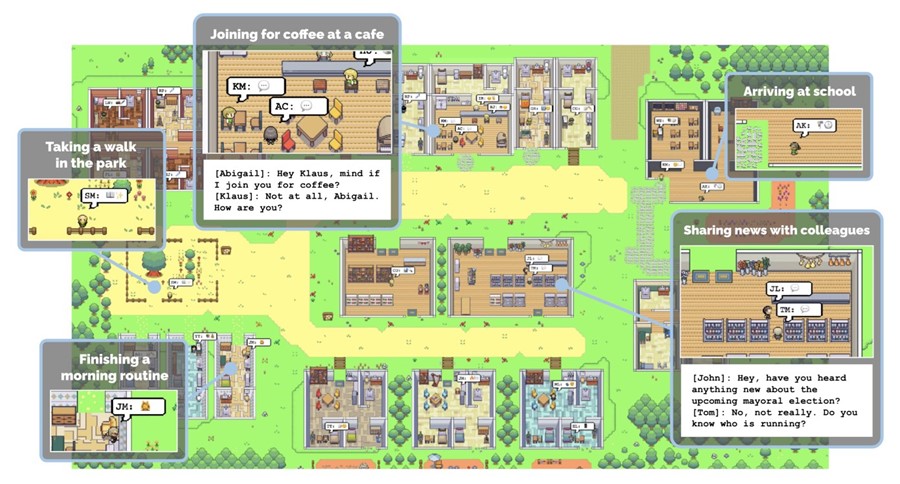 Researchers created a world where an entire village thrives with inhabitants who are not human but AI-driven characters exhibiting intricate human social behavior. This fascinating experiment is called Smallville, and it's turning heads in the world of AI research. A collaborative effort between Stanford University and Google, Smallville is pushing the boundaries of what artificial intelligence can achieve.
Last August, Stanford and Google published a groundbreaking paper titled "Generative Agents: Interactive Simulacra of Human Behavior," which shed light on their ambitious project, Smallville. At its core, Smallville is designed to simulate a small city environment, complete with local shops, a college featuring dormitories, a library, a café, and a handful of houses. Notably, there's also a co-living space housing 25 generative agents – the AI characters that make this simulation so unique.
What sets Smallville apart is the remarkable depth of its AI characters. Each generative agent is imbued with its own identity, goals, and roles, essentially becoming "characters" within this simulated world. The objective? To explore what a world entirely populated by AI would look like and how these AI beings would interact with one another.
The results have been nothing short of astounding. Smallville has provided valuable insights into AI's ability to mimic complex human social interactions. The agents within this simulated world engage in intricate relationships, reminiscent of real-life social dynamics. They rely on their memory to remember past interactions and nurture connections, demonstrating a level of sophistication that was once considered science fiction.
However, this advancement in AI research comes with a mix of excitement and apprehension. The potential of AI agents participating in complex social interactions has numerous applications, from improving customer service to enhancing virtual worlds and even aiding in mental health support. On the flip side, it raises questions about ethics, privacy, and the boundaries of AI's capabilities.
Smallville is a testament to the ever-evolving landscape of AI research, where the line between the artificial and the human becomes increasingly blurred. As the development of AI agents like those in Smallville progresses, it challenges us to navigate the exciting and, at times, unsettling frontier of AI's potential impact on our society.