21 Life Hacks Anyone 50+ Should Know
As famous French actor Maurice Chevalier said, "Old age isn't so bad when you consider the alternatives." Aging can be wonderful. Many people look forward to retirement and spending time with family, grandchildren, relaxing, traveling and hobbies that they previously didn't have time to do.
Seniors also tend to get away with more socially inappropriate things like expelling gas willy nilly, saying something risky, or falling asleep anywhere.
We want to help make your senior years the best ever, so we have compiled a list of our favorite senior hacks, products, and discounts. Check them out: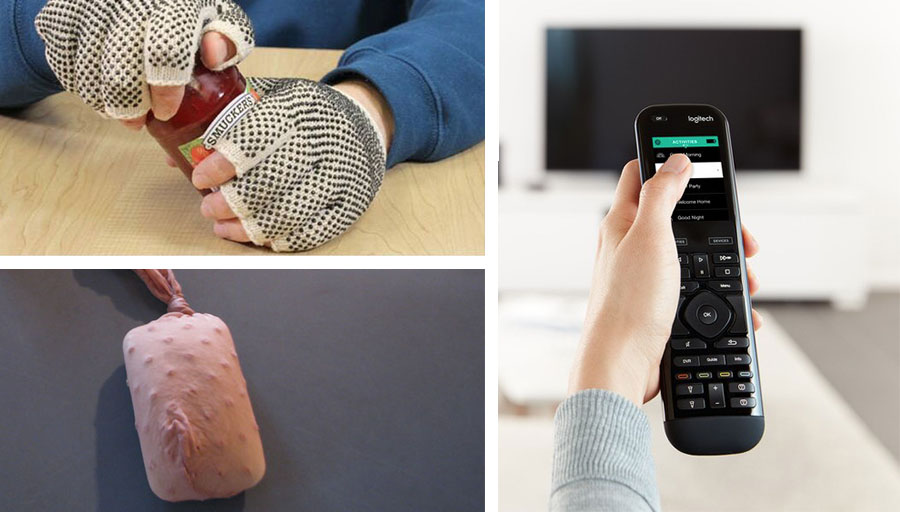 Open Stubborn Jars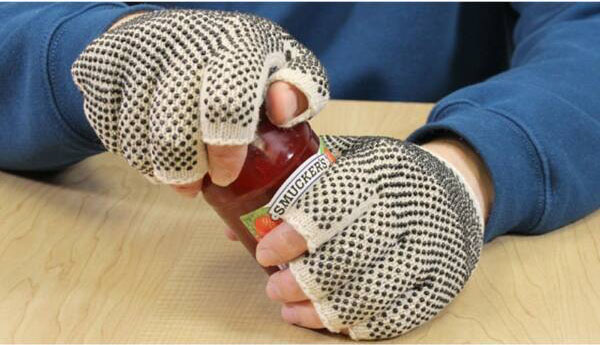 Sometimes opening jars can be impossible, even if you have tried all the old tricks of running hot water over the lid, hitting it with a spoon, or conjuring up all the strength in your body.
Next time try using rubber gloves. The gripping on them makes it much easier to open jars. Gardening gloves with textured rubber coating are especially helpful. Grab a pair to keep in your kitchen for when you are craving some chips and salsa.
Aging Is A Pain In The Neck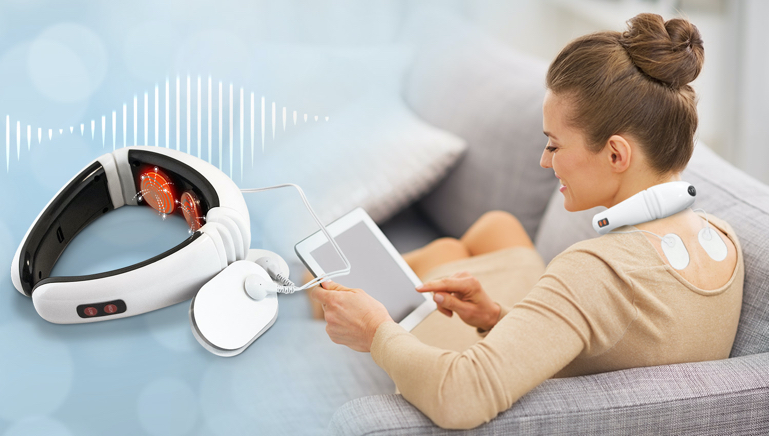 As we age we lose cartilage and the discs in our back lose water and become narrow. Unfortunately this and also the onset of arthritis can cause a lot of neck pain.
Fortunately, you now have the time to get massages, stretch, and use this marvelous device called Neck Relax. Neck Relax gives you quick and easy pain relief with heat, different massage modes, and electro-frequency stimulation. It's pretty amazing for under $100.
Flex Your Senior Discount Muscles At These Fast Foods Spots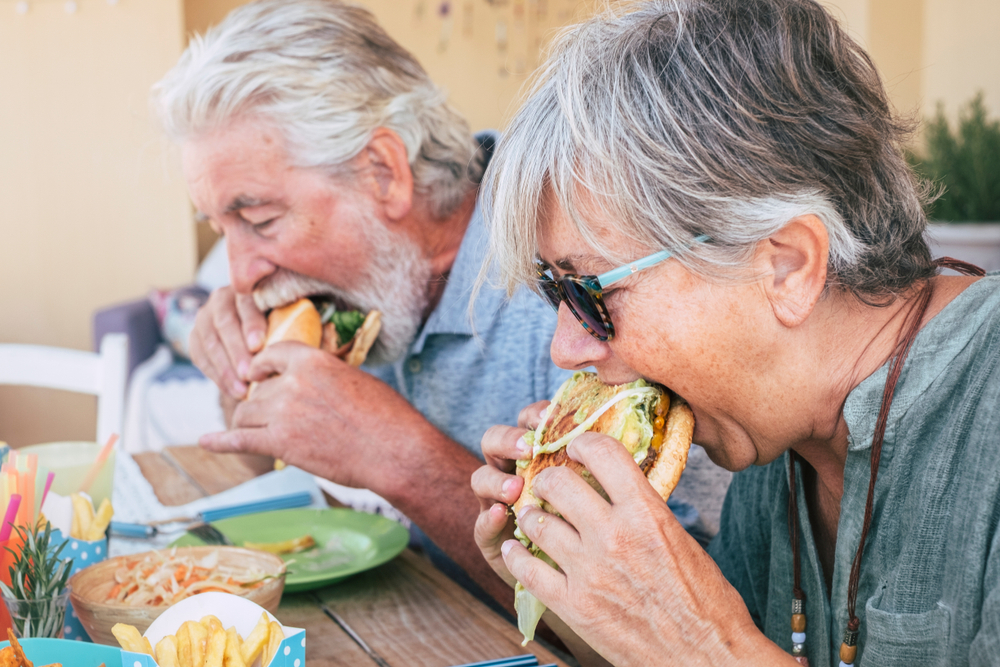 Why not take advantage of the discounts your years of wisdom have made you eligible for? Here are some of our favorite fast food discounts.
Arby's – 10% off your purchase and some locations also offer a free drink
A&W – 10% off your purchase. Root Beer Float here I come.
Burger King – 10% off for anyone 60+
Dairy Queen – 10% off for seniors
Jack in the Box – up to 20% off if you are 55+
KFC – Free small drink with your meal if you are 55+
McDonalds – Coffee discount for 55+
Subway – 10% off your purchase if you are 60 or older
Taco Bell – 5% and a free beverage if you are 65+
White Castle – 10% off if you are 62+
Did He Use To Snore That Loud?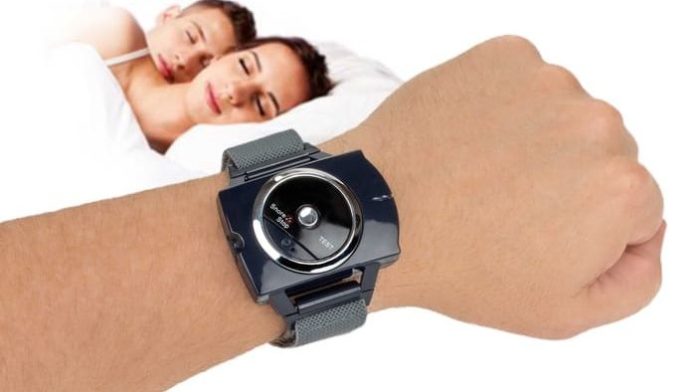 You may be asking yourself that about your partner or even about yourself. Unfortunately, as we age and lose muscle tone, we snore LOUDER.
Sleep Connection is a device that can help stop snoring. It's inexpensive, comfortable and effective. It's a wristband that vibrates when the guilty party starts snoring. The vibration is just enough to cause the sleeper to rearrange and stop snoring (but it doesn't wake them). It's really amazing and we found it on sale here.
Easy Open Prescription Bottles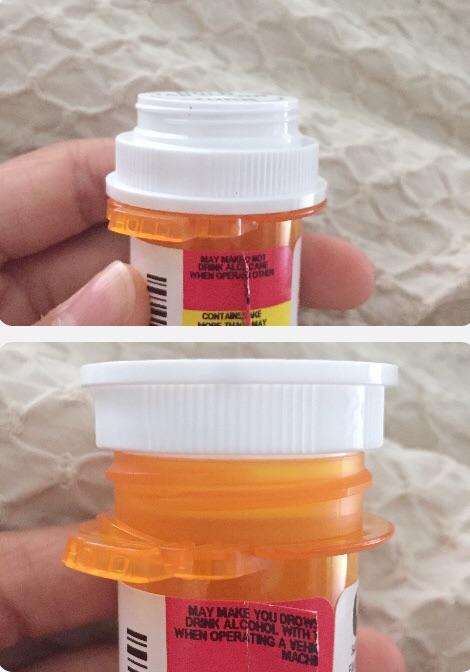 If you have no children in your house and none visiting often, then there is no point for you to struggle with open a childproof cap every time you take your prescription medicine. There are two ways around the childproof prescriptions bottles.
Ask you pharmacist to not put childproof caps on your medicine bottles. They should have regular ones and at your request will switch them out.
Most prescription bottle caps can be flipped upside down and screwed on to make them not childproof (see image for example)
Don't Let Weak WiFi Ruin Your Relaxation Years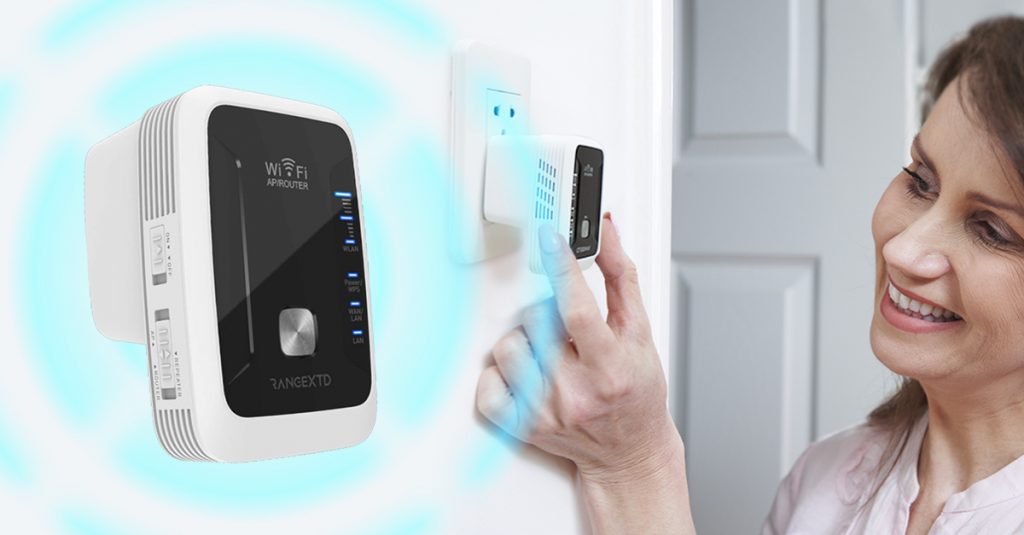 It's time to kick-back and binge. These are the years where you can freely watch as many netflix episodes as you want, browse the internet all day, and stay connected with all your friends and family via video calls and texting.
However, sometimes all that streaming causes your WiFi to be frustrating slow. We recommend the RangeXTD for boosting your WiFi without adding cost to your monthly bill. Just plug it in and it will maximize the strength of your WiFi. Senior Discount, sure why not — 50% off here.
Toss the Belt And Get Hip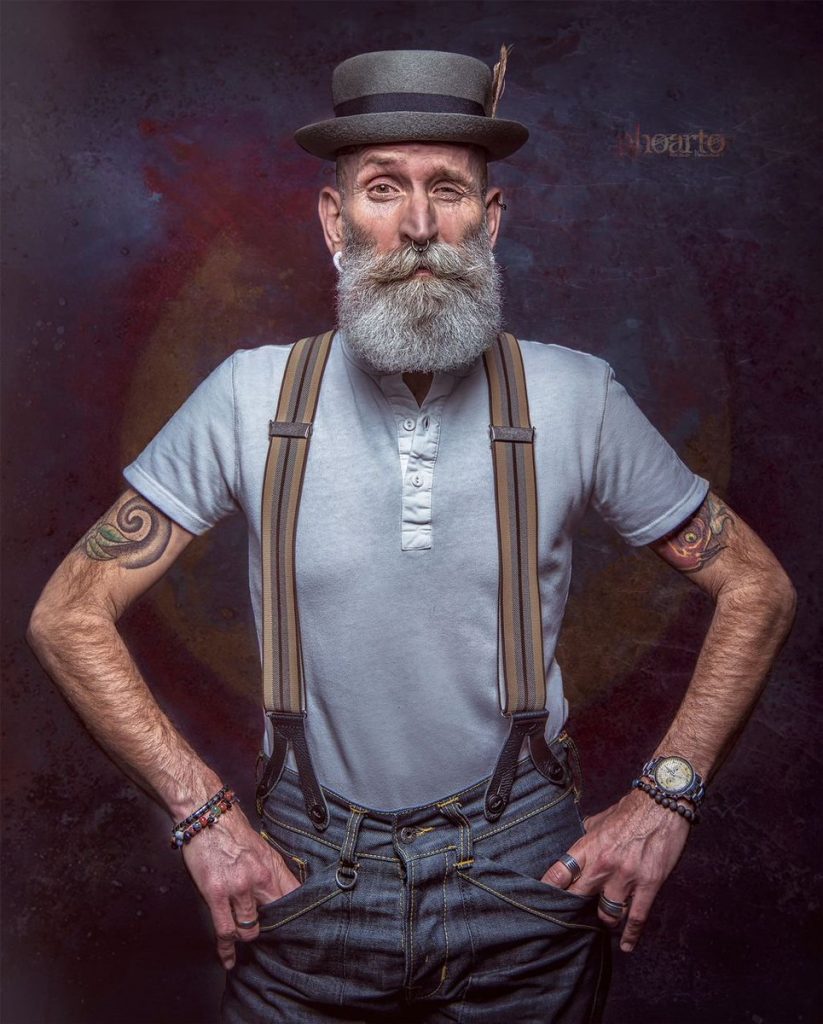 Belts can be very frustrating to buckle. Just toss them and get a pair of suspenders. Suspenders are actually very hip right now, so you will not look like an old geezer. It will be much easier to get dressed and it's actually more comfortable to not have a belt digging into your gut when sitting.
If you insist on a belt, try a velcro belt for ease of use. No one will know the difference
Make Nail Clipping Easy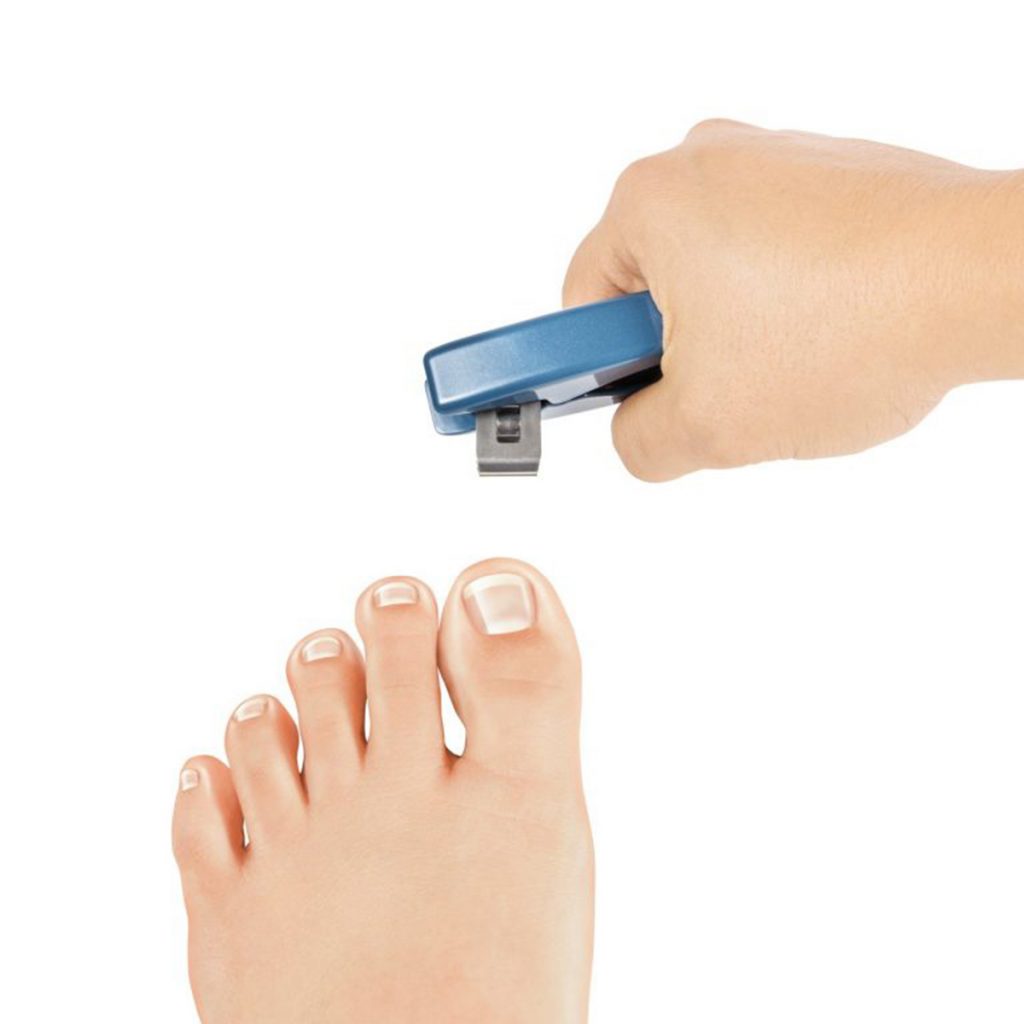 Bringing your foot to your hand or your hand to your foot becomes increasingly harder with age. On top of the flexibility issue, nail clippers are small, awkwardly angled, and hard to control. Finally someone invented a better version.
ClipperPro has a swivel head that makes clipping your nail so much easier. You don't have to contort your hand into some uncomfortable angle, it's easy to hold, and it slips with light pressure. We are surprised someone didn't think of it sooner. Check out this precision nail cutting tool here for 50% off.
Throw Out Your Throw Rugs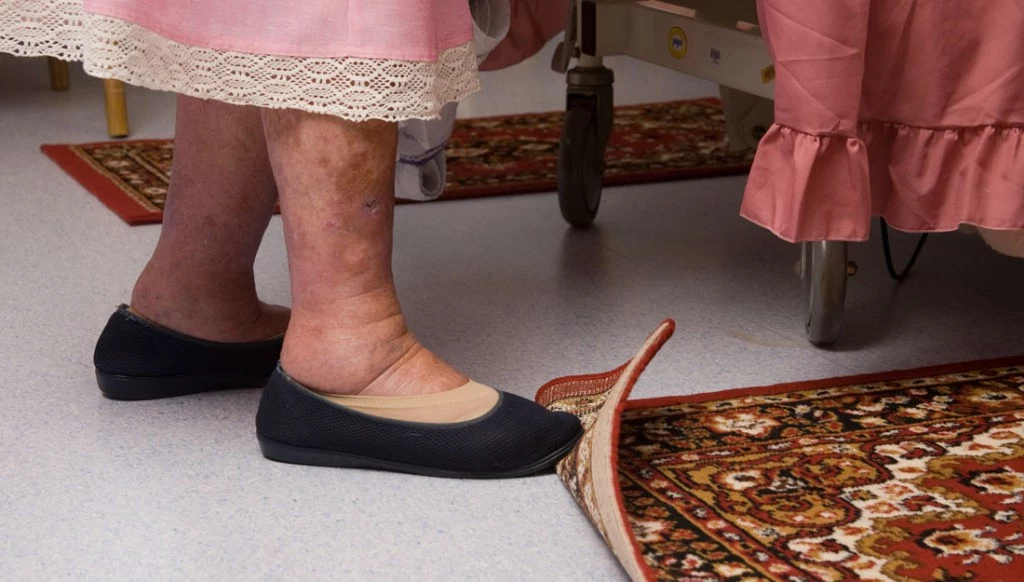 You might think your rugs really tie the room together and make it warm and cozy, but as you age, they become a major tripping hazard. Many seniors have broken their bones or had a traumatic brain injury from tripping on throw rugs.
You Deserve Some Luxury Sleep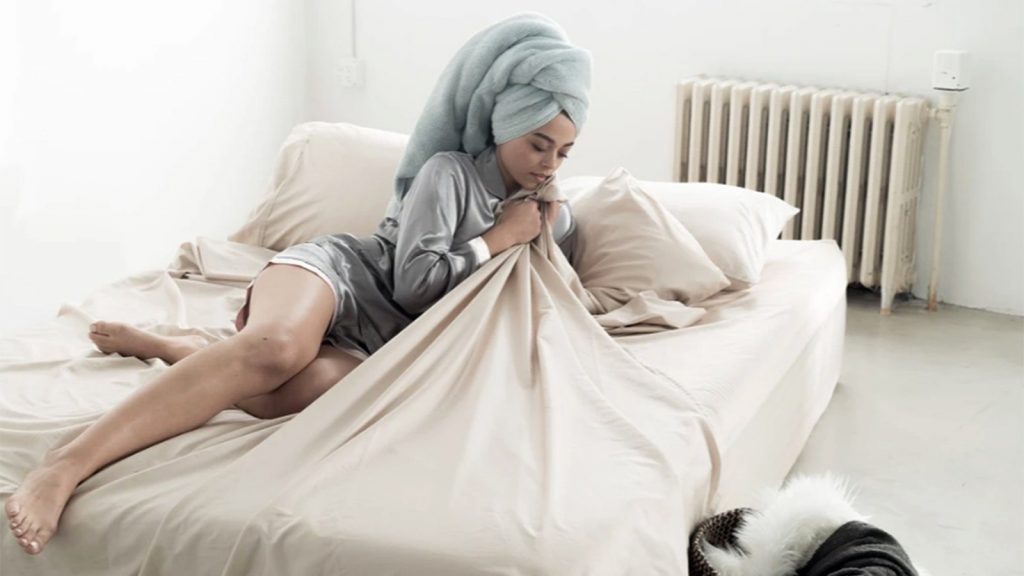 Now that you get a chance to sleep in more, you deserve some luxurious sheets. Standard sheets hold a lot of gross bacteria and just are not that soft or comfortable.
Check out Miracle Sheets – they have luxurious supima cotton, help keep bacteria off your skin and fight growth, temperature regulating, self-cleaning, and affordable.
Many luxury hotels use Miracle Sheets. It's time to turn your bedroom into an oasis – check them out (currently discounted).
Make Your Medical Emergency Contact Easily Available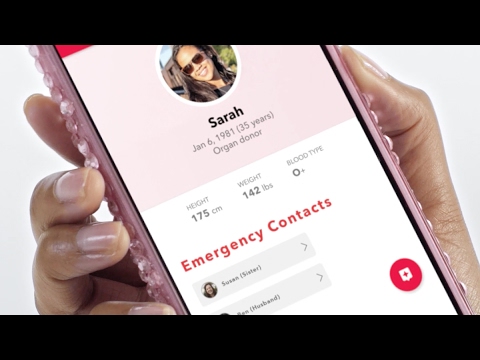 If you ever need medical attention and are unavailable to communicate, emergency personnel will sometimes look in your phone to identify someone to call to find out your medical history as they treat you.
Make it easy for EMT's by listing that contact first as 1ICE[contactname]. ICE stands for In Case of Emergency. Make sure you list the person who knows the most about your medical history.
Give Your Feet A Break
Your feet work hard. Think of all the places they have brought you. They are exhausted!
LaidBack can really help with achy legs and feet. Its lightweight and easy to transport and uses electrical muscle stimulation, massage therapy, electrical nerve stimulation, and reflexology to massage the heck out of your feet. You will feel wonderful after using it.
Get Stylish The Easy Way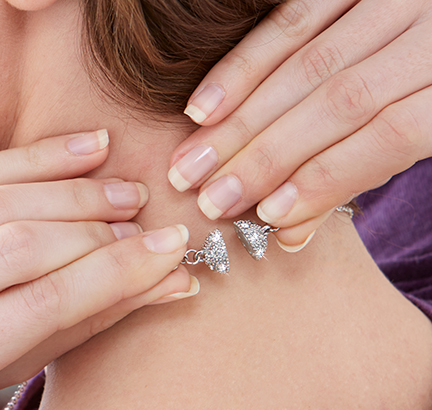 Whoever invented magnetic jewelry clasps – thank you, thank you, thank you! Jewelry – especially bracelets and necklaces – can be SO hard to put on yourself. If you switch all your clasps to magnetic clasps, it makes it so much easier to look stylish on your night out.
Move You Body To Stay Limber

Movement is always important, but as we age it's even more important to make sure we are doing some form of exercise. Water aerobics, walking around the neighborhood, biking, or weight lifting are all great for keeping us in top shape in our later years.
A fitness tracker like KoreTrak can help make sure you are getting the recommended steps each day and it also tracks health metrics (body and heart) to keep you healthy and tracks your sleep.
Easily track you heart rate, blood pressure, blood oxygen level, steps, calories burned, and sleep. Plus, we were able to secure you a 50% off discount. Check out KoreTrak Here.
Continue Your Education For Free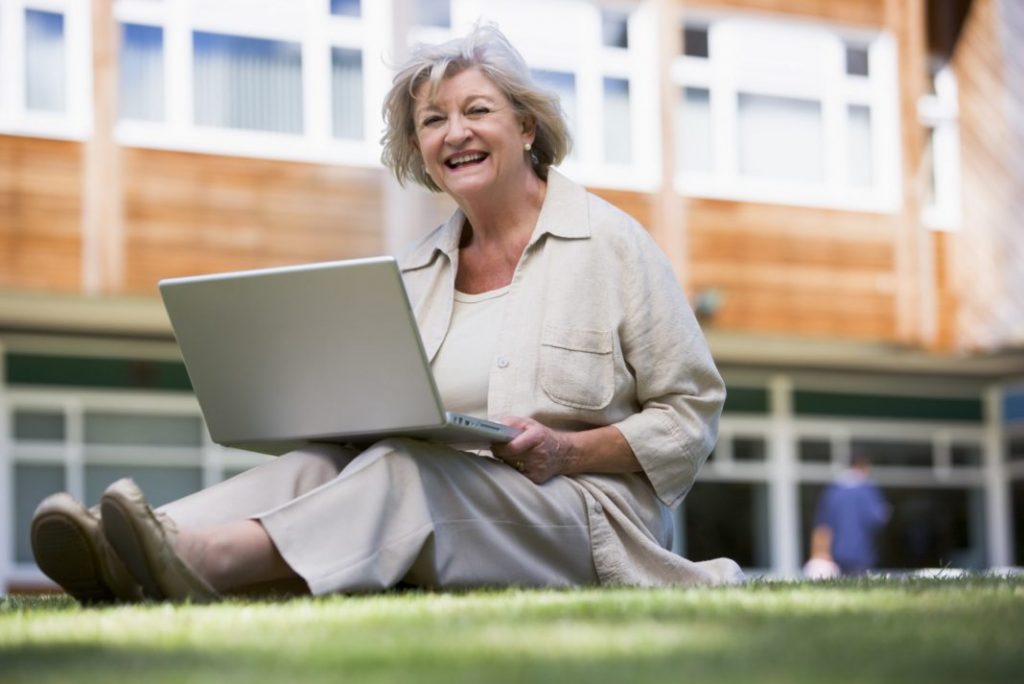 Check your local libraries and public colleges & universities for free courses offered to seniors. Libraries often hold free courses for senior citizens to learn about computers or using specific programs like Zoom or Microsoft Office.
Schools offer free or very discounted tuition for seniors. This is a great time to enroll and learn something new!
Protect Your Knees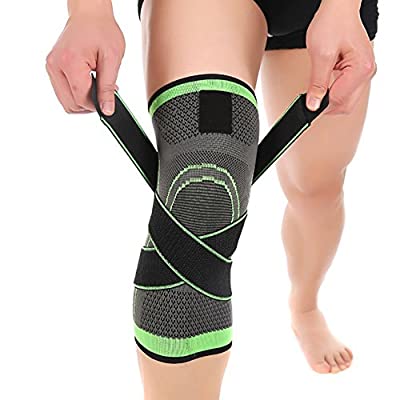 Do you know a lot of people who have had knee replacement surgery? Hopefully you aren't one of them. But even if you are, you can start protecting your new knee now with CircaKnee.
CircaKnee is a knee sleeve that helps alleviate chronic knee pain. It's thin enough to go under pants, and provides stabilization, joint support, shock absorption, and eliminates knee pain.
40% off while supplies last – click here.
You've Got The Time To Travel, Do It At A Discount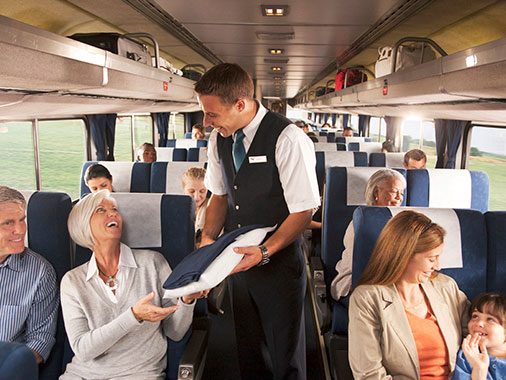 Traveling as a retiree is wonderful. There is something so relaxing about vacation and knowing when you come home you won't have a backlog of work to attend to. And a bonus is that many airlines, car rentals businesses, and hotels offer discounts to senior citizens. Bon Voyage!
Amtrak – If you are 65+ then you can save 10% on your Amtrak tickets
Cruises – Carnival Cruise and Royal Caribbean usually has some great deals for seniors that are 55+
Hertz – Get 20% off at Hertz through their Fifty Plus Program
Marriott Hotels – Select Marriott's offer 15% off it you are 62+
Delta, United, American – These airlines usually have some senior deals, but you have to call to find out about them. It could be worth it as air travel is expensive.
Show Off A Little Bit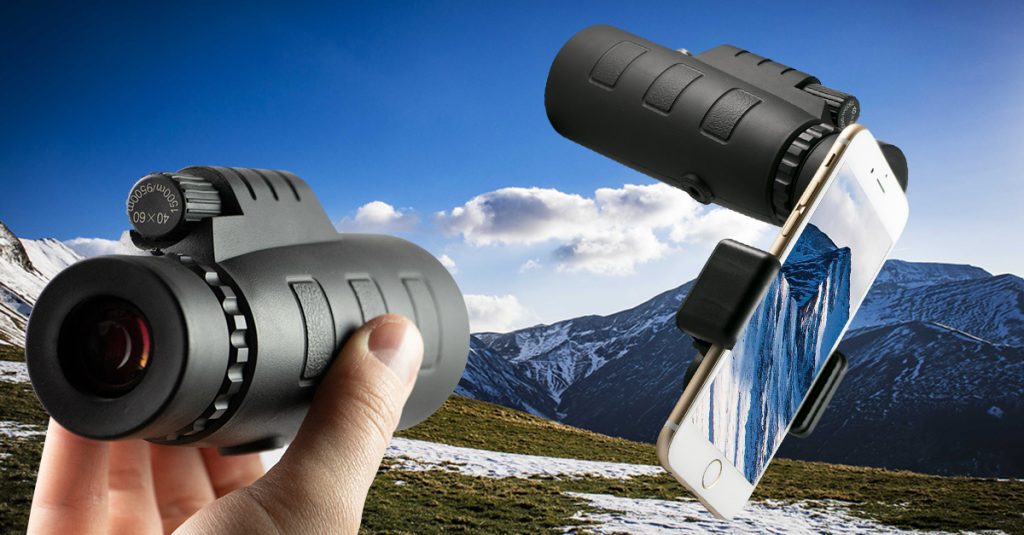 You've got the time to explore, hike, and visit stunning locations. Why not show off a little bit with your photos from these adventures?
We hate bringing a digital camera on hikes, it's just too bulky. But we want better and closer photos of nature then our smartphone can take on it's own — that's why we suggest purchasing the Starscope Monocular. It's a high-quality and lightweight lens that easily clips on to your smartphone. It provides 10x magnification and crystal clear photos.
You can also effortlessly post your stunning photos to social media, so friends know you are enjoying your days off. It's On Sale Here.
Take A RoadTrip From One National Park To The Next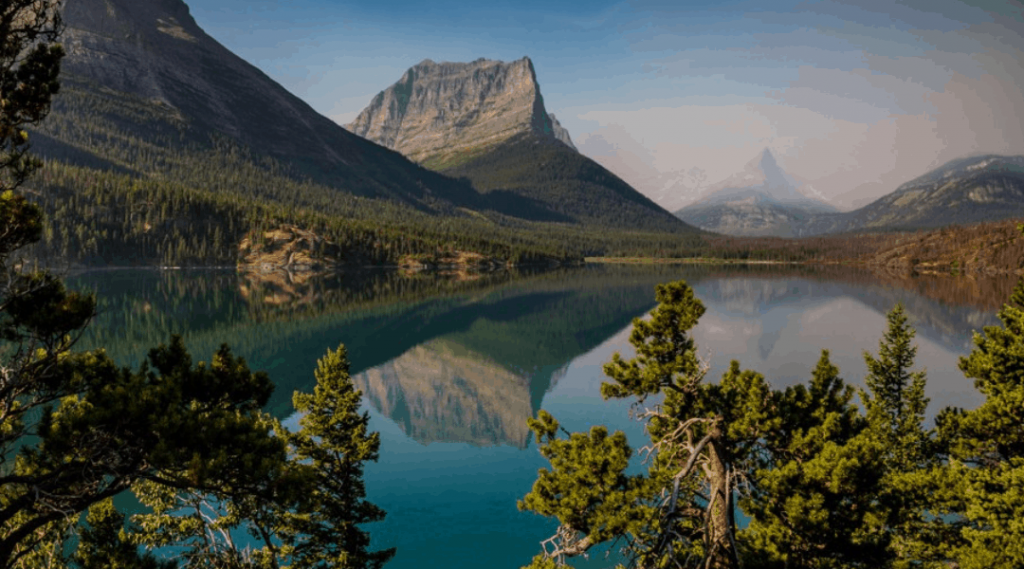 Grab the Senior Pass (62+) for just $20 and visit over 2,000 national parks or recreation sites across the nation. That equals out to one cent for each beautiful landscape in the U.S. Go marvel at the incredible beauty of the U.S.
Other Noteworthy Senior Discounts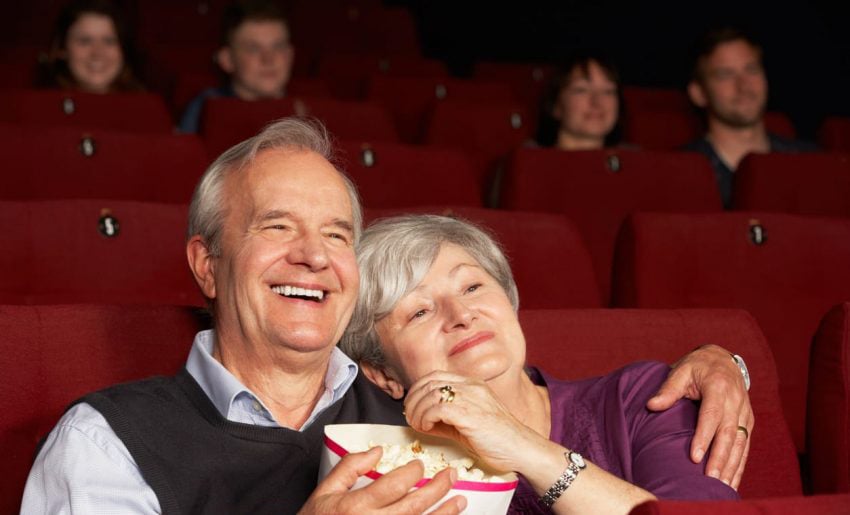 Here are a few more of our favorite senior discounts:
Walgreens – They hold a Senior Savings Day once a month for anyone 55+ and a Balance Rewards card member. On Senior Day you get 20% off non-prescriptions purchases so load up!
Prime Membership – Medicaid cardholders can get an Amazon Prime membership for $5.99/month (regular rate is 12.99/month)
AT&T – The Senior Nation plan is for anyone 65+ and is only $29.99/month for basic phones.
Michael's – Anyone over 55 can get 10% off their entire purchase everyday at Michael's.
AMC Theaters – Senior discount movie tickets, hell yeah!
Look Years Younger In Photos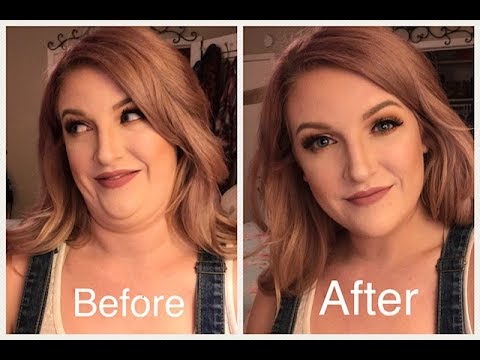 Jut that neck out and tuck your chin down to hide any sag about your neck and chin and look fabulous in photos.
Keep Your Mind Sharp As A Tack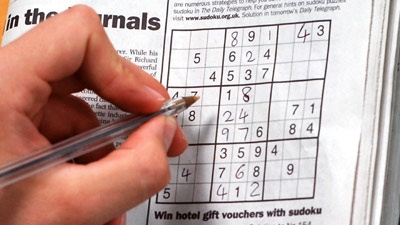 Doing sudoku or crossword puzzles will keep your mind shape. Many people forget that the mind needs exercise too or it will start to fail. There are also some very good (and fun) brain training phone apps. They help improve memory and cognitive ability for any age. Some of our favorite are Luminosity, CogniFit Brain Fitness, Peak, and BrainHQ
Go, Go, Gadget Arm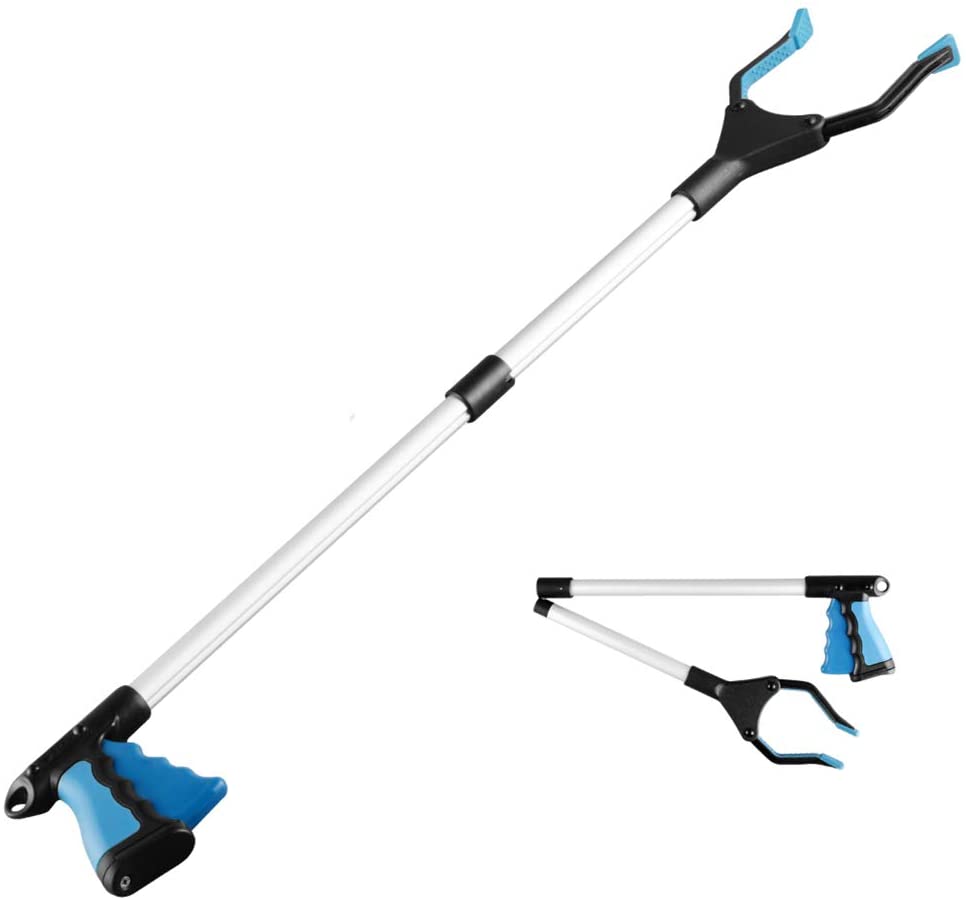 Everyone, no matter what age needs an extension grabber in their house. These are awesome for reaching items in high-up cabinets or picking items up off the ground without bending down. Just make sure to put the lighter items up high if you are going to use the extension grabber to carry them down.
Make Your Throne, More Throne Like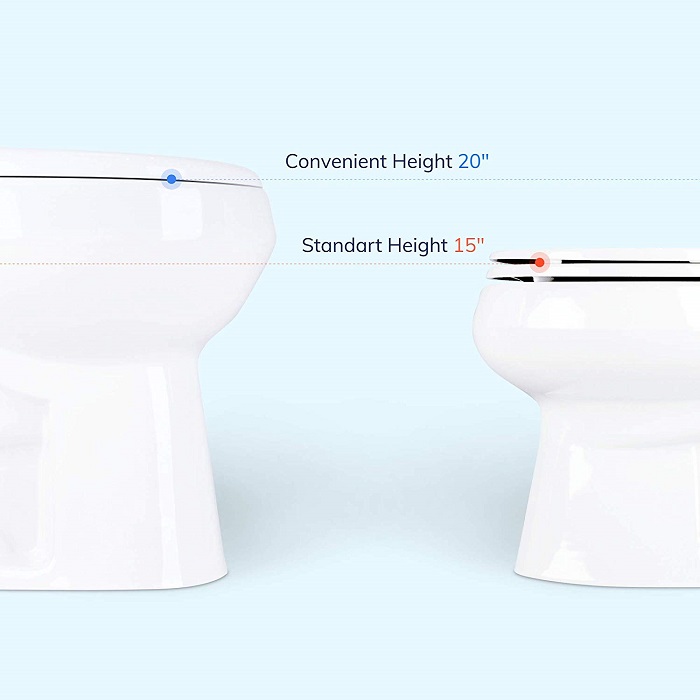 Upgrade your toilet with a comfort-height seat. If you have never sat on a higher toilet, then you are in for a treat. It's so much easier to seat down on and get up from without straining.
Slippery Soap No More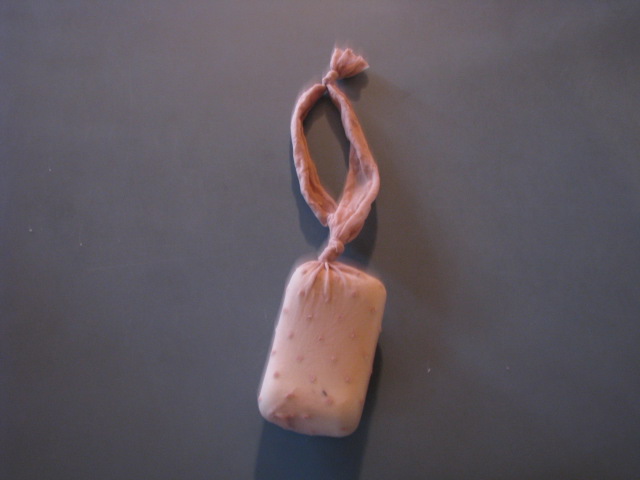 Slip the soap bar into a pantyhose stocking with sheer netting and it will still lather up, but not be nearly as slippery. It also gives you an end to grab so it won't go shooting out of you hand.
Lazy Susan Was A Genius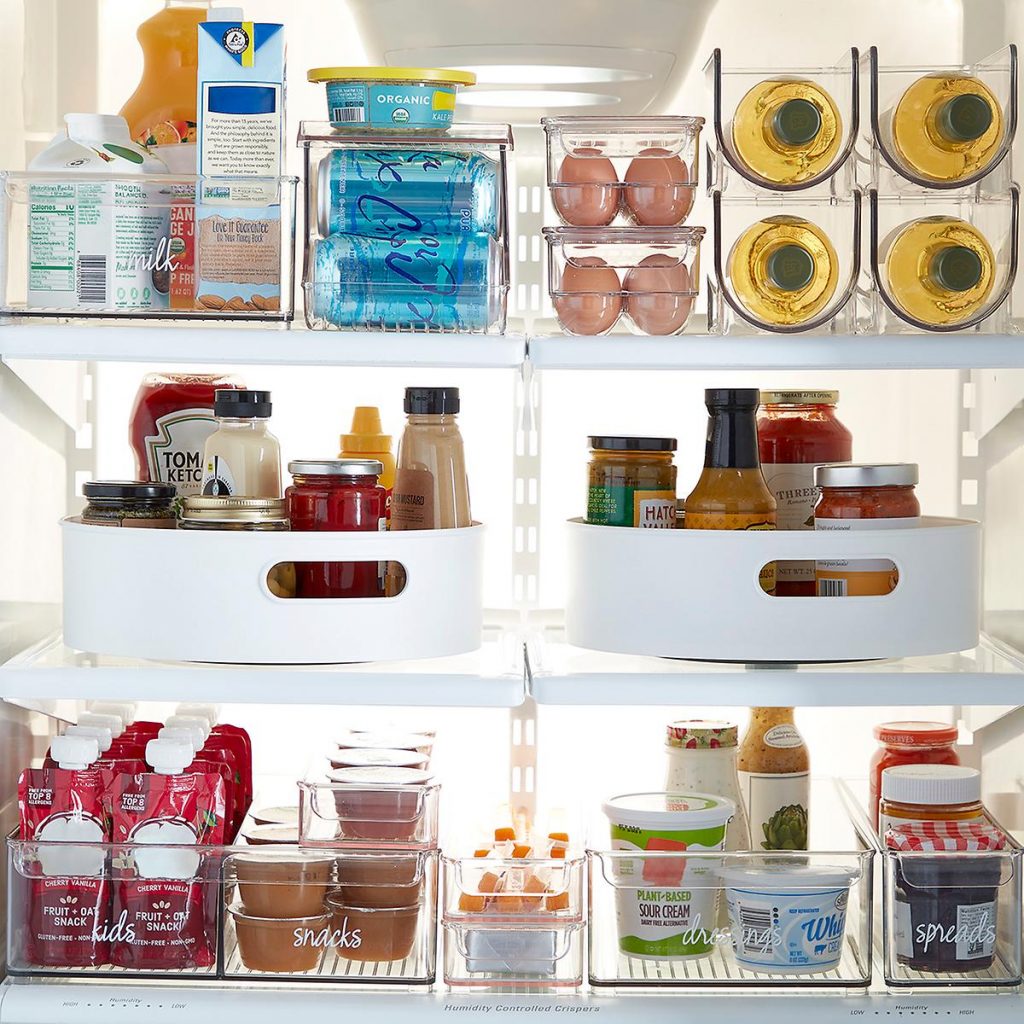 Necessary is not the father of invention, laziness is. This trick doubles as both lazy and practical. Try putting a lazy susan in your refrigerator so you can easily access the items in the back without shifting everything around every time.
Make The Most Used Buttons Prominent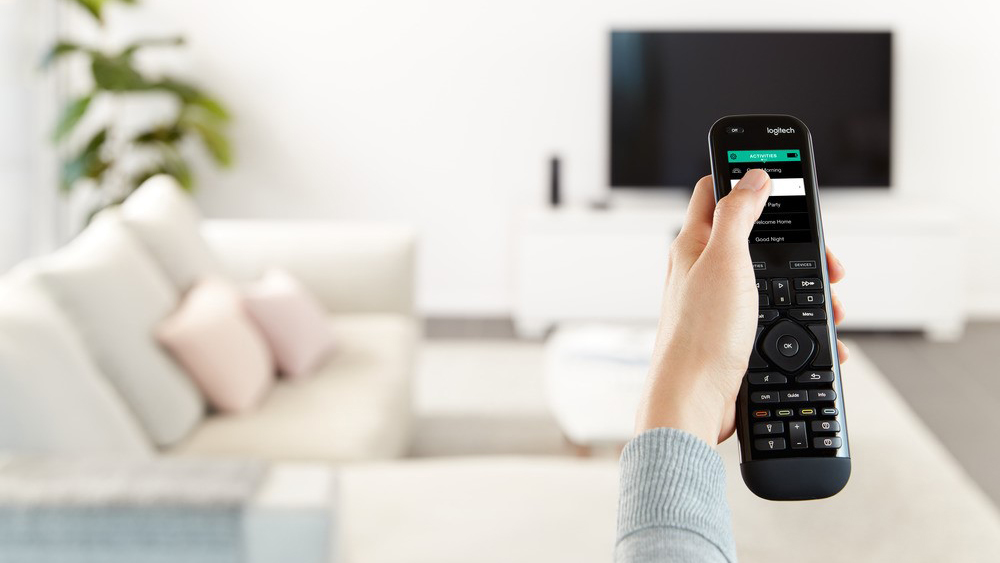 There are so many buttons on remote controls and they all have tiny teeny symbols for what they do. Chances are, you only use like 3 of those buttons. Put raised dot stickers or bright nail polish on the most used buttons and you will more easily find what you need to press. This really helps if you have failing eyesight. This also works for landline phones – add bumps to answer and hang-up.
31 Unique Life Hacks Test
We may not like to admit it but life can be difficult in even the best of circumstances. One of the secrets of making our day-to-day difficulties more tolerable is by looking for easier ways to approach them. By this point in your life, you have probably heard of life hacks. A life hack is a little trick that can be quickly implemented in your day-to-day life to solve a problem. With new life hacks hitting the internet every day, it can be hard to keep up with the real life-changers. Fortunately for you, we are here to help!
Keep on reading to learn about 31 unique life hacks that will change the way you live your life!