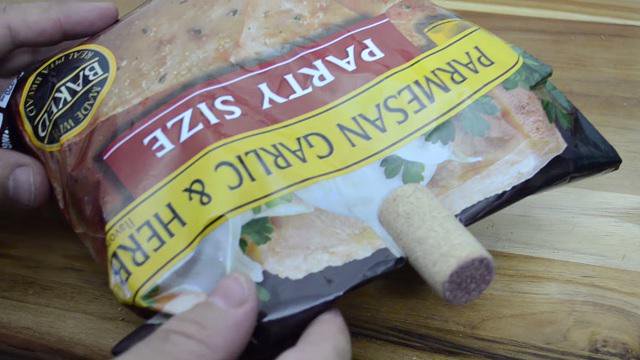 20 Home Hacks That Will Change the Way You Live Your Life!
There are a thousand ways to do something, but only a few ways to do them right. At least, that's what we always thought until the internet arrived. Life hacks have been all the rage since the term was first introduced by a tech journalist in 2004. While the term has gotten old, the new tips and tricks that people invent are as exciting and fresh as you could hope for!
Let's take a look at 20 home hacks that are SURE to change the way you live your life!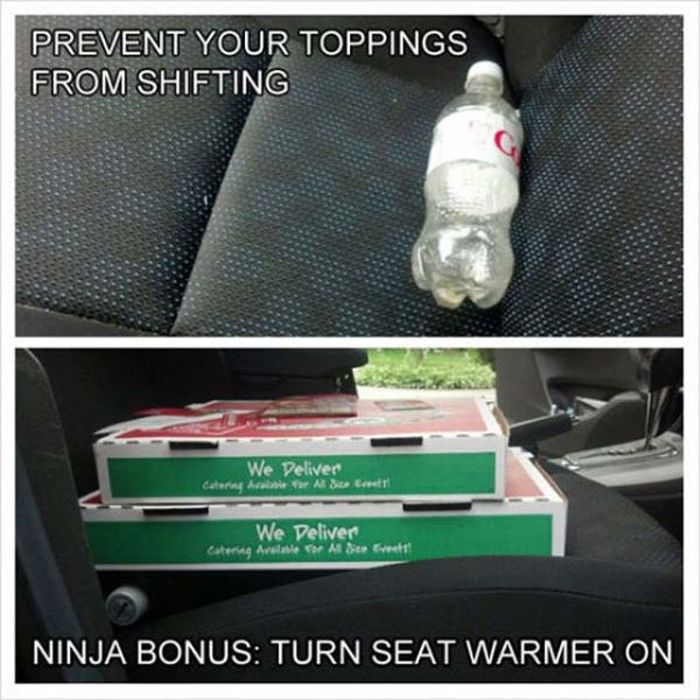 Protect Your Pizza While Driving
There are few things in life more satisfying than driving home with a hot-and-ready pizza on your passenger's seat. Unfortunately, most of us don't have level seats and that means our pizza toppings are also going for a ride during the drive home. Take a swipe at this problem by laying down an empty bottle in your passenger seat. The bottle will keep the pizza level, your toppings in place, and your pie picture-perfect.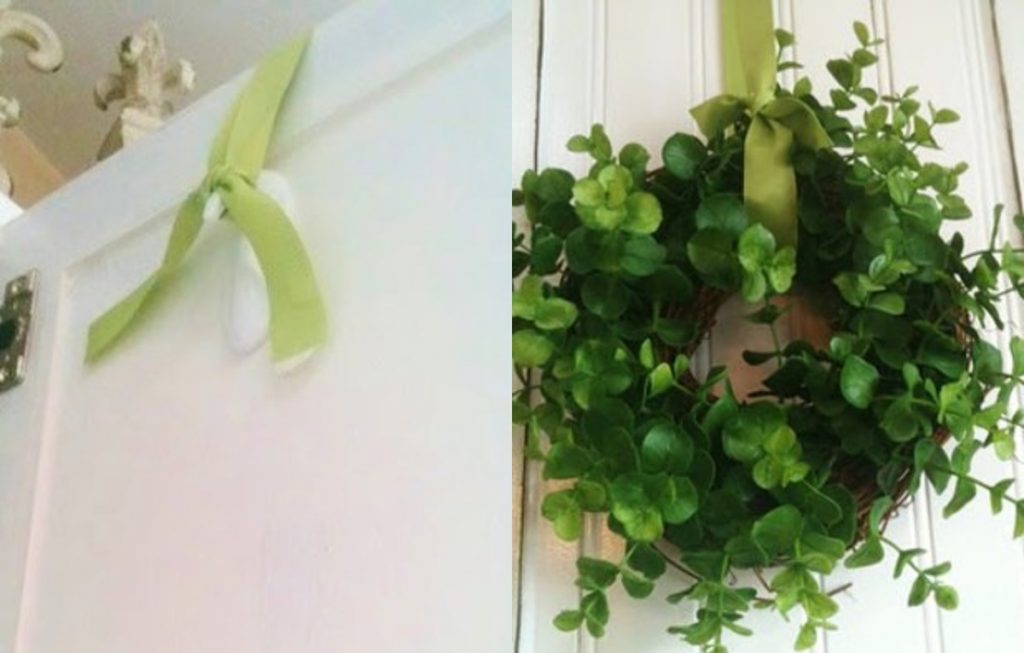 Use Command Hooks to Hang Plants
If you love home hacks, it might be time to make a bulk purchase of your favorite Command Hooks. Command hooks are easy to apply in a variety of places, so they perfect plant-holders when affixed to your door.
Stick the command hook near the top of your door. Attach a ribbon from the plant to your command hook and now you have a perfect yet simple decoration!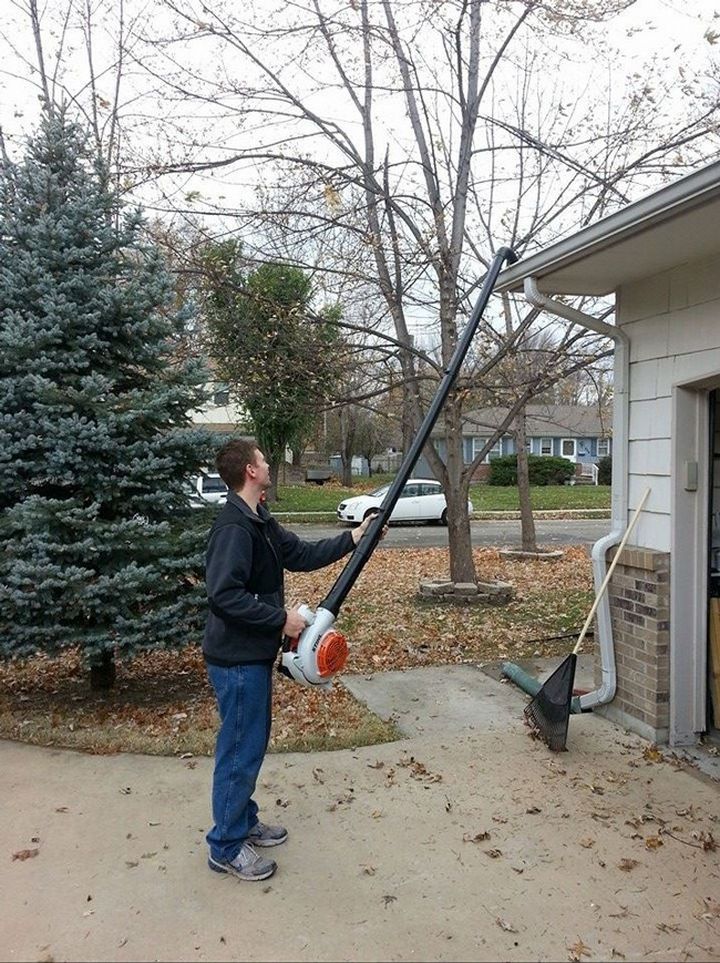 PVC Gutter Cleaning Device
Nobody likes wrestling with gutters during Fall, so make the job easier than ever with some PVC pipe and a lawn blower. With just a little of effort, we can create the ideal blowing device to rid ourselves of clogged gutters forever. Just make sure that nobody is nearby when you turn your lawn blower on, it could get messy!
Sure, yard work is fun but let's take a look at a few places we can improve our home inside, as well!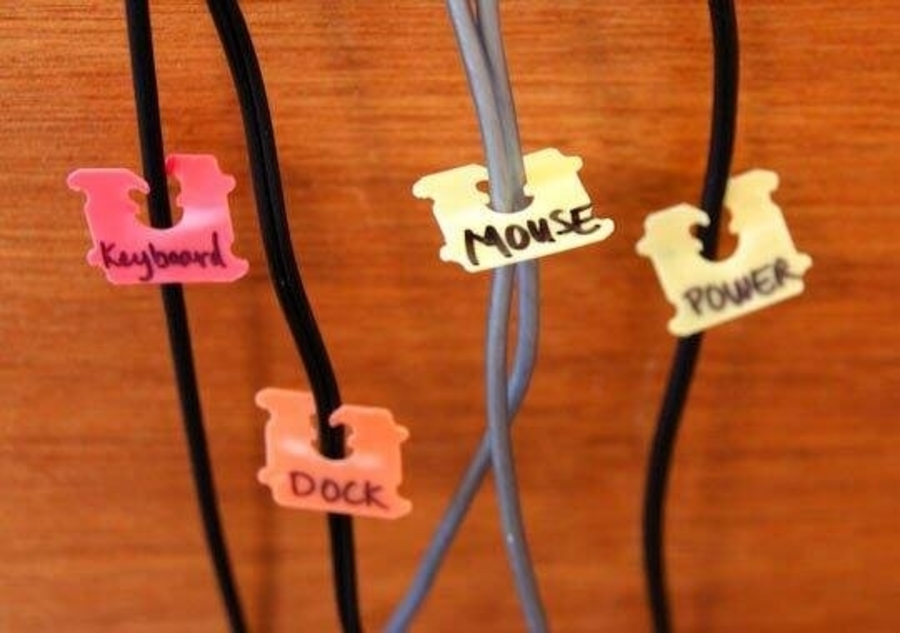 Fun and Simple Cord Labels
For the office workers among us, take back control of your cord organization with these nifty DIY cord labels. Simply grab the old plastic tags that came with your bread bags and label them as you see fit. These tiny labels fit anywhere, and they can make quite the difference when it comes time to organize, especially with so many new devices on the market!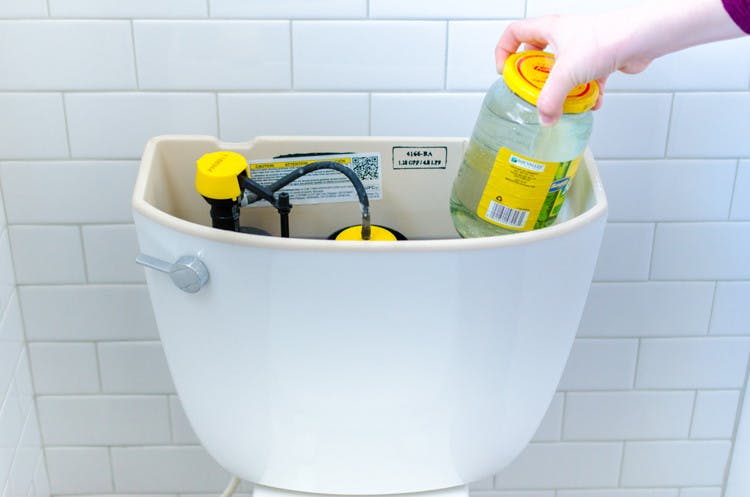 Save Water With a Jar In Your Toilet Tank
There are few things in life better than saving money with a simple adjustment to our routine. By adding a glass jar or even a heavy brick to the back of our toilet tank, we can save money by limiting water waste. It's true! The brick or jar will raise the water level in the tank, thus taking less water per flush. Who doesn't want to get their water bill under control?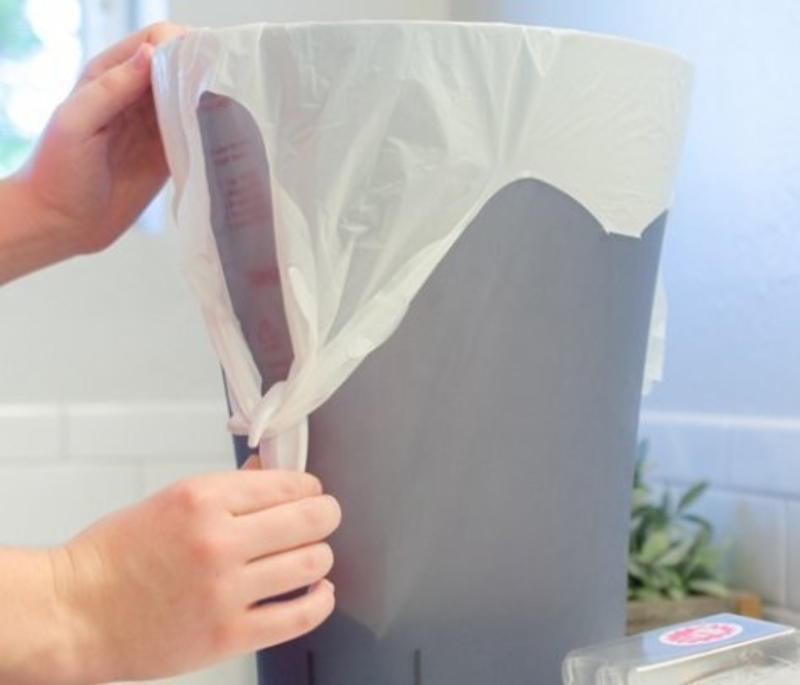 Lock-In Garbage Bags With Command Hooks
There's nothing quite so annoying as a garbage bag that keeps riding up the side of the bin. You can make sure that problem is a thing of the past in your life through the simple application of command hooks. Affix these cheap command hooks to the side of your garbage bin before tucking the bag behind the hook.
Where else can we make life easier with clever home hacks?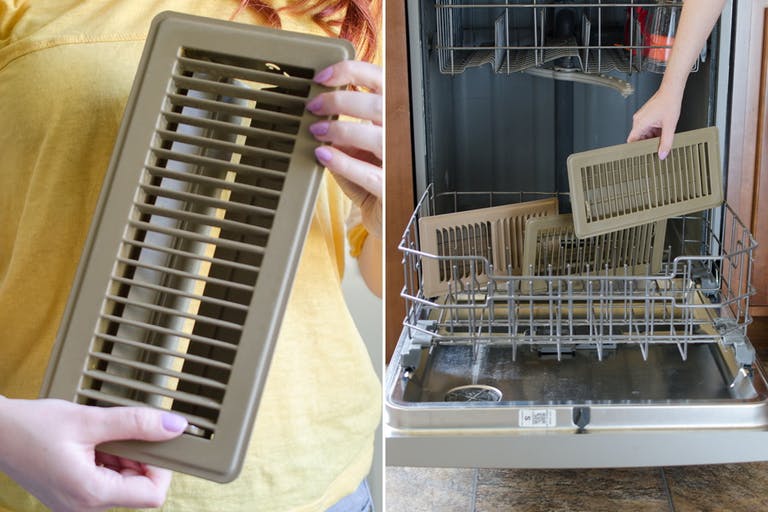 Wash Your Vent Covers With Ease
Take a moment to ask when the last time you washed your vent covers was. We'll wait. If you are like most of us, you probably haven't spent much time cleaning your old air conditioning vents. These metal surfaces collect a ton of dust and germs, so throw them in your dishwasher for deep cleaning.
After the vents have washed in the dishwasher, take some time to blowdry the excess moisture before reinstalling.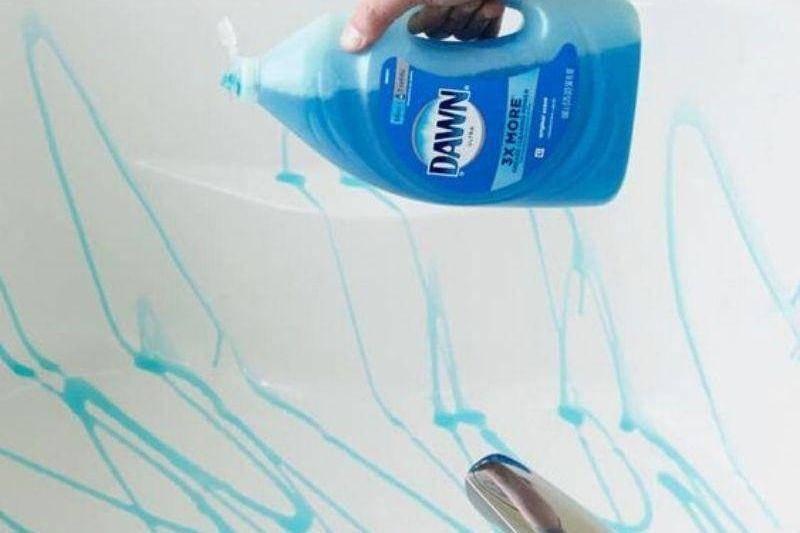 Clean Your Tiles With Dish Detergent
We typically shop for the hardiest dish soap possible to clean the surfaces of our bowls, plates, and silverware. With that being said, dish detergent can go a long way toward cleaning our bathroom tiles. All-purpose dish detergent can be applied in a layer over the shower or tub in our bathroom. Let the detergent sit overnight before scrubbing the mixture away in the morning. With a bit of luck and some elbow grease, you might have just found the cleanest bathroom ever!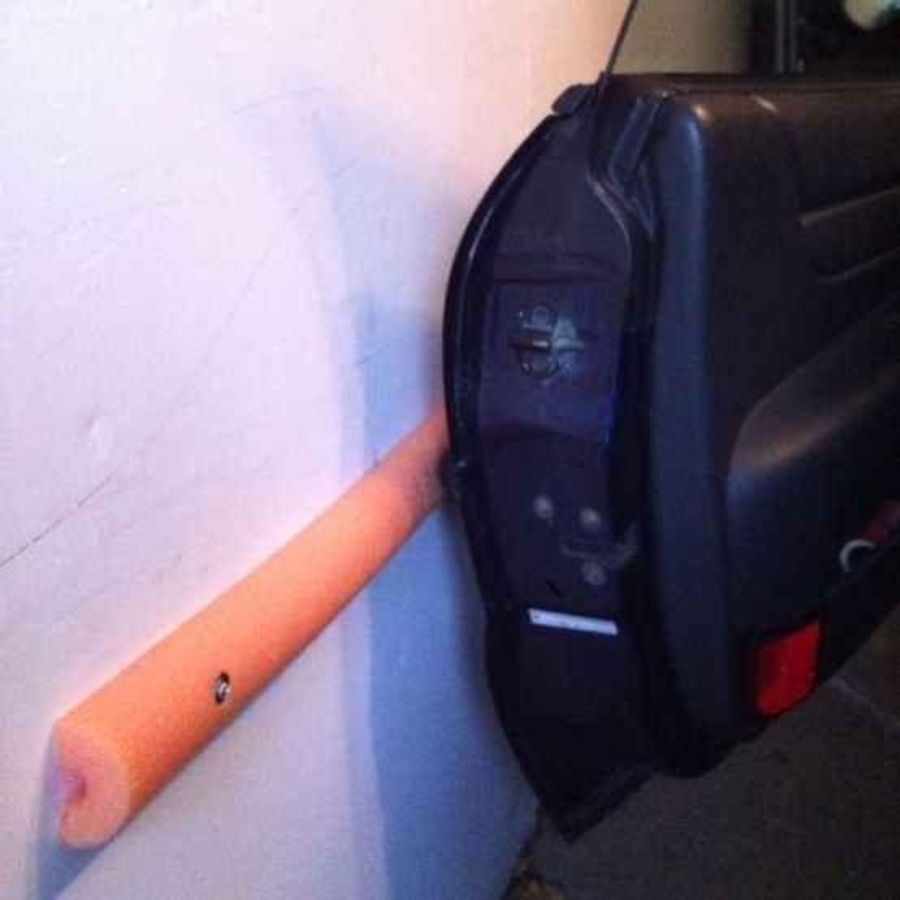 Protect Your Garage With Pool Noodles
Tight garages can end up causing quite a few problems, not just for your car but for the walls of the building. Do away with two problems at once by installing pool noodles along the walls of your garage. These noodles will protect your garage walls as well as the door son your vehicle. For extra clarity, consider using glow-in-the-dark pool noodles at night!
Who said buying a box of pool noodles was a waste of money?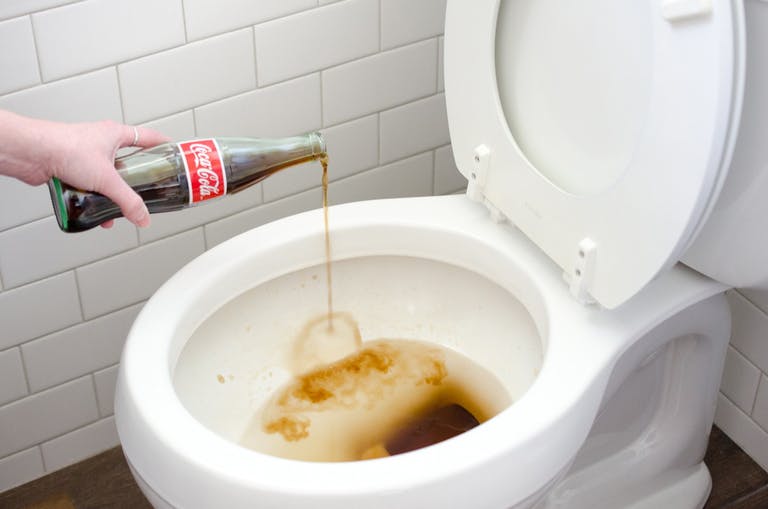 Make Your Toilet Sparkle With Cola
There are few things in life more dissatisfying than a dirty toilet, at least when it comes time to clean our homes. Dirty toilets don't have to be massive hurdles to our day. All we need to do is pour some of our favorite household colas into the toilet bowl. The acid within the drink will quickly work to tackle stains.
Let your cola-toilet-cleaning mixture sit for roughly an hour or so before scrubbing thoroughly and flushing.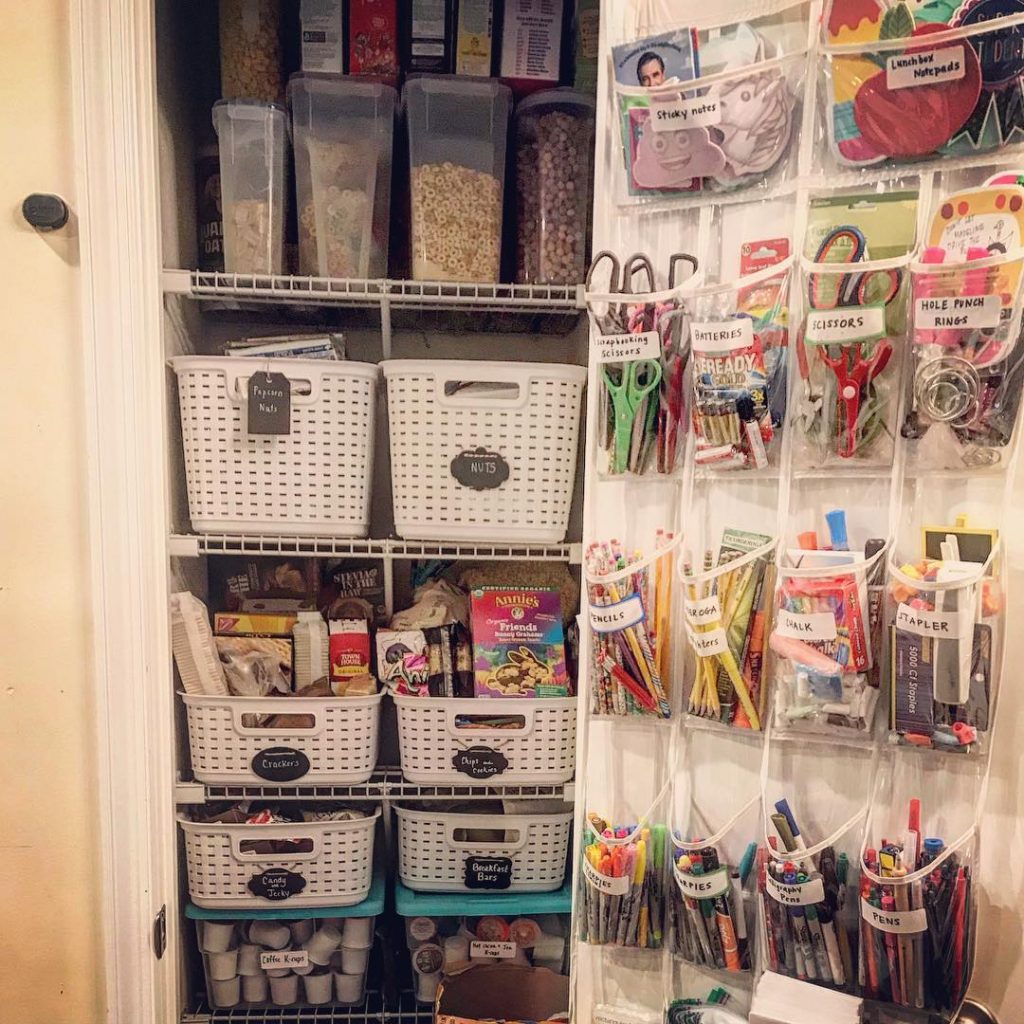 Shoe Organizers Are Storage Superstars
Even if you don't have a massive shoe collection, you might want to consider buying up some shoe organizers. These handy closet-hanging organizing tools are ideal for giving extra life (and storage) to essentially any room. We like to use storage organizers for pantries and craft closets as they provide the most useful in those contexts.
How can this quick-and-affordable storage solution impact YOUR life?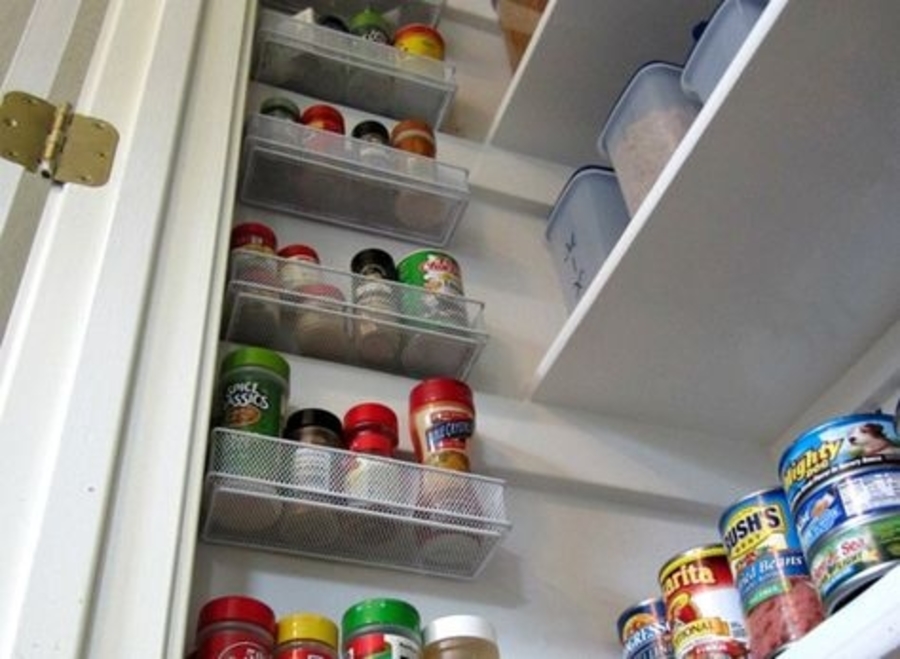 Modify Your Pantry With Desk Organizers
While we are in the pantry we might as well set our sights on our spice rack. Spices make all the difference in the world when it comes to cooking, but they can quickly demand too much of our storage space. Consider adding desk organizers to the walls of your pantry to give space for those delicious spices.
For extra fun, get creative with the color of the desk organizer that you choose to add to your pantry!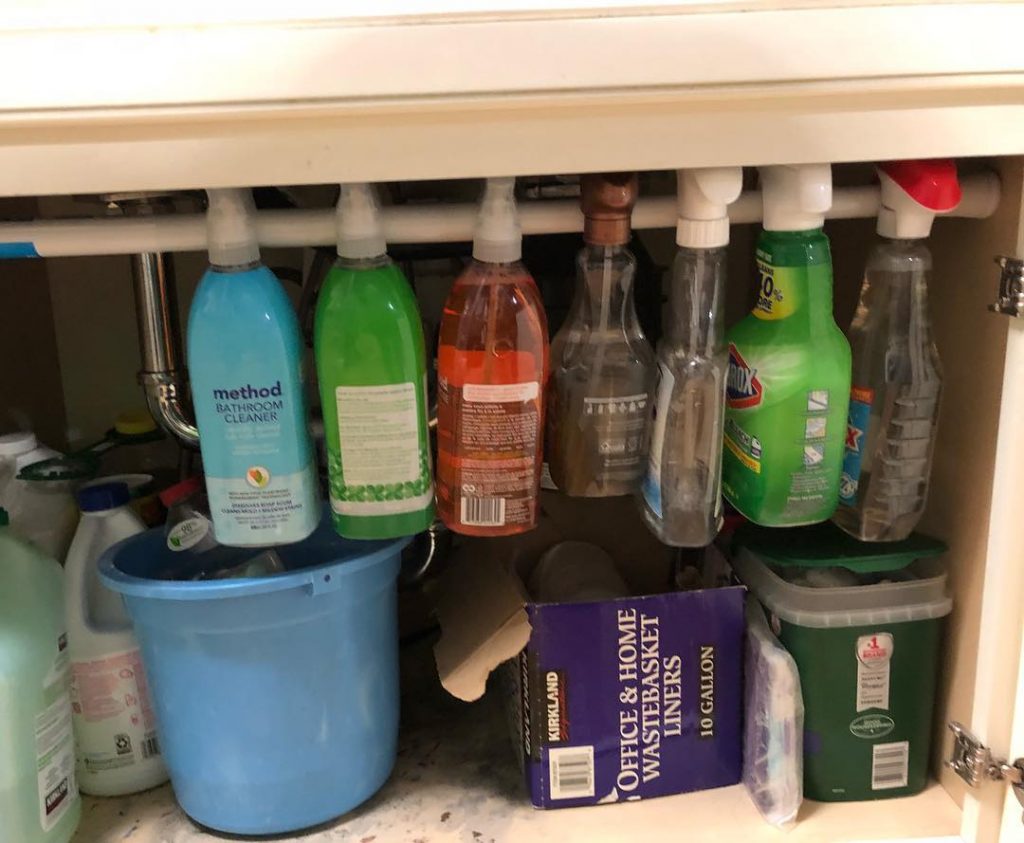 Create Under Sink Storage With a Tension Rod
One look under most sinks is enough to send the organizational-minded among us scrambling for the hills. We've all had nightmarish storage situations at one point or another, but we don't have to deal with them anymore. With nothing more than a tension rod, we can quickly create effective and affordable storage solutions pretty much anywhere in the home.
For our part, we find that tension rods below sinks provide ideal storage for the plethora of chemicals that end up in our storage.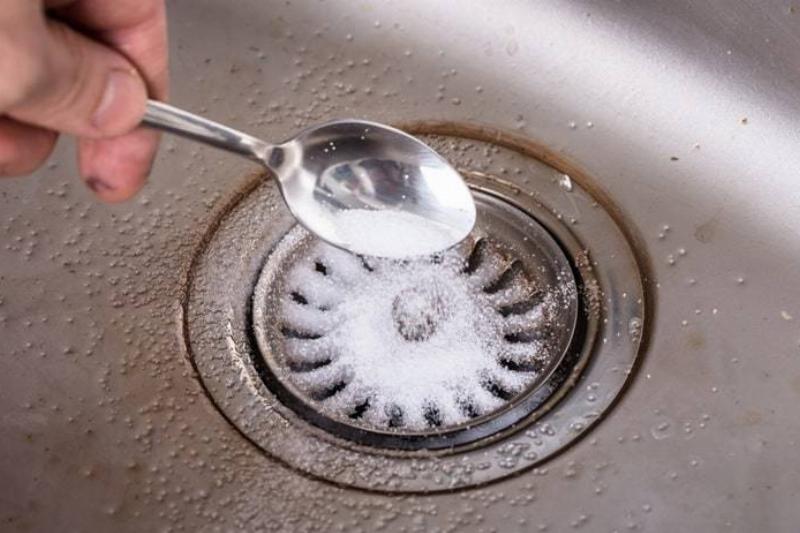 Unclog Your Sink With Salt Overnight
Salt has long been revered for its anti-clogging properties. If you have noticed that your sinks are starting to drain slowly, you can use roughly 1/2 a cup of salt with around 1 cup of baking soda to address the issue. Mix the two powders together before pouring them down your sink.
Let the salt and baking soda mixture sit in your sink for up to six hours before running hot water to flush the mixture. Repeat as often as needed until you are happy with the results.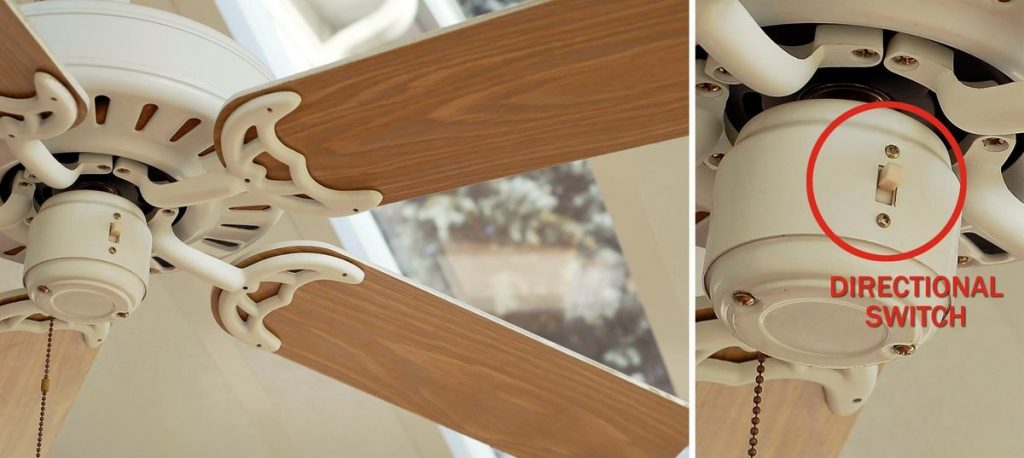 Change Your Fan's Direction During Winter
If you paid much attention during science class, you would know that hot air rises while cool air tends to fall. During the winter months, we can change our ceiling fans to better keep us warm by flicking the 'directional switch'. This switch will flip the direction that the fan blades turn, thus pushing warm air from the ceiling back toward the floor.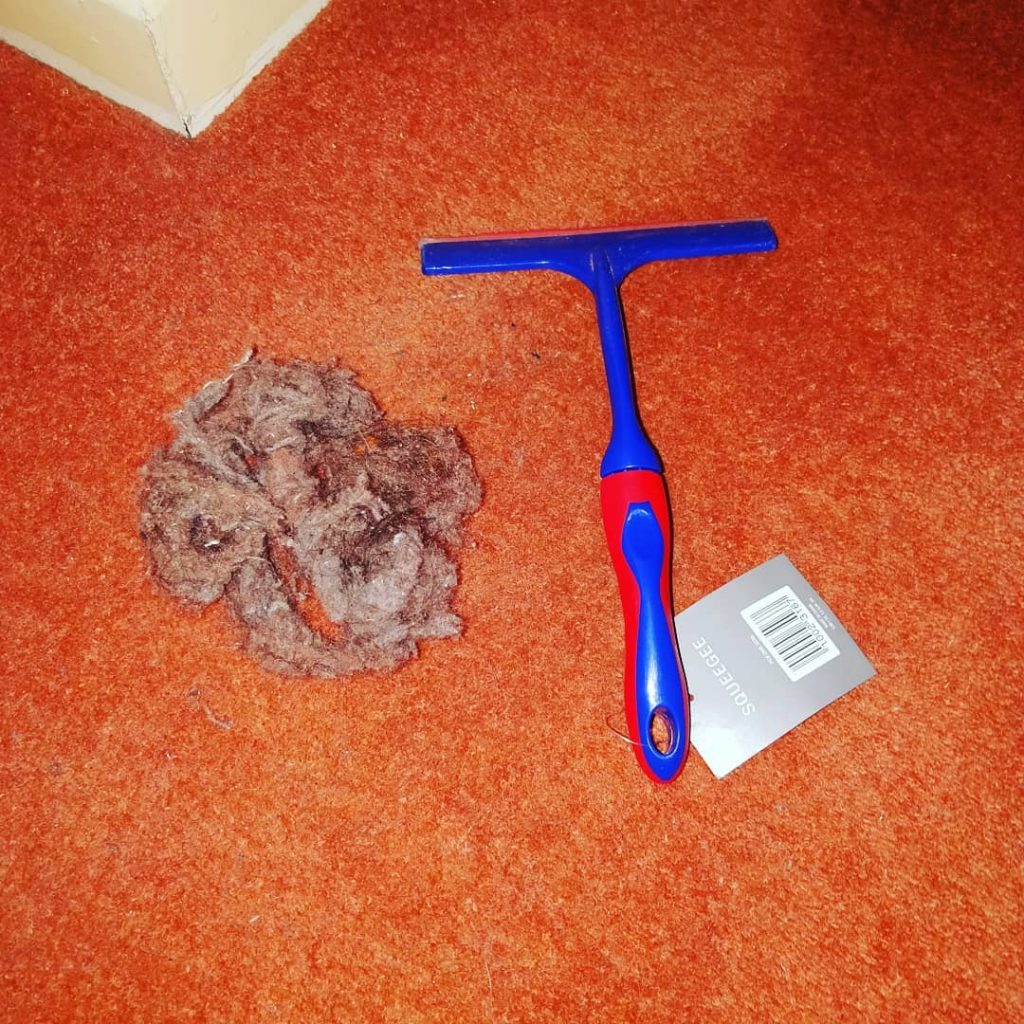 De-Fur Your Home With a Squeegee
Who doesn't love the furry companions in their life? Well, if your carpet could talk then it would probably complain about our cats and dogs. While fur can accumulate quickly, we don't have to let it stay so long as a squeegee is nearby. While vacuuming does a great job, using a squeegee can help to loosen excess hair that would not otherwise have been vacuumed.
Now we just have to figure out how to make Roomba hold a Squeegee…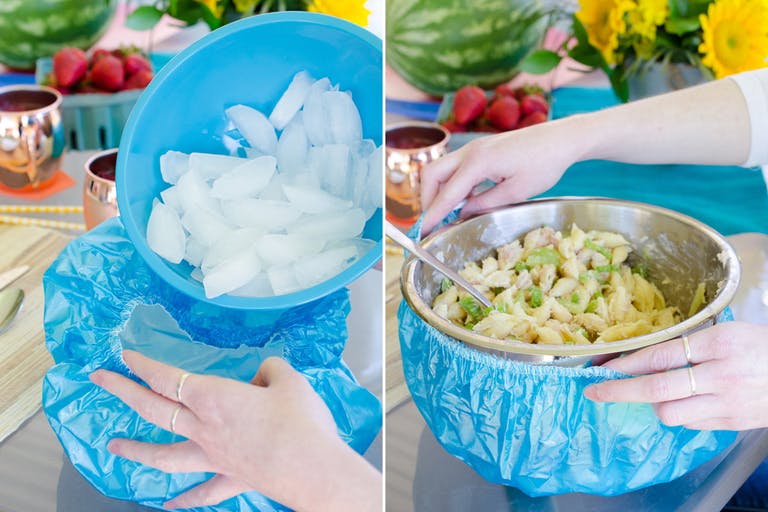 Keep Dishes Cold With a Shower Cap
This is a particularly useful life hack for picnics in the park. It is easier than ever to keep your cold dishes cool with nothing more than a shower cap and some ice. Fill the shower cap with ice before nestling your bowl of food inside it. The shower cap will keep the ice from melting and spilling everywhere while also directing the cold air toward your food.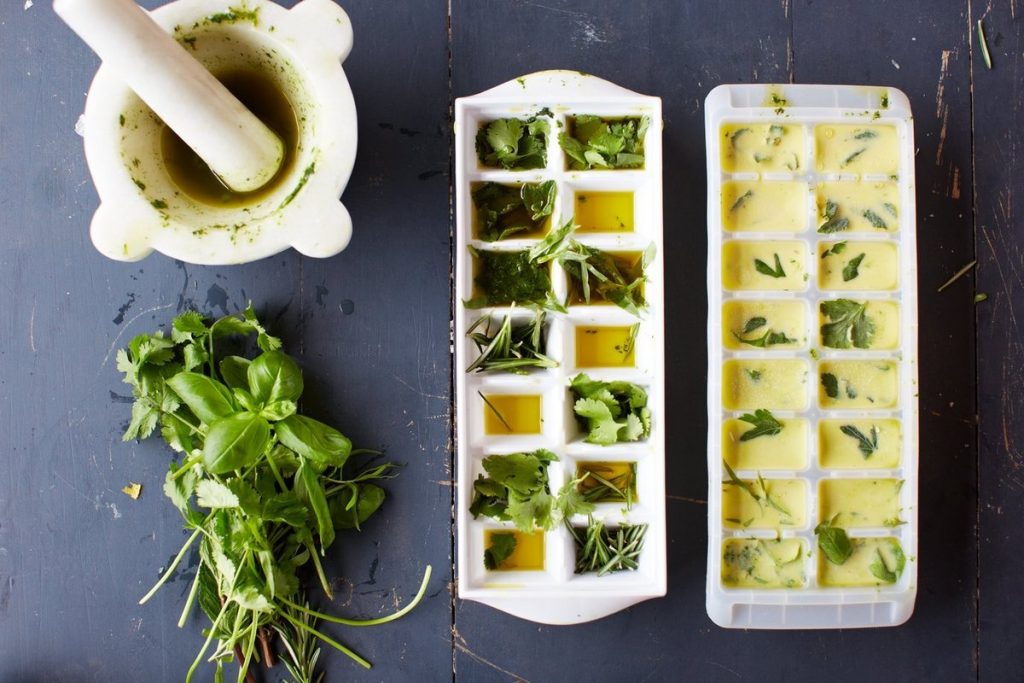 Prepare and Store Your Favorite Herbs
Do you love fresh herbs? Do you want to keep herbal mixtures at the ready for all your cooking needs? Consider taking your fresh herbs and freezing them in olive oil. With fresh herbs frozen in olive oil, all you have to do is grab a cube or two for use in the kitchen. This keeps your herbs fresh and your cooking process smoother than ever.
To make life easier, consider chopping down your herbs before freezing them in the olive oil of your choice.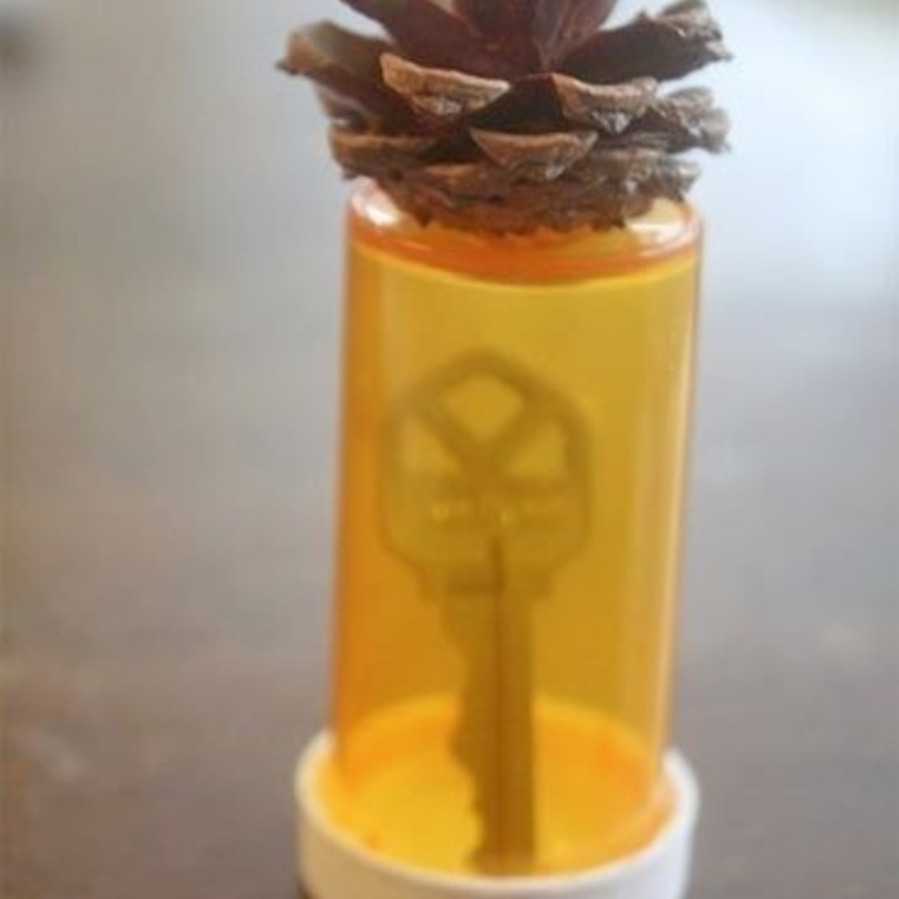 Stash Your Spare Key Like a Spy
You never really think about having a spare key until you need one. So when the time comes to get inside your home after getting locked out, make sure to have your spare Spy Key at the ready! Simply put your spare key inside a pill bottle before gluing some sort of natural decoration to the top, such as a pinecone! Now you can bury the pill bottle anywhere in your yard with some natural foliage to conceal it.
If your spare key gets stolen by a squirrel, you probably didn't bury it deep enough!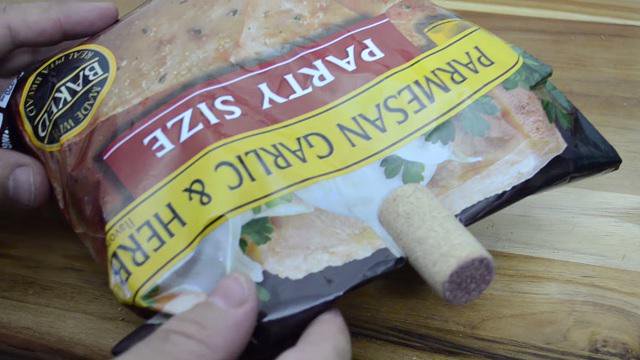 Introducing the Wine Cork Chip Clip
If you find yourself in the rare position of having too many wine corks and not enough chip clips, we have quite the solution for you! Rather than allowing our favorite chips to go stale without a chip clip, we can take a household wine cork and turn it into a chip clip of choice. Merely split the wine cork halfway down the middle. Affix the cork to your bag as a sort of clamp and you'll have fresh crunchy chips for weeks to come.
31 Unique Life Hacks That Will Change Your Life
We may not like to admit it but life can be difficult in even the best of circumstances. One of the secrets of making our day-to-day difficulties more tolerable is by looking for easier ways to approach them. By this point in your life, you have probably heard of life hacks. A life hack is a little trick that can be quickly implemented in your day-to-day life to solve a problem. With new life hacks hitting the internet every day, it can be hard to keep up with the real life-changers. Fortunately for you, we are here to help!
Keep on reading to learn about 31 unique life hacks that will change the way you live your life!