25 Fitness Tips That EVERY Gym Enthusiast Needs to Know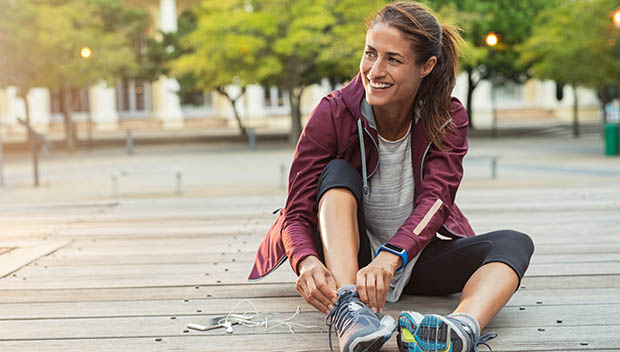 Every great journey begins with a single solitary step. In the fitness world, we begin our journey toward health and wellness in earnest when we begin putting in the work. As many newcomers to the world of exercise have come to realize, simply working hard will not always lead to direct and effective results. Do you feel like you are hitting your limits, spinning your tires, or otherwise stalling out with your fitness progress?
To enjoy a more successful journey toward your fitness resolutions, consider incorporating 25 of these secret fitness tips that every gym enthusiast needs to know!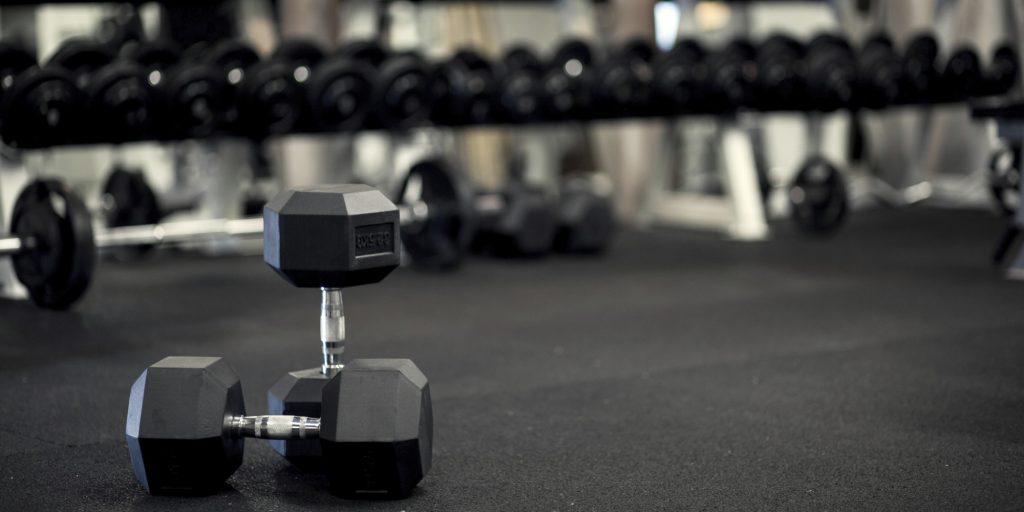 1. Work Your Way Up the Weights
Getting into shape through exercise and fitness requires an understanding of the journey along the way. You don't start your weight lifting journey by going straight for the heaviest deadlift you can handle. Instead, slowly work your way up in weight until you are failing at roughly 30 to 40 seconds into your set.
The process described above is known as time under tension and is ideal for stimulating muscle growth.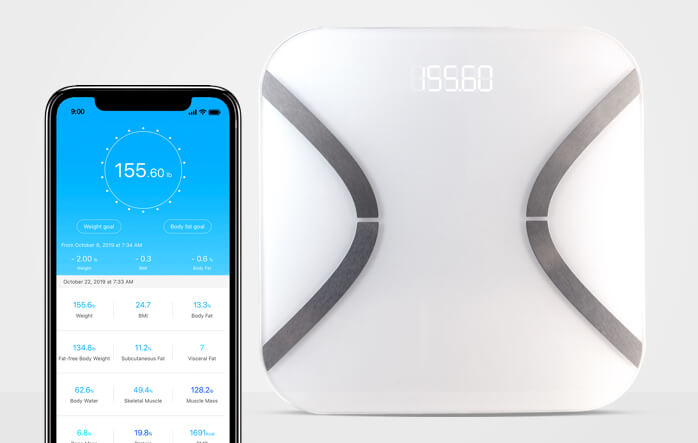 2. Figure Out What Works For Your Body Type
You have probably read a thousand of those success stories that talk about trying every fad diet & every fad workout and having no results UNTIL that one thing. It's true, all our bodies are built different and what works for your best friend, might not work for you. Korescale is a scale that uses biometric sensors to break-down your BMI, body fat, muscle mass, and body water, so you can see where you are hitting plateaus and how to get past them. Plus it's just a really great scale for checking your weight in general. Currently 50% off through the end of the week – click here.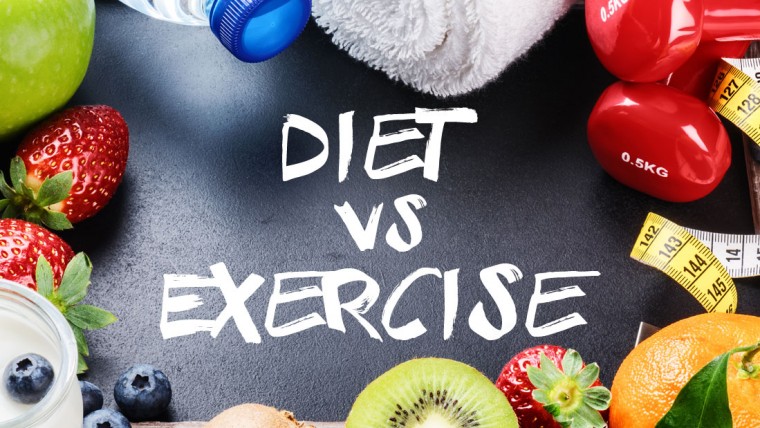 3. You CAN'T Outwork a Bad Diet
Spend more than five minutes with any personal trainer in the world and you will quickly learn the importance of dieting. Food isn't just what fuels our body, it is what our body needs for us to reach all of our goals. A balanced meal consisting of complex carbohydrates, lean protein, and healthy fats can contribute toward success in the weight room and in life.

4. Purchase A Heart Rate Monitor
Whether you are trying to gain muscle or burn fat, a heart rate monitor can be a tool of expediency. Heart rate monitors can be used with mobile fitness trackers to track and analyze the intensity of your workout routine. Keeping your heart rate in the right range can lead to more productive fitness sessions.
Use a fitness tracker and heart rate monitor combined to maximize the impact of your effort at the gym! Our favorite is KoreTrak because it's affordable, but also has all the functions of something fancier – like an Apple Watch. Koretrak monitors heart rate, blood pressure, blood oxygen level, tracks steps, tracks calories, text message alerts, missed calls, find your phone, and time / weather / location. Click here for a KoreTrak Discount Code.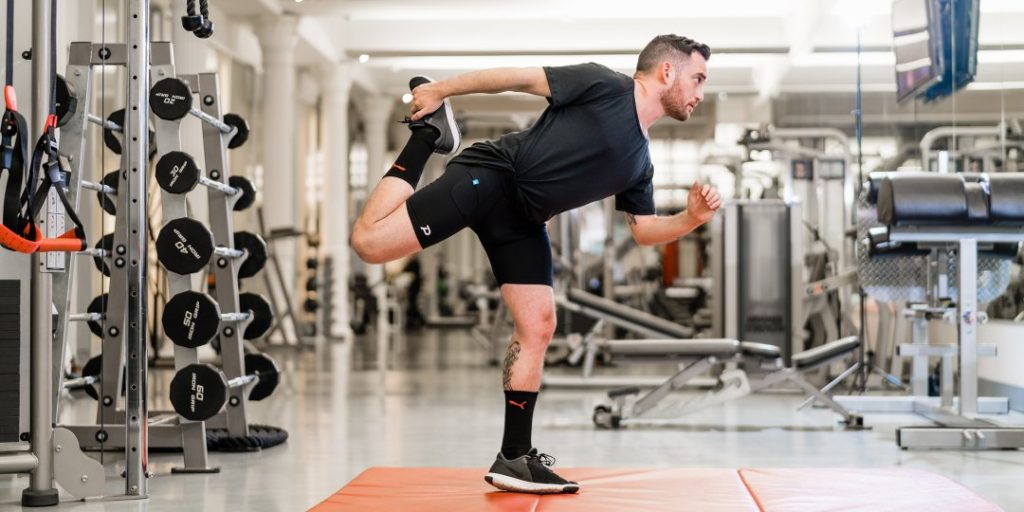 5. Target A Wide Range of Motion in the Gym
Did you know the best way to get the most out of your workout is by targeting exercises with a full range of motion? It's true! When you target exercises with a wider range of motion, your muscles are forced to do more work per rep. This effort leads to more muscle tissue breaking down by the end of the workout, thus leading to more gains!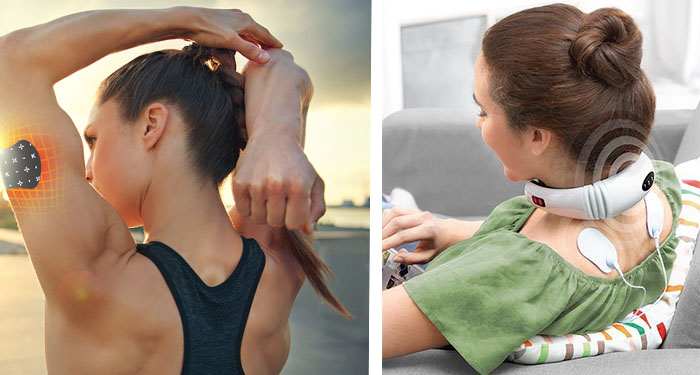 6. Relax And Let Your Muscles Recover
As your workout, your muscles strain and pull apart. Your body recovers from this by "refusing" the fibers and making them bigger and strong – hence the term – building your muscles. It's important to allow your body recovery time. Hydration, stretching, a warm bath, and massage are all great ways to speed up recovery. Two products we like that can help with any pain + speed up recovery are NeckRelax and Kaydia Patch
Neck Relax makes a great product that helps you loosen and relax your body hands-free. You strain your neck more then you think when lifting and moving – clenching your jaw, etc. They are running a special for 50% off here.
Kaydia Patch we actually wear while doing cardio and when recovering. It's a patch with nano technology that targets pain. It's reusable and helps you keep a clean regiment (no pain pills), but without suffering through recovery days. They are also running a discount this time of year – click here for the discount code.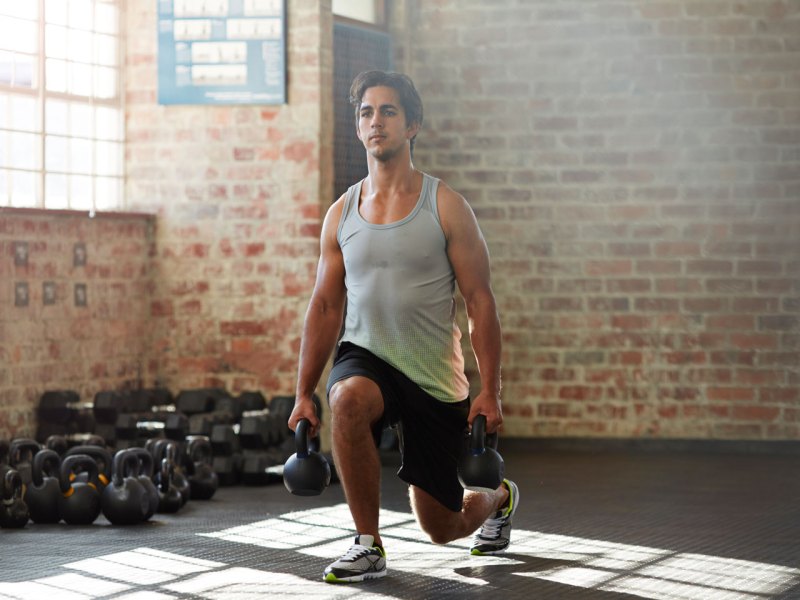 7. Get Comfortable With Exhaustion During Workouts
Endurance training focuses on total effort during a concentrated period of time. The goal here is to completely exhaust our muscles, so we have to prepare for exhaustion from the get-go. Pullups, pushups, squats, and rows are all great lifts to really push ourselves while defining our endurance capabilities.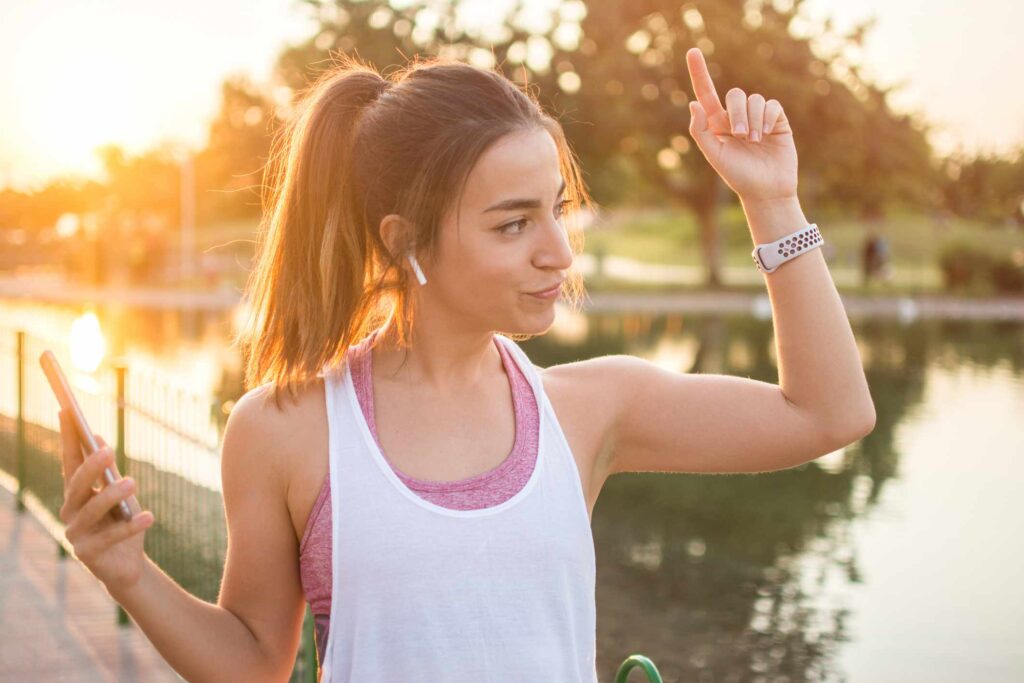 8. Get In The Groove
Seriously, pump those jams. Research has shown that listening to music while working out can put you in a better mood, make you workout longer, AND increase you stamina. Since most newer phones don't have a headphone jacks, it's time you went wireless. DangoBuds are our pick for quality, affordability and style. Discount available here.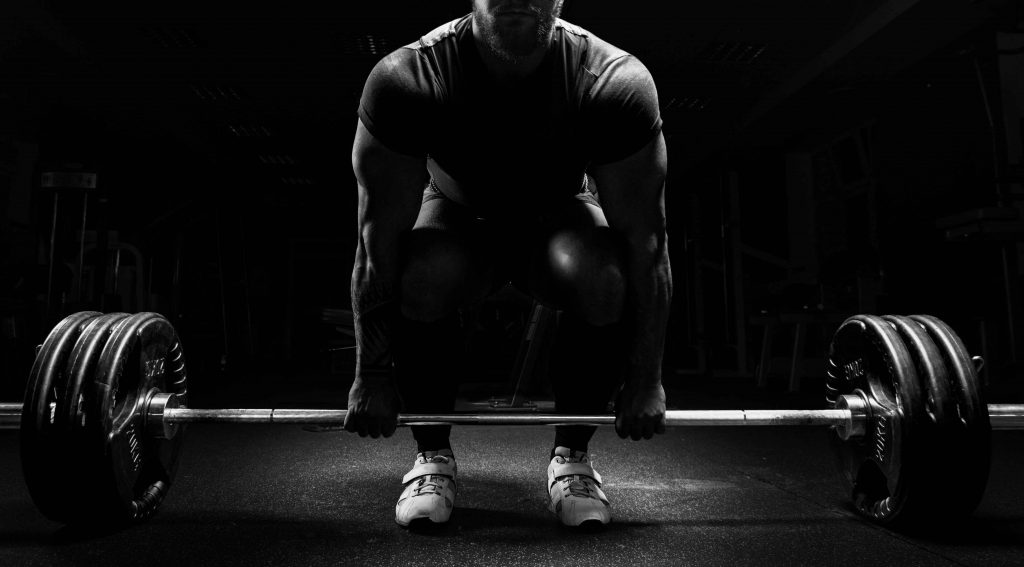 9. Strength Comes From Your Lower Body
If we really want to find results in the gym then we are going to have to attack our lower body with compound lifts. Compound lifts like squats, hip sleds, and deadlifts all do a great job of targeting stubborn fat. Additionally, your lower body is where the majority of your strength comes from and these exercises will prove it!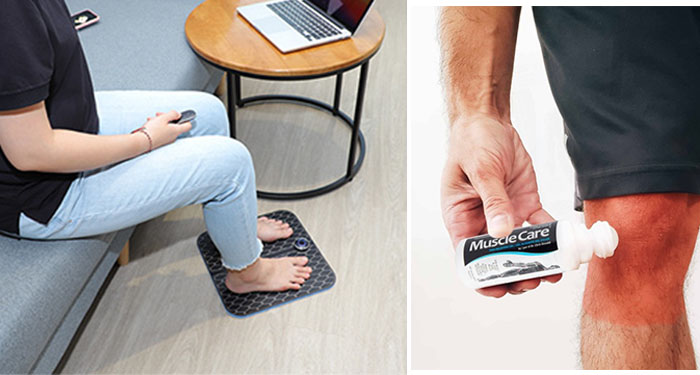 10. So Nice, We Listed It Twice – RECOVERY
Recovery really can't be overstated. It is SO important to give your body time to heal and build. We recommend cardio or resistance training on your recovery days so you stay in the routine of working out, but also make sure you apply a muscle pain relief product and get some massages in.
We asked our resident fitness guru, Steve, what his two recovery secrets are and he said Muscle Care and LaidBack.
MuscleCare is a roll-on pain reliever for muscles. "It's my secret weapon, most people buy a drugstore brand of pain reliever, but Muscle Care is the real deal. It works fast and actually smells good" said Steve.
"LaidBack," Steve said with a smile and a glance at his feet, "Is a foot massager that provides all over body relief." Steve is actually using LaidBack as we speak, I didn't even notice. He says its great for in the office and his body is so tense after a hard workout that LaidBack really helps loosen him up. Currently on sale here.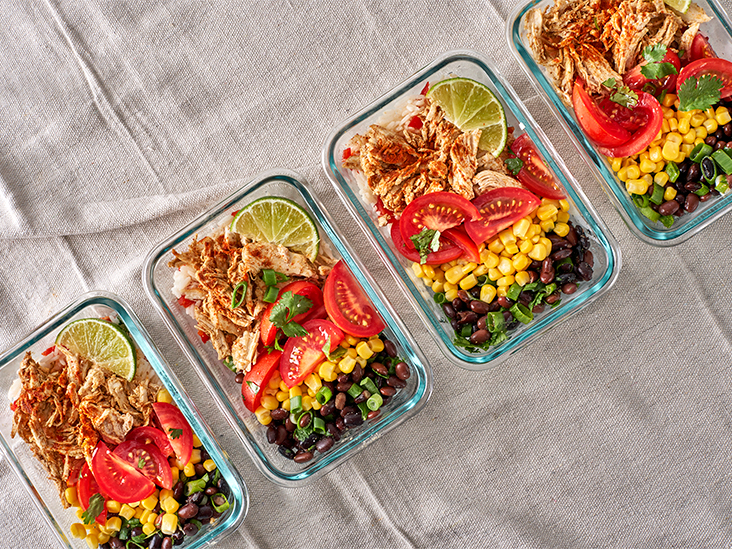 11. Meal Preparation Is the KEY to Success
The easiest way to ruin a great workout is by eating a bad meal. Limit your exposure to impulse purchases and junk food by preparing your meals ahead of time. Pick a day of the week to prepare and freeze all of your meals and you'll never go without!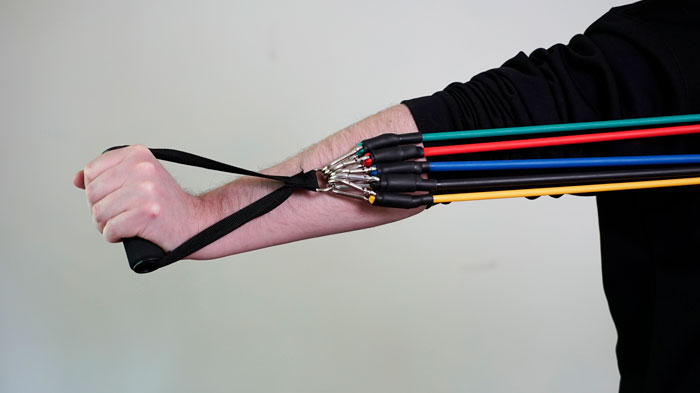 12. Low Impact, High Resistance Training Yields BIG results
Resistance bands are great for low impact, high resistance training. They help you maintain muscle mass and improve flexibility and endurance, while putting low-strain on your body. KoreTense makes some nice resistance bands and they usually have a deal on the package of 5 bands, straps, bag, etc. We like to use the resistance bands on the days we don't make it to the gym.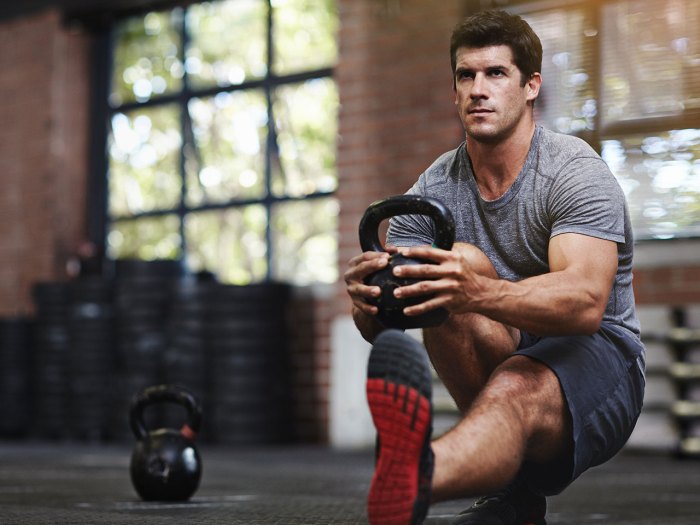 13. Map Out Your Fitness Journey
Before you pick up your first weight or book your first personal training session, take some time to clarify your goals. What are you looking to accomplish? Do you want to trim fat? Build muscle? Improve your cardiovascular endurance? Specific goals will require specific workouts, diets, and supplements. Don't waste your effort by working in the wrong direction!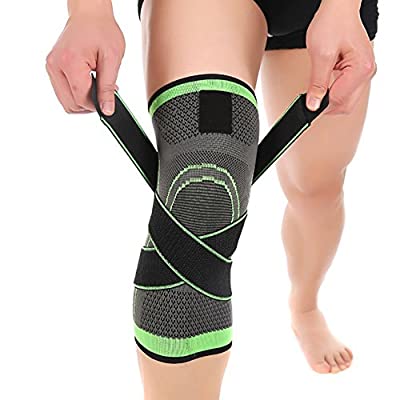 14. Take Care Of Your Knees
As Baz Luhrmann says in his advice filled song, "Be kind to your knees, you'll miss them when they're gone." Exercise can be killer on the knees. They take a lot of the impact, especially when running, fortunately knee braces can both protect them and alleviate any knee pain. Circa Knee was invented by a chronic knee pain sufferer – it's comfortable and let's us take workouts to the next level knowing that our knees are protected.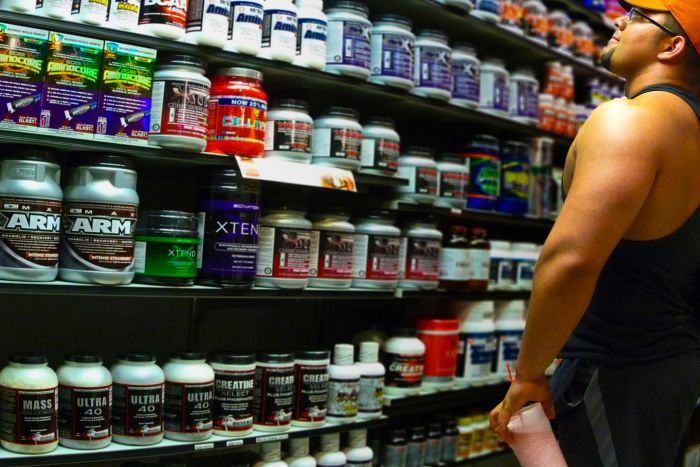 15. Learn Which Supplements Work Best For You
Depending on who you talk to, fitness supplements are either the best things or the worst things to ever happen to the fitness world. While there are countless fitness supplements on the market, there are a few that we would prioritize. Creatine is an ideal muscle-building supplement when used properly. BCAAs also help stimulate quicker muscle recovery.
Talk to your personal trainer to clarify your goals while discussing the supplements that might work best for you.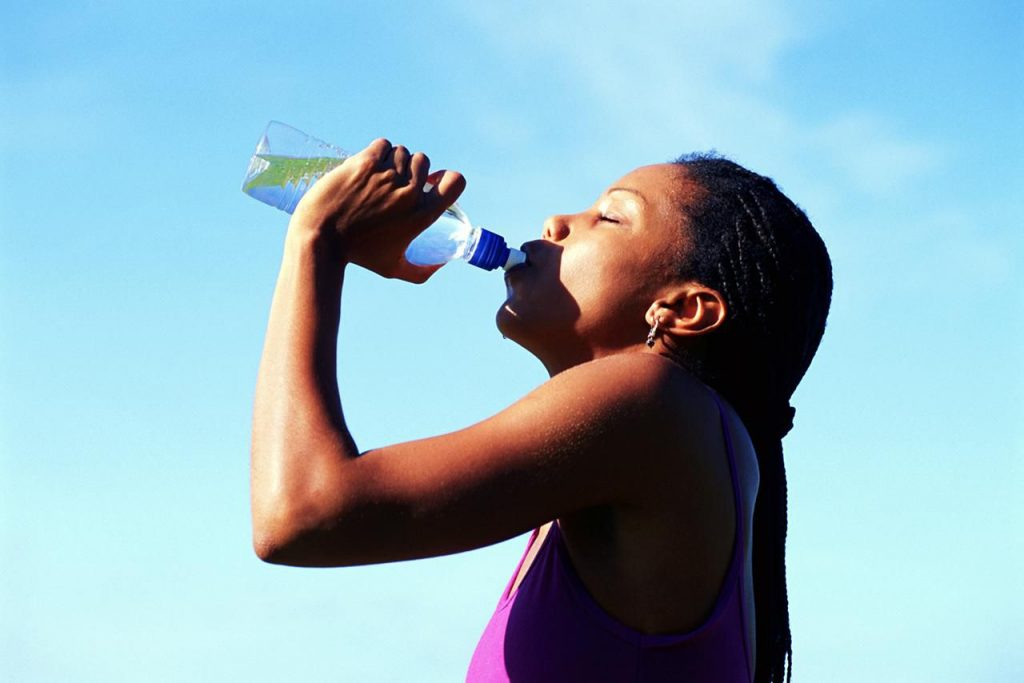 16. Master the Art of Proper Hydration
Did you know that a majority of the country walks around dehydrated during the average day? It's true, far too few of us actually drink enough water to meet our hydration needs and this problem is amplified in the fitness world. Drink enough water to ensure the health of your GI tract so that nutrients are properly absorbed. Active fitness enthusiasts should aim for roughly one gall of water a day.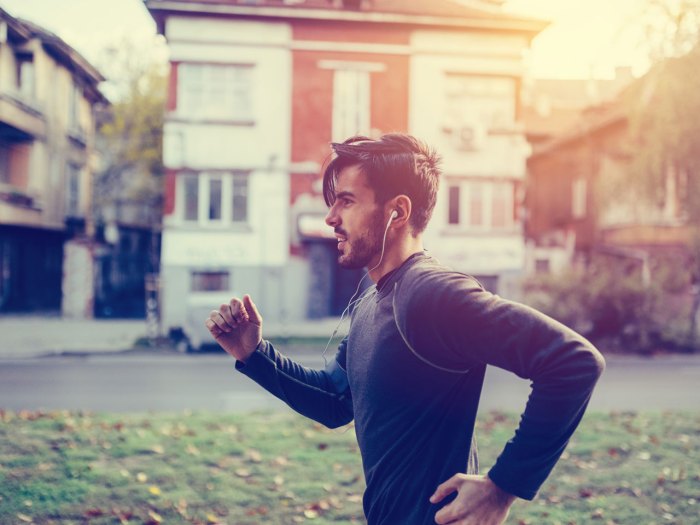 17. Find Your Motivation and Make It Count
When we work on any hard task, it can help to have a motivation to call upon when we begin to struggle. Motivation can take many different forms in the fitness world. Some of us are motivated by a desire to live healthier while others want to sculpt an aesthetically pleasing body. No matter your goals, find what motivates you, and stick to it when times are tough!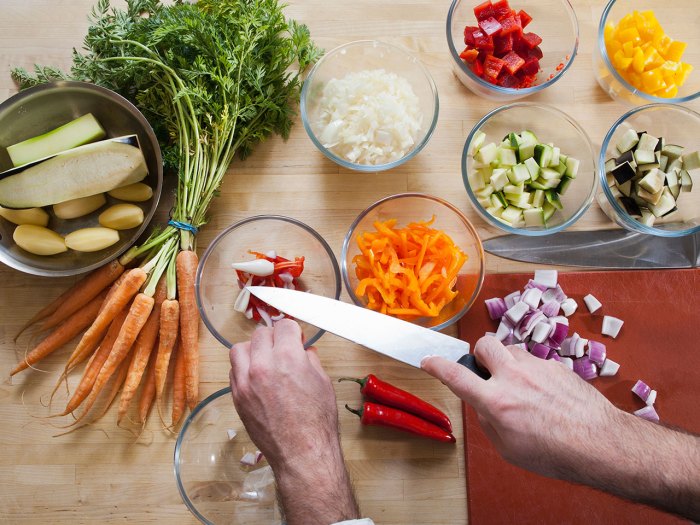 18. Lock Down Your Portion Control
Learn to eat with purpose by paying attention to how your portions look on your plate. Chicken, meat, and fish should stick to portions the size of your palm. Pasta should be portioned out roughly to the size of your fist. In order to promote healthier portion control, consider utilizing smaller bowls or plates to help.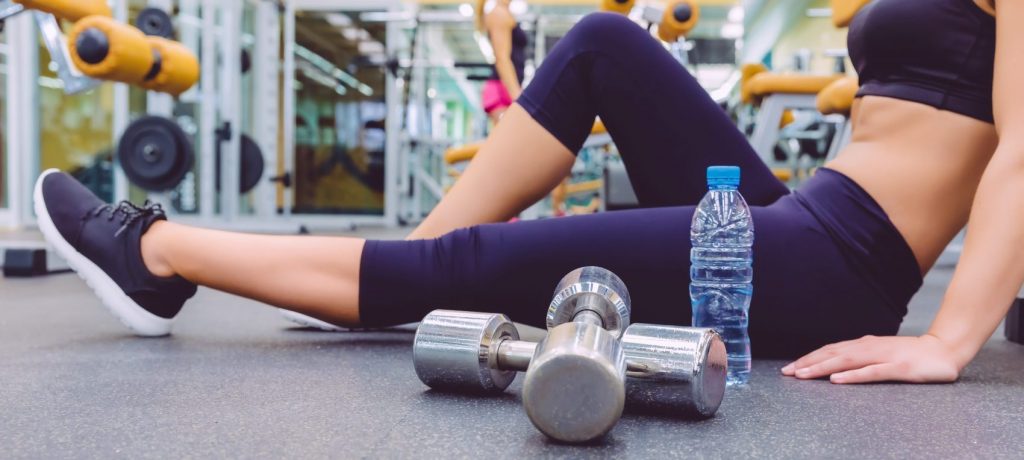 19. Adjust Your Rest Periods For Different Lifts
Taking a break during a hard routine is normal. Taking an extended break during your lift can end up causing you harm. Stick to around 45 seconds at most between sets because this will best help you to improve your endurance. As you begin lifting heavier weights, you can start extending your rest periods.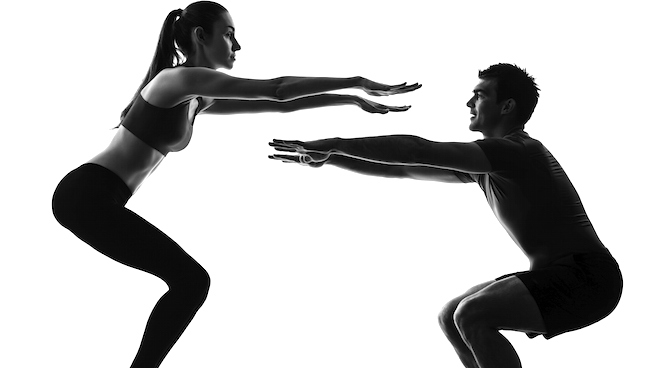 20. Master Your Form Before Lifting Heavier Weights
While it is always fun to lift heavy weights, we really need to make sure that our form is in place before doing so. Workout with a trainer or a friend so that you can get feedback on your form. Proper form while lifting can help prevent injuries while also more accurately targeting muscle groups during your lift.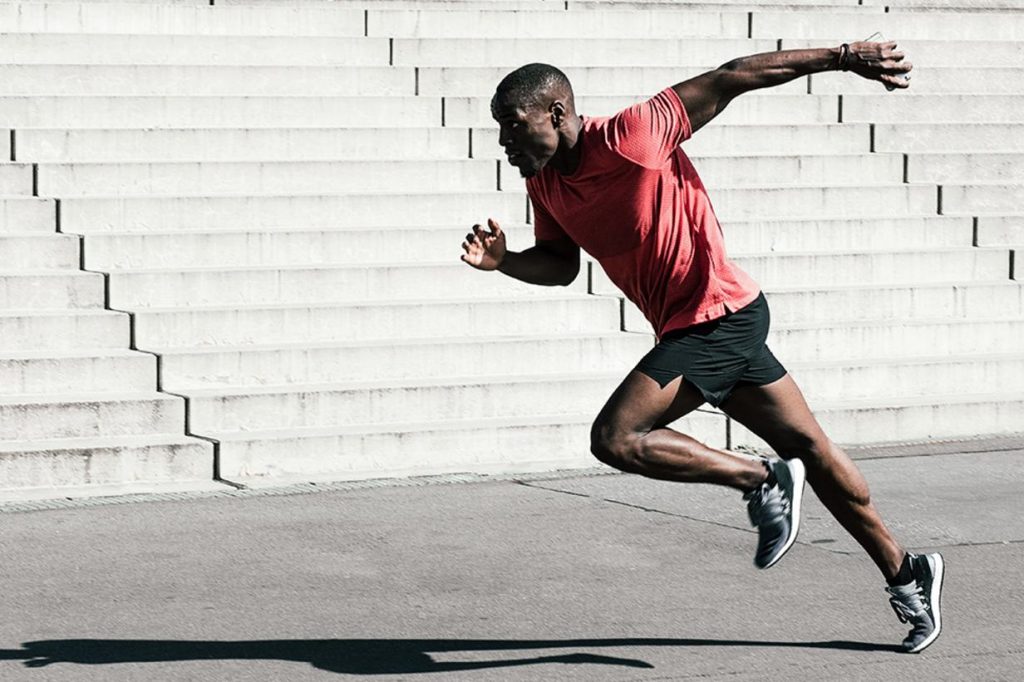 21. Carefully Incorporate Cardio Depending On Goals
If your goal is to lose weight and cut down on fat, ramp up your cardio and make sure that you are staying hydrated. If your goal is to gain muscle, then you really need to limit your exposure to cardiovascular training. For strength training, make sure to incorporate a light jog or some time on the treadmill a few times during the week.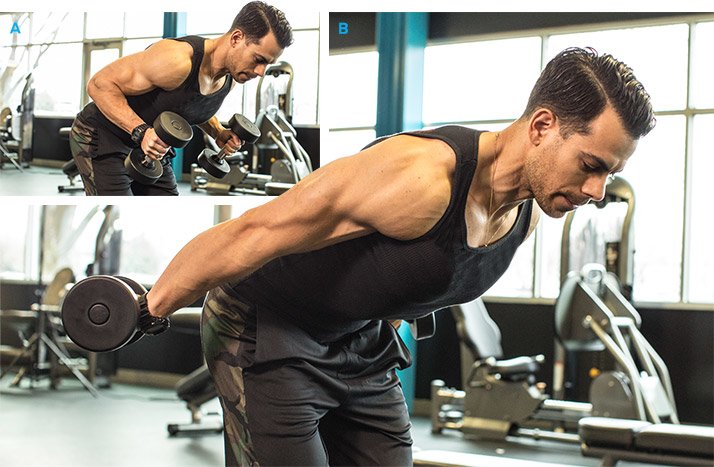 22. Change Your Workout Routine to Inspire Results
When you walk into a fitness center, it can be easy to become overwhelmed by the many machines and weights available to you. There is a reason why gyms have so many pieces of equipment and it is because change is IMPORTANT! Change up your fitness routine to prevent boredom while maximizing your results. Your body can get used to a certain routine and that can lead to diminishing results. Changing up your routine often can keep things fresh and fruitful!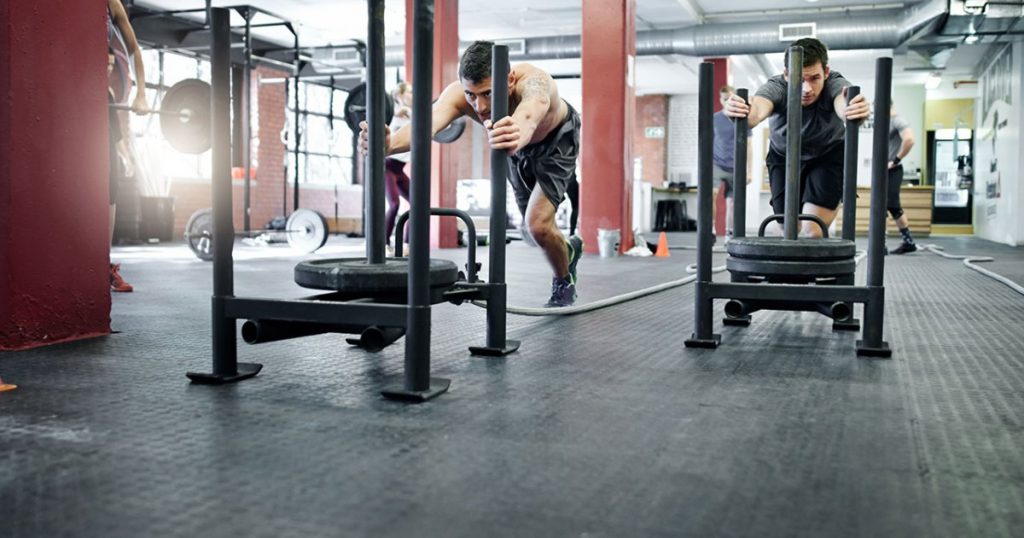 23. Find a Workout Partner to Hold You Accountable
Everything is more fun when it is done with a friend and exercise is no exception. While we understand how fun it is to lift alone, working out with a partner can be a powerful motivator. Not only will you have a friend to encourage your growth, but you will have someone to monitor your form, hold you accountable, and inspire your journey. Of course, you will offer the same thing to them!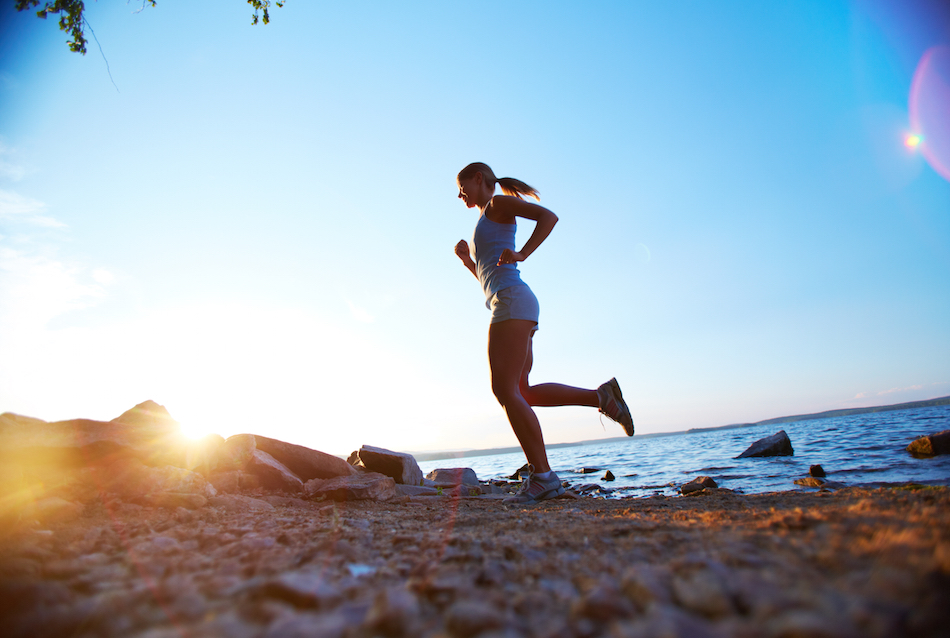 24. Workout When It Works Best For Your Schedule
Going through college, I knew that the only time I could get a lift in was after class at night. Instead of trying to jam in an early morning lift when I knew I'd be tired, I scheduled post-class workouts. Make sure that you are always scheduling your workout routines around YOU. There is nothing wrong with waking up early or going to bed late, just fit it into your schedule and the results will come!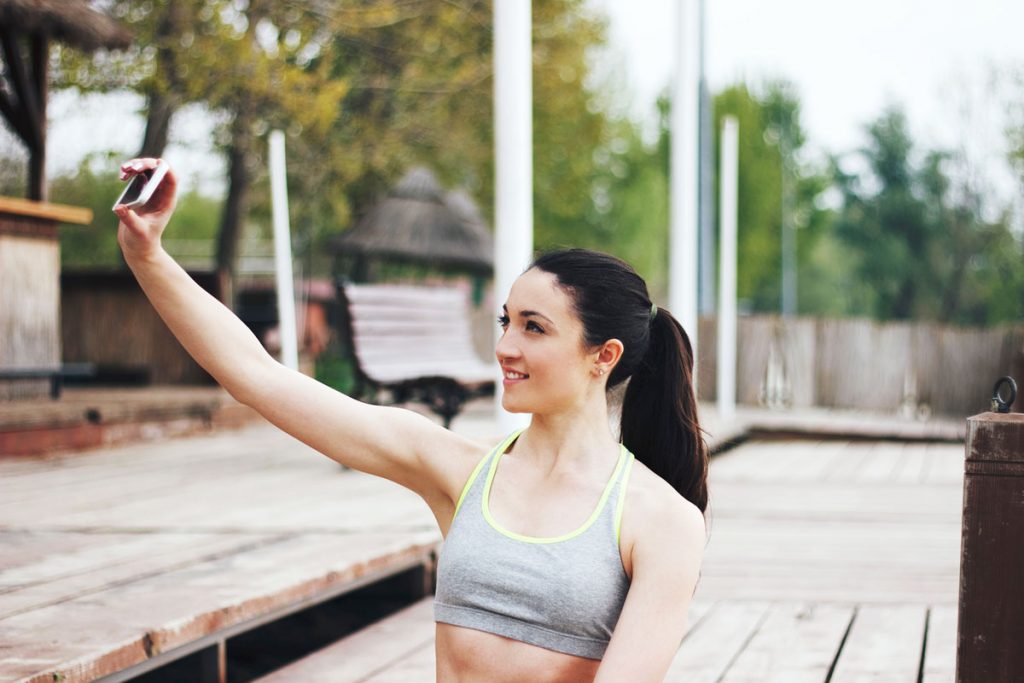 25. Track Your Journey Via Photographs
Whether you are trying to gain weight or trim stubborn belly fat, make sure to monitor your entire journey through photographs. Now, people might mock the fitness mirror selfie but we personally love it. These photos will work as both a reminder and a source of motivation as you push forward in your journey.
Small changes are hard to notice, but photographic evidence is impossible to deny. Enjoy your journey, track your progress, and become the fitness enthusiast you've always yearned after!
Fitness Related Products We Recommend
KoreTrak Fitness Monitor to track your vitals and reach your fitness goals
KoreTense Resistance Bands for low impact resistance training that can be done at home
Neck Relax for neck pain recovery and all over body relief and relaxation
Kaydia Patch for nano technology pain relief on targeted muscles
Circa Knee for knee joint protection 
DangoBuds for powering up yourself workout by
listening to your favorite tunes (wirelessly!)
KoreScale for tracking not just your weight, but the break-down of BMI, water weight, and muscle mass.
LaidBack to massage your feet and relieve all over body tension during recovery
Muscle Care to rub on your sore muscles
Trading Solar Power for a Crypto Farm Stability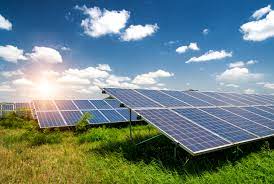 Crypto has been getting a bad rap in the news lately given how much energy it consumes to generate the financial bounty of new digital coins. A mass bank of ASIC-type number crunchers demand a lot of electricity, and that kind of power consumption day in day out leaves footprint that many are not comfortable with. However, being responsive to the times, a particularly creative crypto company has decided solar may be the big offset it needs to set things right, at least as far as that company's activity online. And that offset is going to happen in Montana with a big new construct titled the Basin Creek Solar Project, covering over 1,600 acres.
Trading Power for Power
Madison River Equity LLC has planned a 300 megawatt project to address both its mining operations as well as provide power to another 40,000 homes. Currently, Montana itself as a state only produces a total of 117 megawatts. So, adding almost 300 percent more to the local grid is going to end up providing a massive utility boost for the state economy and region, no question. The 300 megawatts don't come free; the planned crypto operation is expected to take 75 megawatts off the table for its own operations. However, even then, the entire project is a net gain for the state.
Great Things Aren't Always Wanted
Unfortunately, even with the clear benefits to power generation for the entire state, local folks aren't thrilled about the pending project. First, crypto mining is not a quiet affair. All those ASIC units needed to crunch the blockchain make a lot of noise, and combined it can seem like a massive jet engine going off. Further, the operation is not a 9 to 5 activity. Blockchain mining warehouses generally run 24/7, not turning off unless maintenance or a replacement is needed. A warehouse of them won't be any quieter.
Second, a massive solar facility is going to add a visible disruption to the area as well. It takes a lot of land and space to build a viable solar farm that pumps out serious power. Again, the locals aren't thrilled about their natural reserve suddenly being overtaken by thousands of solar panels across 1,600 acres. And the maintenance of such a facility is also going to produce a regular amount of by-product and eventual waste as well. Again, not something the locals are interested in.
Not a Sure Deal Yet
The big decision happens with the permit hearing scheduled for June 17, 2021. However, it's very likely that the locals are going to want to have their say as well. Crypto might be a big moneymaker for some, but out in the rural area it's starting to become a bit of a NIMBY issue, the kind of things folks want to stay back in the big city and not start showing up in their backyard.