31 Unique Life Hacks That Will Change Your Life
Transport Hanging Clothes With Ease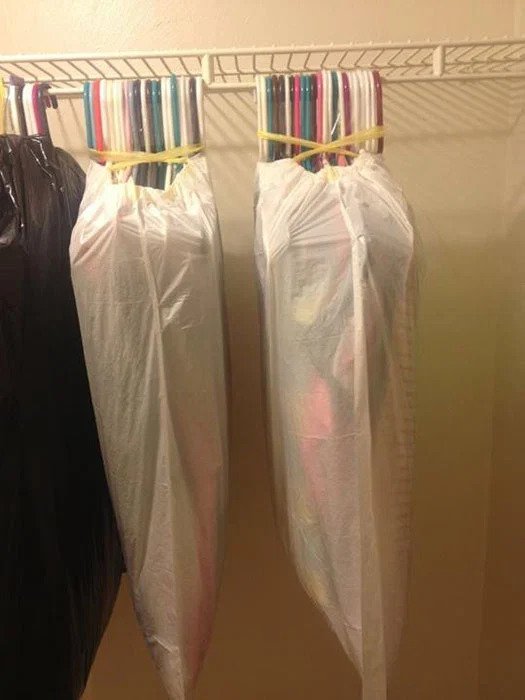 Moving can be one of the most exciting and irritating aspects of life. While it is enjoyable to get settled into a new home, physically moving all of your things there can end up being quite a headache. One of the biggest headaches that we've run into during moves is handling our hanging clothing.
To quickly transfer your clothing from one closet to the next, you can utilize garbage bags. No, we aren't saying that your fashion sense is terrible. Instead, we are suggesting that you use a garbage bag to wrap all of your clothing while your clothing is still on the hangar.
Who knew moving clothing could be so easy?